Christmas Markets at Mamaison Destinations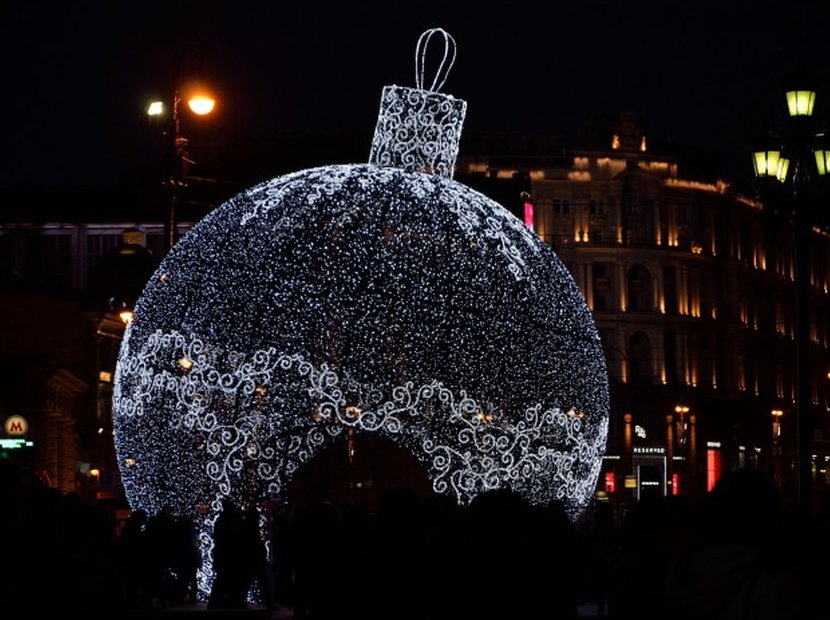 Late autumn is the time for Christmas markets all over Europe to open their gates, transforming central public squares into charming winter wonderlands reminiscent of Santa's workshop. Wooden stalls decorated with garlands and lights will display toys and souvenirs, candy and Christmas candles, clothing and accessories, plus all kinds of seasonal treats, including gingerbread and mulled wine. Every European city where you find a Mamaison hotel will have a Christmas market: Budapest, Warsaw, Moscow, Bratislava, and Prague celebrate the season with fairy tale-like displays, music, community, and good fun.
Christmas Markets in Budapest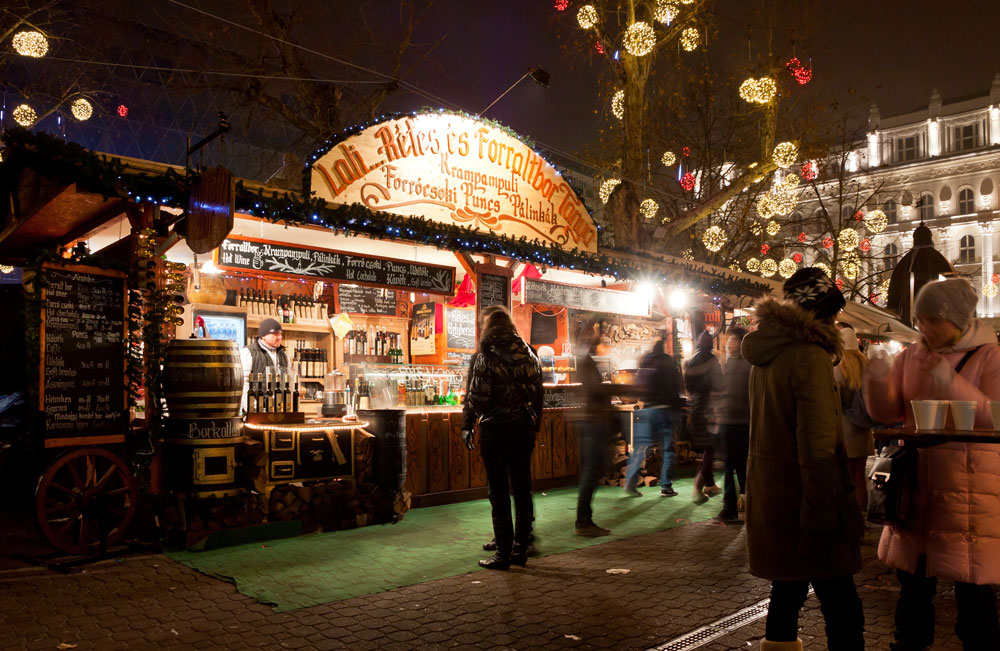 The most popular Advent fair in Budapest takes place at Vörösmarty ter from November 13, and lasts until January 6, 2017. This gives city visitors enough time to find handcrafted made-in-Hungary treasures and souvenirs. The light effects show on the facade of the historic Cafe Gerbeaud is mesmerizing and will fascinate attendees of all ages. Besides Vörösmarty ter you can also visit the less touristy Christmas markets like the one held in front of St Stephen's Basilica, or the market at Bakáts Square, which is mainly popular with the locals. The Budapest Christmas Tram decorated with Christmas lights rides on two lines: 2A along the Danube promenade and 19 from Batthyány tér to Kelenföldi Pályaudvar. Several indoor markets are offered too, including the famous WAMP Christmas Market contemporary design fair.
Christmas Markets in Prague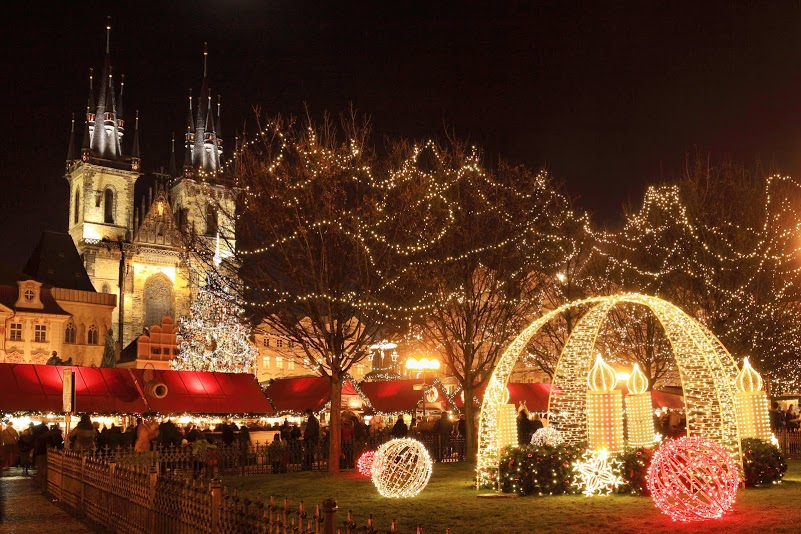 In Prague, the most popular stop for shopping before Christmas is the Old Town Square, where the Christmas Market opens four Saturdays before December 24, and lasts till the first week of January. A less touristy alternative is the market at Wenceslas Square, which opens about the same time. There are smaller markets at Republic Square, Havel's Market, on Kampa Island in the Lesser Town, and by St. George's Basilica at Prague Castle.
Christmas Markets in Moscow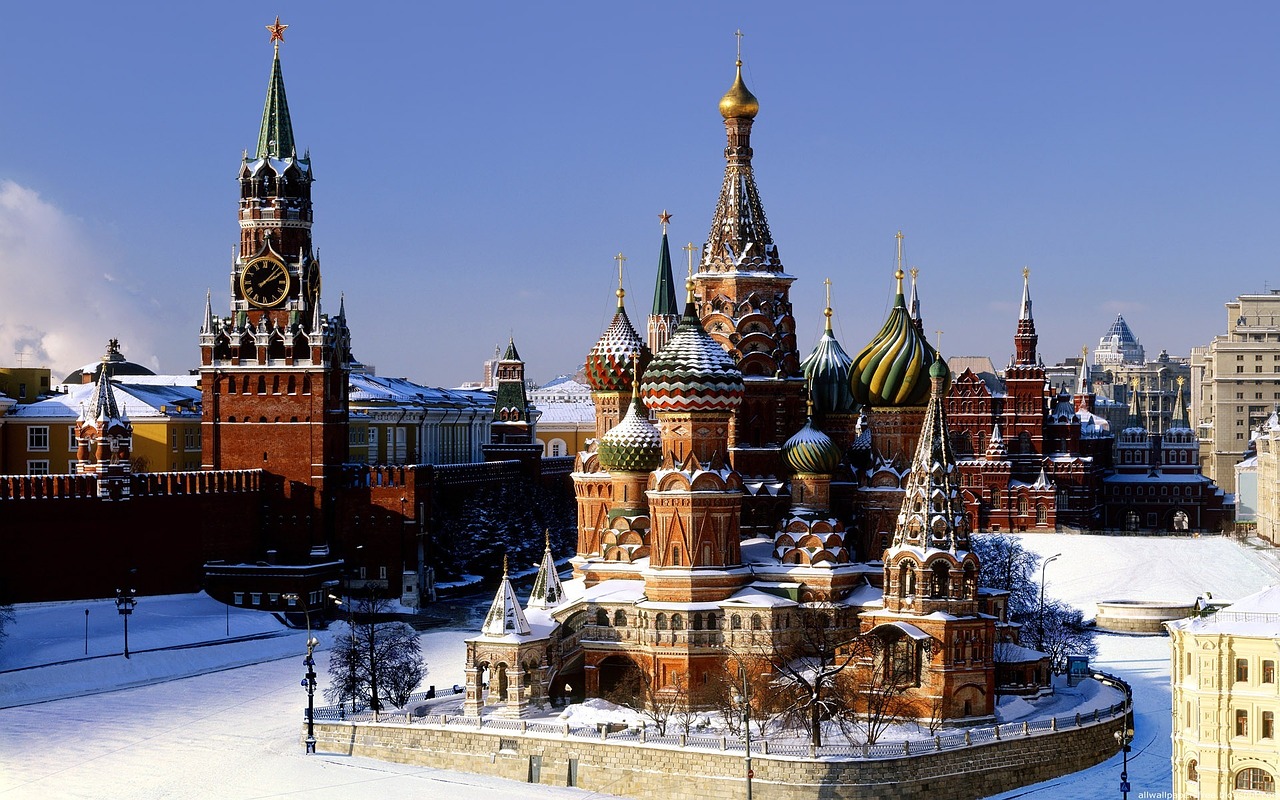 From the "Dunyasha" Gift Market to the Journey Into Christmas market held at the Red Square, Moscow has a fair share of shopping experiences in the season. Note that JJourney Into Christma extends beyond the Red Square to all Moscow's districts, with many venues offering concerts, arts and crafts sales, workshops, cooking demonstrations, street performances, and more. See the huge Christmas ball at Manezh Square (pictured above) with its 9.5 km of LED lights. DI Telegraph, located in the very center of Moscow, is the site of another interesting market featuring design objects by local artists. Dates for this year have not been announced.
Christmas Markets in Bratislava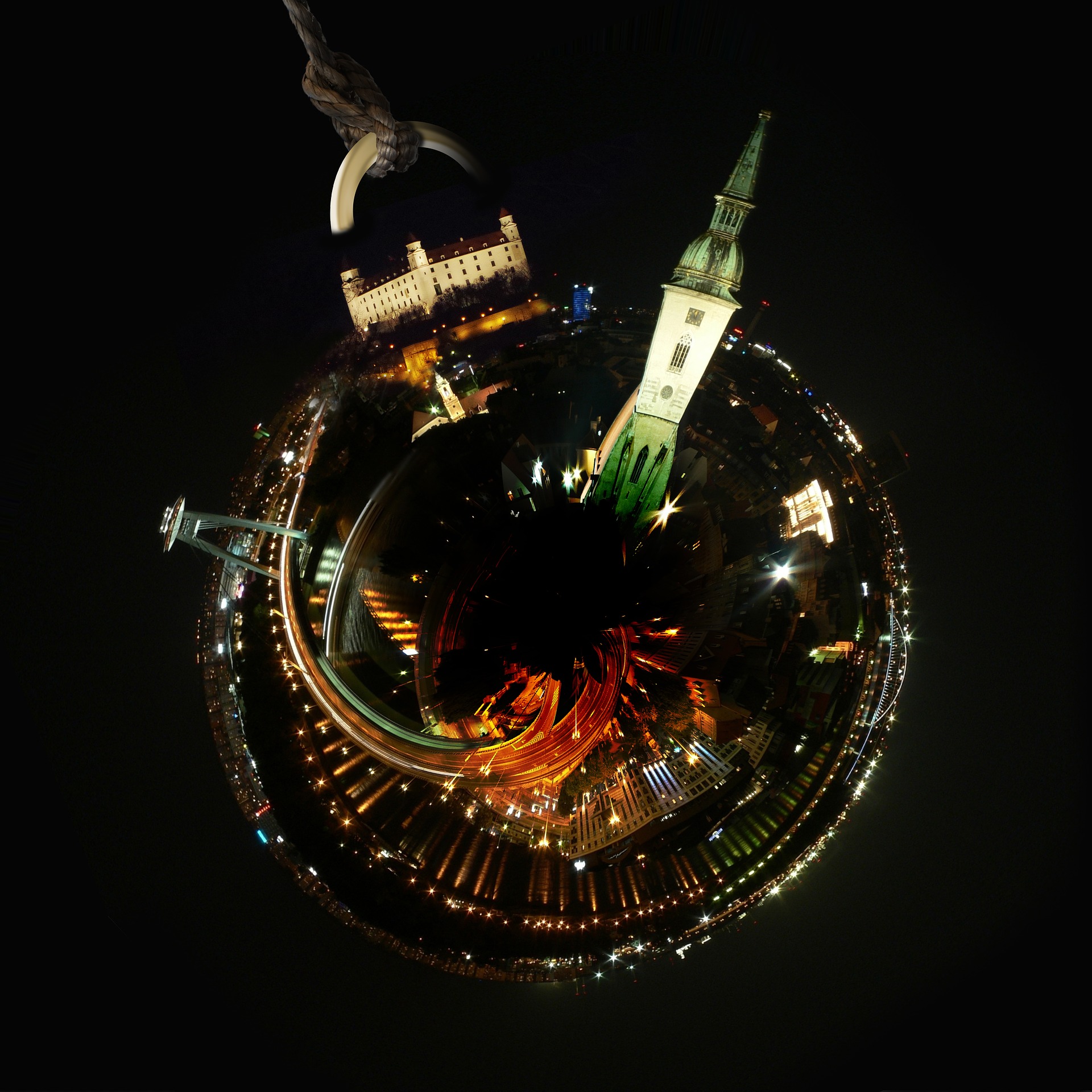 When you visit the main Christmas market in Bratislava at Hlavne Namestie (Main Square) climb up to the tower of the Old Town Hall to take a beautiful picture. The market itself is busy and crowded, offering the usual gifts, souvenirs, mulled wine and punch, and seasonal local foods. A second market takes place at Hviezdoslav's Square and it is the less touristy destination for Christmas shopping. Here you find an ice rink popular with kids and young adults. Don't miss the fire show on Fridays.
Christmas Markets in Warsaw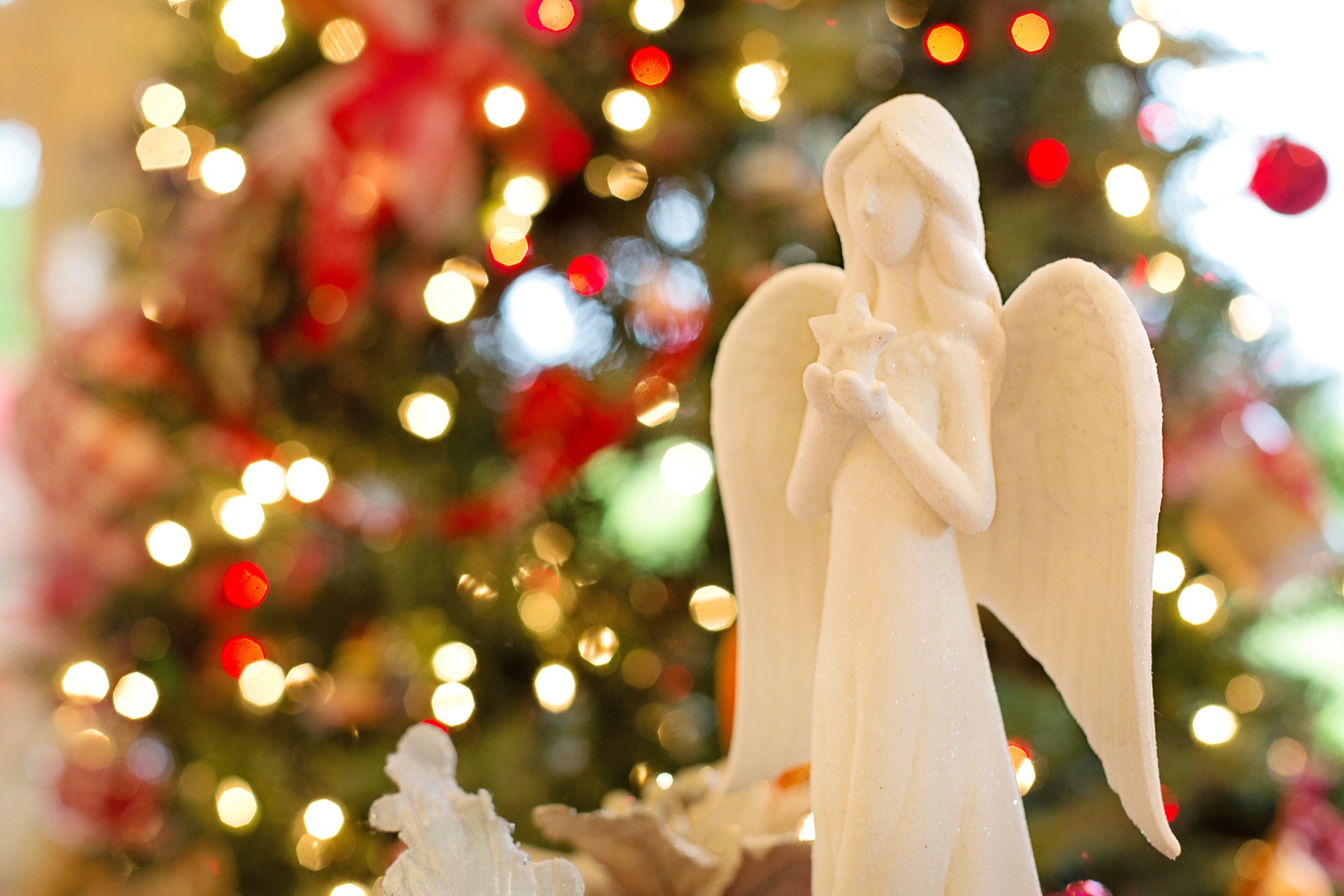 The main Christmas Fair in Warsaw takes place in the Old Town in the Market Square from the end of November till December 23, 2016. There's also a market in WOLA, with traditional wooden stall, a beautiful Christmas tree, stage for concerts, and a Nativity scene. There will also be festive and traditional attractions for children including a Christmas mini-train and a carousel.
Mihaela Lica-Butler is travel writer and travel public relations consultant by profession, lover of cultures and cuisine. She has built a fun career while chiming in on many topics, from relating the trials and tribulations of the people of Kosovo, to experiencing, first hand, the heroics of the Romanian soldiers serving for the UN. But she thrives in conveying her love for travel and places in written word, and she is happy to be a constant contributor for some of the world's best travel sites.