Walk Through Vineyards and Enchanted Woodland at Havlíček Gardens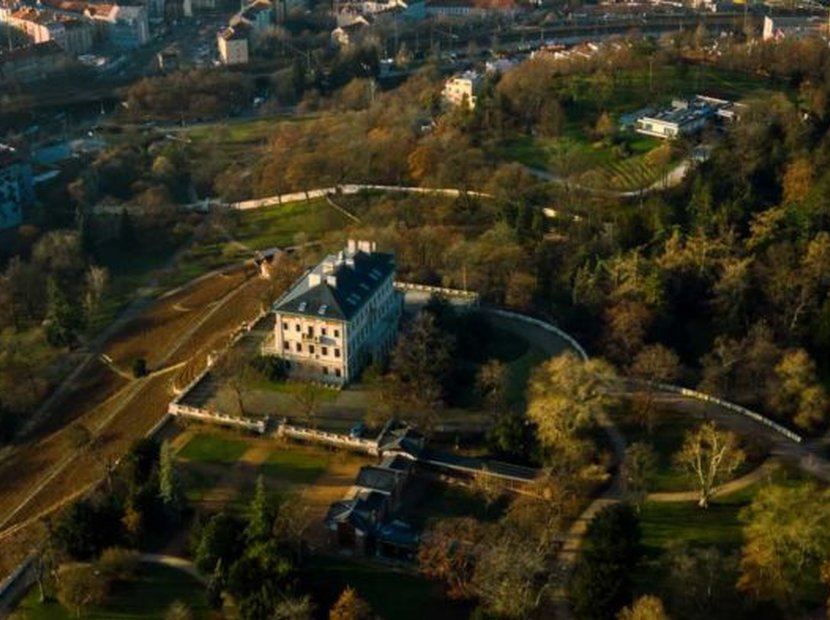 Less than ten minutes on foot from Mamaison Residence Belgická, the enchanted Neo-renaissance and Neo-romantic style Havlíček Gardens (Havlíčkovy sady) stretch over 11 hectares of green, with ample vineyards, lakes, orchards, and a diverse woodland of remarkable dendrological value.

Gröbe Villa (Gröbovka)
Landscaped in 1871 - 1888 around the famous Gröbe Villa (Gröbovka), a Renaissance-style landmark, which still stands in all its glory on the grounds of the park, Havlíček Gardens are a cultural heritage site since 1964. The villa itself is one of the most significant attractions of the park. Prague industrialist Moritz Gröbe commissioned architect Antonín Viktor Barvitius for the plans of the building, and František Havel carried out the construction, which took between 1870 and 1874. Inside, there are also sculptures by Bohuslav Schnirch and Josef Vorlíček. The villa boasts 30 large rooms on two levels connected by an imposing marble staircase with a coffered ceiling designed by Josef Schultz.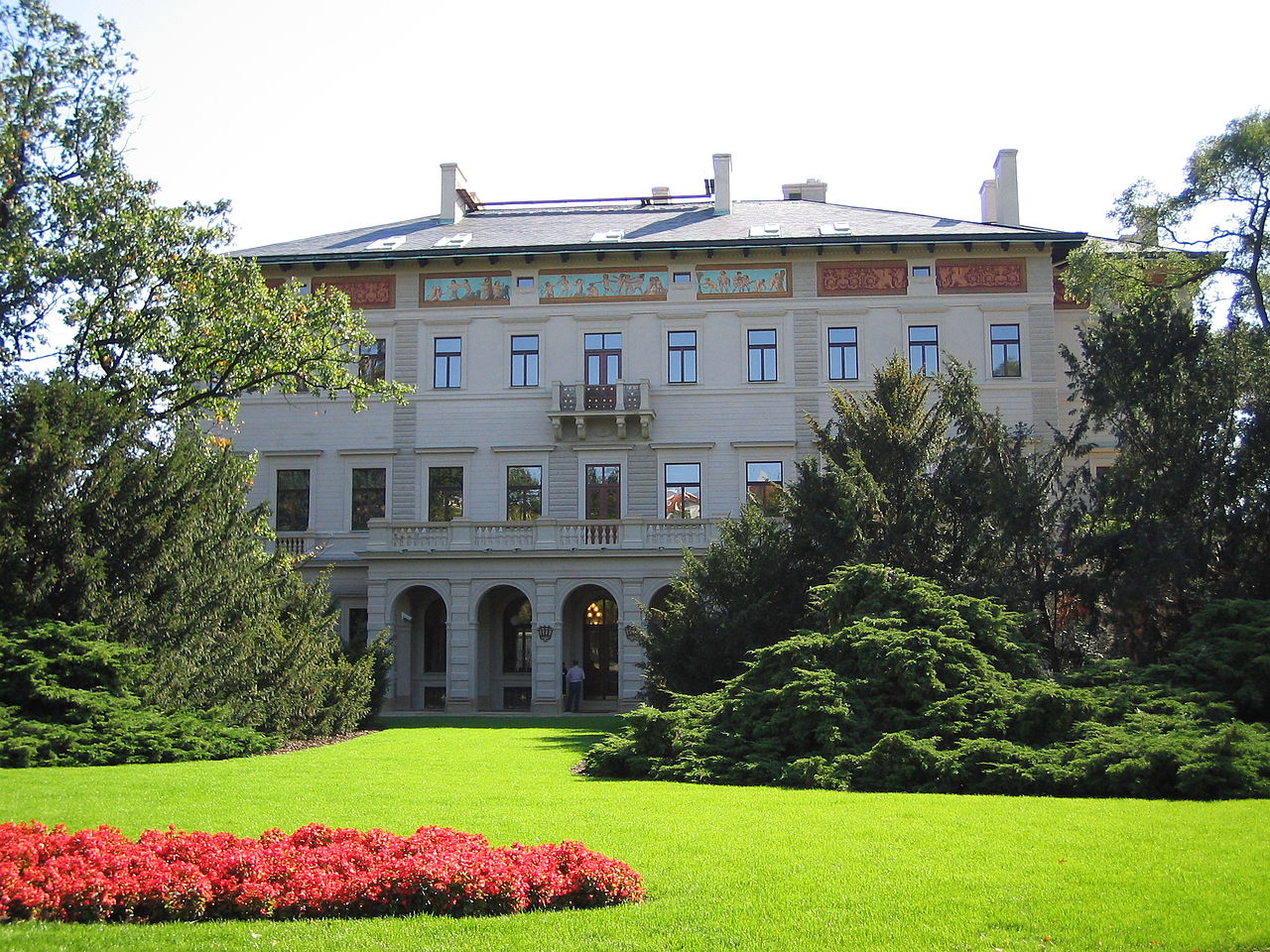 Gröbe Villa in 2007, after reconstruction (CC BY 3.0 - Manka) From the Gröbe Villa, you can descend in the historic vineyards via a two-flight staircase. The views of Prague from this part of Havlíček Gardens are awe-inspiring and Instagram-worthy. Due to this landmark, Havlíček Gardens are colloquially known as Gröbovka Park.
Park woodland in Havlíček Gardens
Havlíček Gardens' woodland landscape has significant dendrological value. It boasts over 120 species of native and exotic woods, including gingko, common ash trees, hackberries, honey locust trees, magnolias, goldenrain trees, European beech, oaks, Amur cork trees, chestnuts, poplars, pines, and several species of lime, maple, European horse-chestnuts, cypresses, and Sorbus. Out of 25 species of birds living in the garden, 12 nest on its grounds. The habitat is excellent for these birds and birdwatchers can spend quality moments observing them, especially in the warmer seasons.
Grébovka Pavilion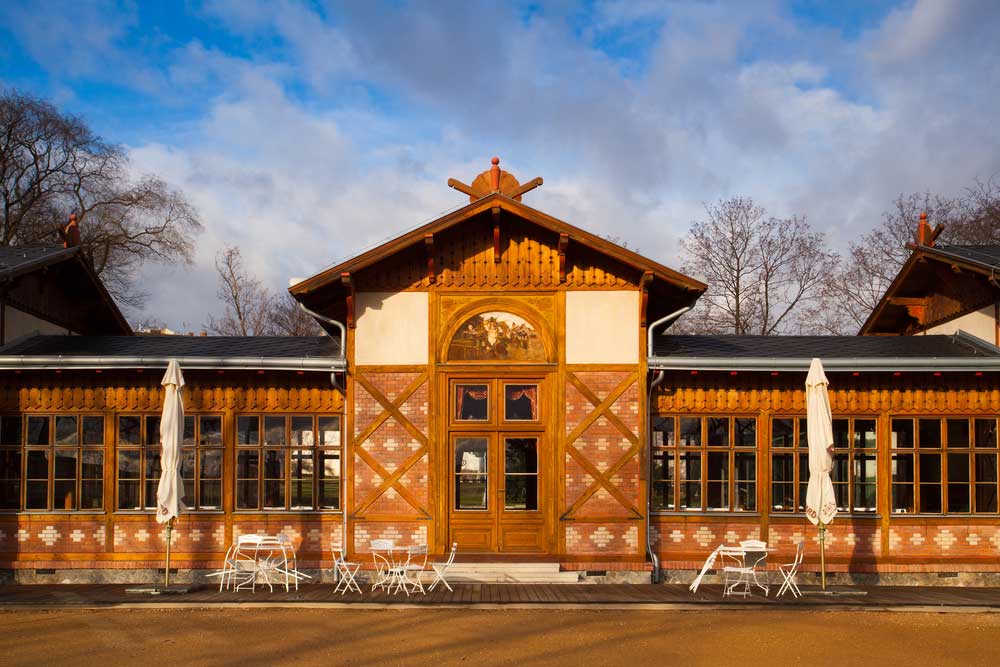 With half-timbered buildings from the 19th century, the Grébovka Pavilion survived miraculously. Originally, it had a main southern wing with three towers, and two side wings, perpendicular to the main. The east wing, designed for archery, was demolished in the mid 20th century. All structures are made of larch wood and many of the original interior decorations have been preserved - like the larch coffered ceilings in the main wing and some of the murals. The pavilion was renovated in 2010 with great care to rehabilitate to the maximum possible extent the spirit of this unique and unconventional monument. The pavilion now serves as a cafe.
Grotta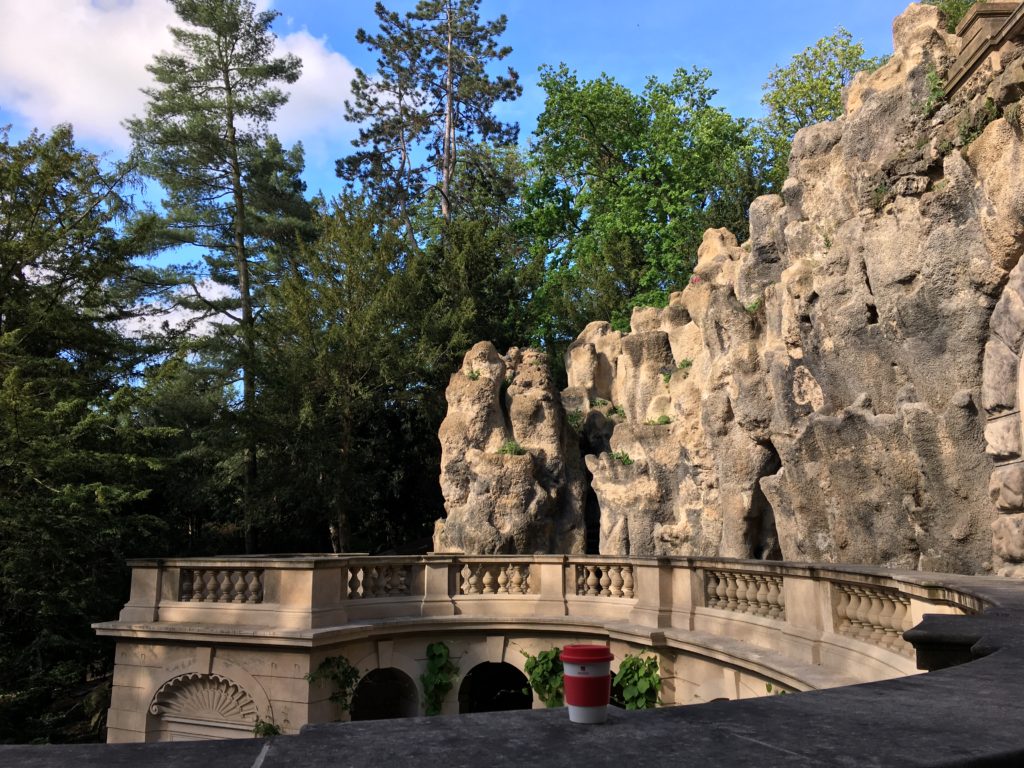 One of the most charming landmarks of the park, the artificial cave known as Grotta was designed by Czech architect Antonín Viktor Barvitius and erected in 1871. It was restored in 2010–2014 and it is now a scenic sight and a site for outdoor concerts and other events in the summertime. Inside, you will find cave-like halls, nooks with stone seats, and stalactites. There's also a lookout terrace and a triumphal gate at the top of the Grotta. In front of the entrance of the cave, there's an artesian fountain with a statue of Neptune by sculptor Bohuslav Schnirch as a centrepiece. The Havlíček Gardens are an ideal destination to spend time outdoors with your family. There are two playgrounds in the park, both featuring swings and other playful attractions for the little ones.
Mihaela Lica-Butler is travel writer and travel public relations consultant by profession, lover of cultures and cuisine. She has built a fun career while chiming in on many topics, from relating the trials and tribulations of the people of Kosovo, to experiencing, first hand, the heroics of the Romanian soldiers serving for the UN. But she thrives in conveying her love for travel and places in written word, and she is happy to be a constant contributor for some of the world's best travel sites.