Steamed Salmon with Dried Apricot Chutney Recipe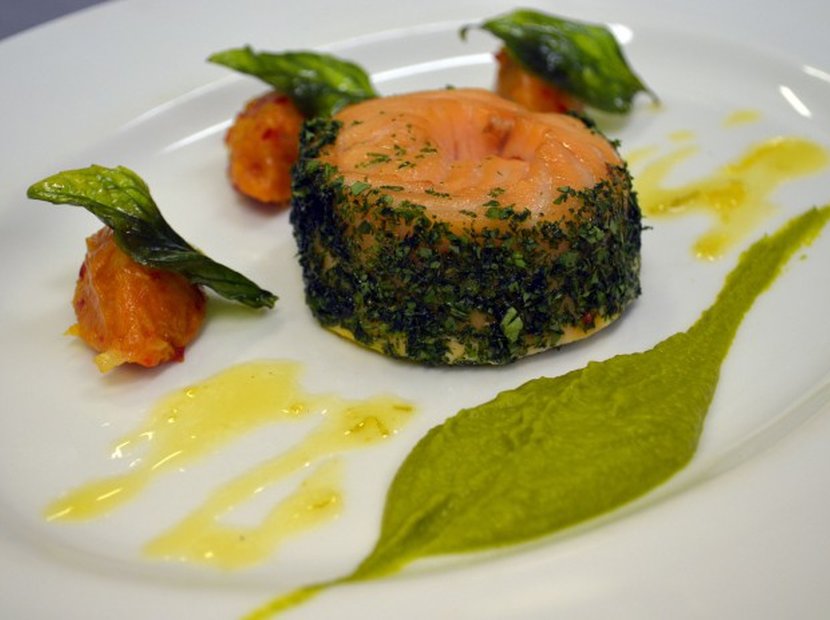 Many of our guests, who enjoy gourmet dishes at
Meat & More
, now have the opportunity to recreate one of these exclusive dishes at home, with a superb recipe offered by
Mamaison All-Suites Spa Hotel Pokrovka Moscow
. Meat & More ranks among the best restaurants in Moscow, and it is one of the top choices for wedding parties and other events, due to its psychedelic decor, but mainly for its outstanding seasonal menus, born from the best traditions of European and Russian cuisine, and created with great flair.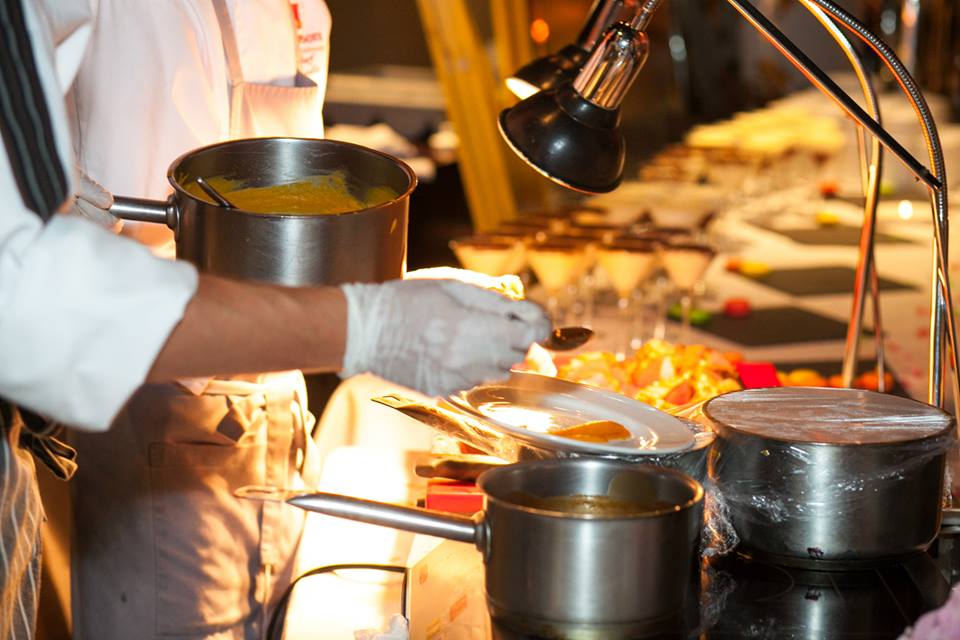 Today, we offer you one of the most acclaimed dishes of the season, a superb steamed salmon with dried apricot chutney and chili pepper, carrot puree with ginger and lemon sauce recipe, easy to cook at home. When you miss the outstanding textures and flavors you enjoyed at Meat & More, or if you would like a "preview" of what could be before you come to us, put on your apron, and woo your family and guests, with this sophisticated, yet easy to prepare, dish:
Steamed salmon with dried apricot chutney and chili pepper, carrot puree with ginger and lemon sauce (150/60/50/30 gr)
Dried apricot chutney
Dried apricots - 40 gr
Chili pepper - 10 gr
Shallot - 2 gr
Water - 100 ml
Olive Oil - 5 ml
White wine - 10 ml
Cut apricots, shallots and chili pepper into cubes. Fry shallots in olive oil, add chili pepper, dried apricots and mix. Then add white wine and cook till it evaporates. Add water and simmer until thickened.
Carrot and arugula puree with ginger
Carrot - 50 gr
Ginger - 7 gr
Shallots - 4 gr
White wine -10 gr
Water - 60 gr
Cream - 40 gr
Arugula - 30 gr
Olive oil 5 ml
Butter - 5 ml
Salt - 1 gr
Sauté carrots in olive oil and butter, add the ginger, shallots, white wine and water. Simmer till all the water has evaporated, then add the cream and cook for 2 more minutes. Boil the arugula, then cool it in ice cold water to keep its vibrant green color. Pour the sauteed carrots and the arugula into a food processor, and blend till smooth. Strain the mixture through a sieve.
Lemon sauce
Lemon juice - 10 ml
Lime and lemon zest - 2 gr
Butter - 5 gr
Honey - 2 gr
In a small stew-pot warm up the lemon juice, then remove from heat, add the honey, butter and stir constantly till all the ingredients incorporate into a beautiful, golden sauce. Finish with lime and lemon zest.
Salmon
Salmon -180 gr
Egg - 1 piece
Sea salt - 1 gr
Parsley - 5 gr
Cut the salmon steak (without skin) and roll it up. Boil in a water bath. Strew salt mixed with the parsley on the edges of the salmon (grease the salmon's edges with egg white before).
Mihaela Lica-Butler is travel writer and travel public relations consultant by profession, lover of cultures and cuisine. She has built a fun career while chiming in on many topics, from relating the trials and tribulations of the people of Kosovo, to experiencing, first hand, the heroics of the Romanian soldiers serving for the UN. But she thrives in conveying her love for travel and places in written word, and she is happy to be a constant contributor for some of the world's best travel sites.