A Day in Śródmieście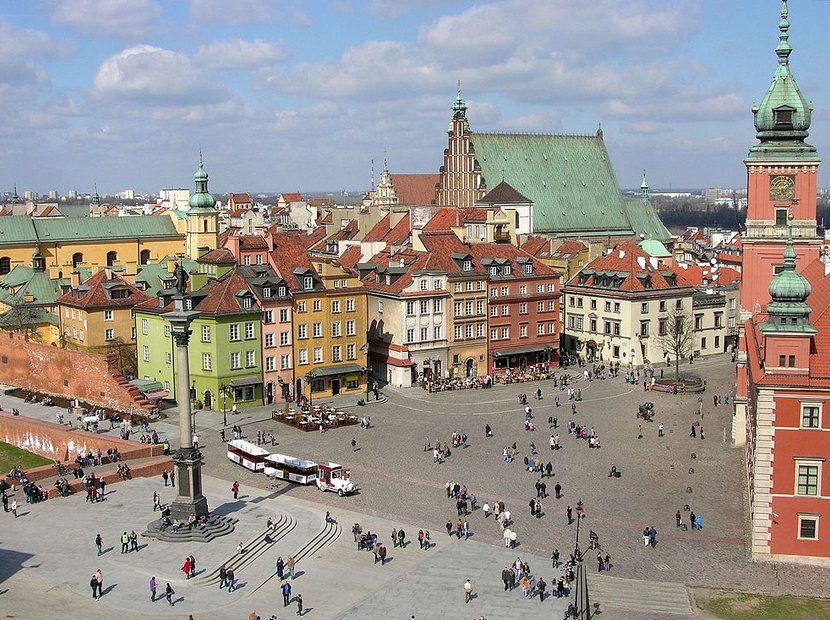 Śródmieście is the cultural heart of Warsaw, a place of wonder and great tourist interest, comprising both Stare Miasto and Nowe Miasto (the "Old" and "New" towns). This is where you will find many of Warsaw's monuments, architectural gems, museums, and famous eateries. Stare Miasto, with its Old Town Market Place, the true heart of the Old Town - officially on UNESCO's list of World Heritage Sites-, may be tourist central, but well worth it of attention, as it is home to some of the most notable Warsaw landmarks you have to see while visiting this beautiful, historic, city. The city's own symbol, the Warsaw Mermaid sculpture by Konstanty Hegel stands here since 1855. The Warsaw Historical Museum is another "must-see" attraction of this neighborhood, and so are the Adam Mickiewicz Museum and Strona Zakrzewskiego.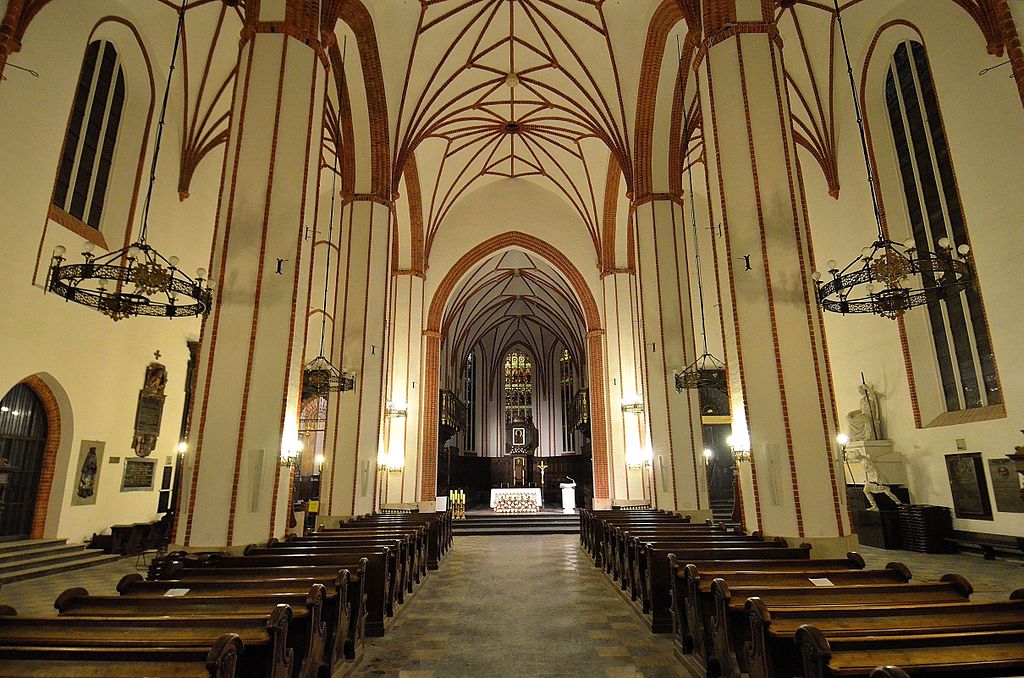 St. John's Archcathedral in Warsaw (Image by Adrian Grycuk) St. John's Archcathedral (Archikatedra św. Jana w Warszawie) is an outstanding landmark of Śródmieście. It stand right to the Jesuit church, another impressive religious attraction. Entrance for both is free, and the treasures waiting inside are all noteworthy. St. John's Archcathedral is a Masovian Gothic gem, with Early Baroque decoration inside, beautiful chapels, and a valuable baptismal, which dates back to 1631. The defensive walls of Warsaw - what's left of them - can be observed in Śródmieście, too. More interesting, however, is the Castle Square, with its Zygmunt Column, a 1644 monument, one of Warsaw's most famous landmarks, honoring King Sigismund III Vasa, who moved Poland's capital city from Kraków to Warsaw in 1596.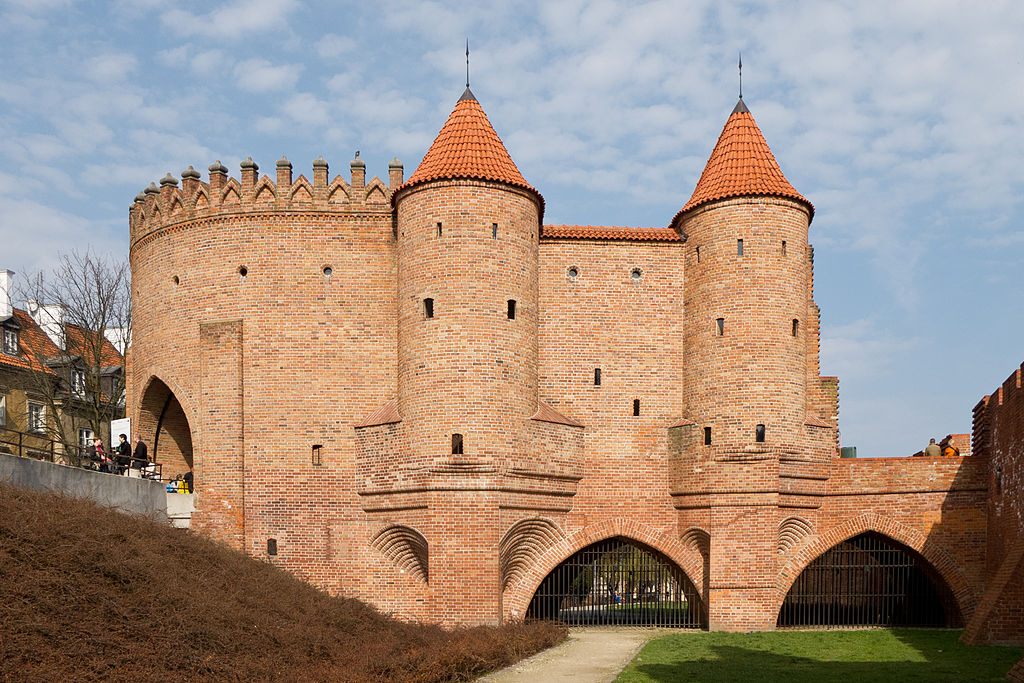 Warsaw's Barbakan as captured by Carlos Delgado. The Warsaw New Town is another distinctive neighborhood of Śródmieście: it begins at the Barbican, a historic landmark designed by Jan Baptist the Venetian, one of the few remaining fortifications that once encircled Warsaw. Some must sees in this part of the city are the Maria Skłodowska's Museum on Freta Street, and the New Town Market Square. Muranów may be mainly residential, but it shows a lot of the authentic lifestyle in Śródmieście. This neighborhood also extends in the Wola district of Warsaw. Here, don't miss the Museum of History of Polish Jews.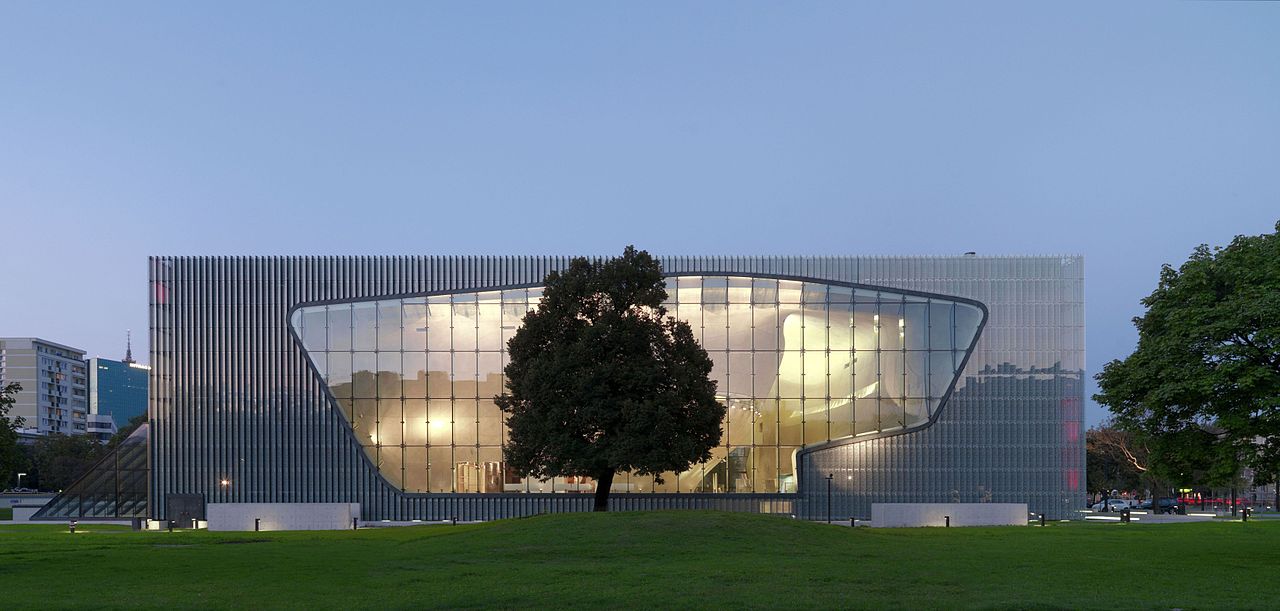 Museum of History of Polish Jews (Image by Wojciech Kryński) In Powiśle, you'll find the beautiful St. Anne's Church, as well as the historic Świętokrzyski Bridge. as well as the Warsaw University Library, and the university campus. Last but not least, the Ujazdów Castle is a must if you visit this part of the city. It can be found in the historic Ujazdów district, between Ujazdów Park and the Royal Baths Park, both very popular attractions among the locals.
Mihaela Lica-Butler is travel writer and travel public relations consultant by profession, lover of cultures and cuisine. She has built a fun career while chiming in on many topics, from relating the trials and tribulations of the people of Kosovo, to experiencing, first hand, the heroics of the Romanian soldiers serving for the UN. But she thrives in conveying her love for travel and places in written word, and she is happy to be a constant contributor for some of the world's best travel sites.