A Look Inside the Presidential Suite at Mamaison Hotel Le Regina Warsaw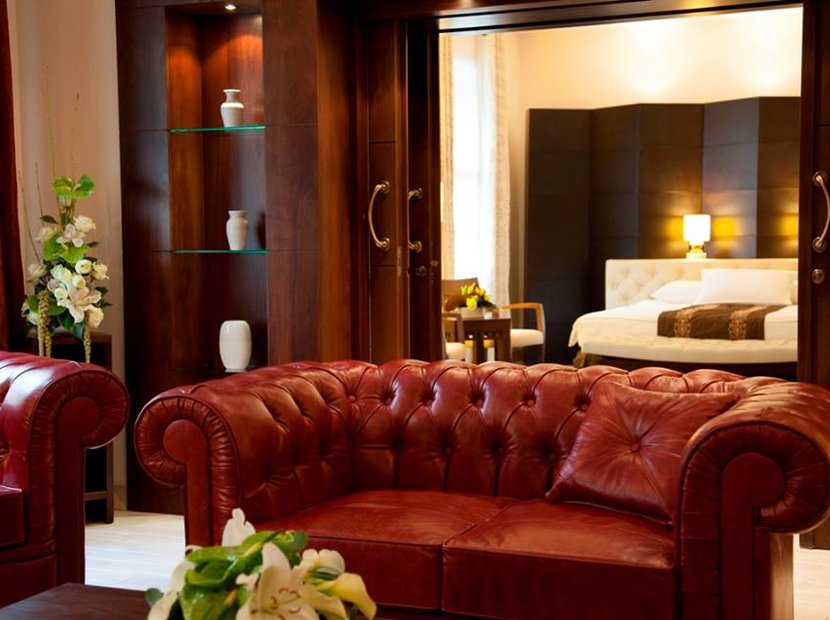 Sophisticated, yet laid-back, chic and oh, so luxurious, Mamaison Hotel Le Regina reminds of Warsaw's glorious past, when the rich nobility roamed the streets, worry-free, in posh carriages, from party to party, searching for the next big social event, stubbornly killing the lassitude. Enter the Presidential Suite at Mamaison Le Regina: battleship-sized leather sofas and vintage armchairs take the stage in the ballroom-sized foyer: this is where you welcome your guests while staying with us, or where you rest your weary body after a day of business in town. The room is sophisticated and uncluttered, with perfect floral arrangements to set the "zen," luxe drapery in opulent fabrics, and a color scheme that soothes the eyes.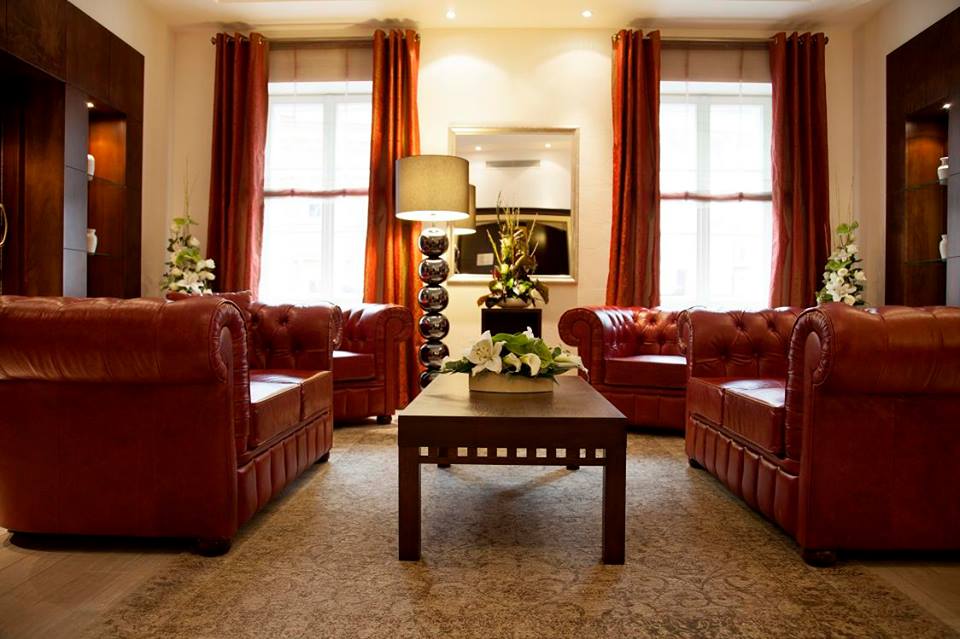 A few calming moments later, the patio doors are open: it's here where you can relax sipping your favorite cocktail, or a glass of well chilled champagne. This veritable walled garden is adorned with fresh flowers. You will share it with a few other guests: a business man occupied with his newspaper; a romantic couple dining at candlelight...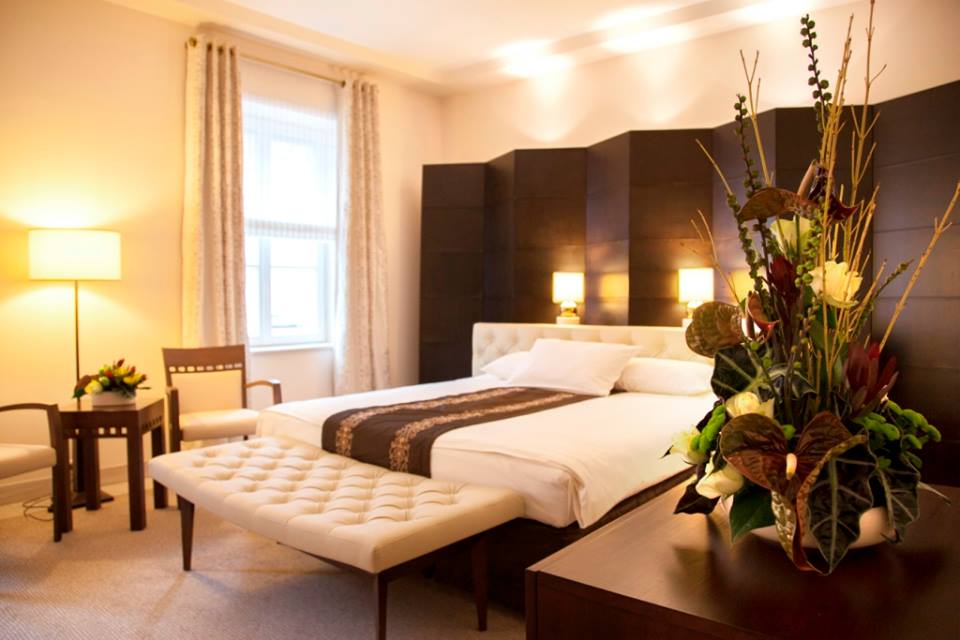 When Hypnos finally takes over your weary eyes, and the magic of the day lingers on, as you step into the large, bright bedroom of the Presidential Suite, the enormous bouncy bed at the center of the room invites you to a land of childhood dreams. It's the kind of experience that makes you feel fabulous, special, as you should feel a guest of Mamaison Hotel Le Regina Warsaw. And what would be a decadent suite without an equally decadent bathroom?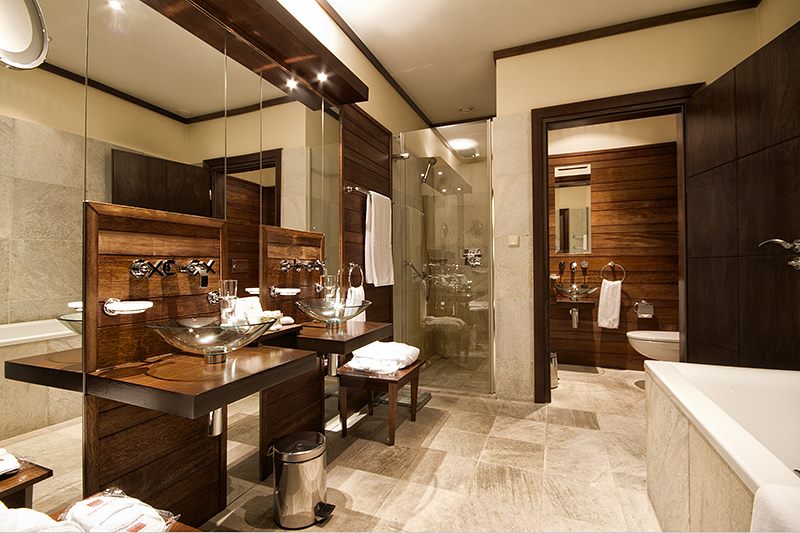 A peek inside the Presidential Suite is enough to see why Mamaison Hotel Le Regina Warsaw has been nominated this year for two World Travel Awards categories:
Poland's Leading Hotel Suite 2015
and
Poland's Leading Hotel 2015
. Your votes may help us win.
Mihaela Lica-Butler is travel writer and travel public relations consultant by profession, lover of cultures and cuisine. She has built a fun career while chiming in on many topics, from relating the trials and tribulations of the people of Kosovo, to experiencing, first hand, the heroics of the Romanian soldiers serving for the UN. But she thrives in conveying her love for travel and places in written word, and she is happy to be a constant contributor for some of the world's best travel sites.