10 Superb Gourmet Creations by Paweł Oszczyk at La Rotisserie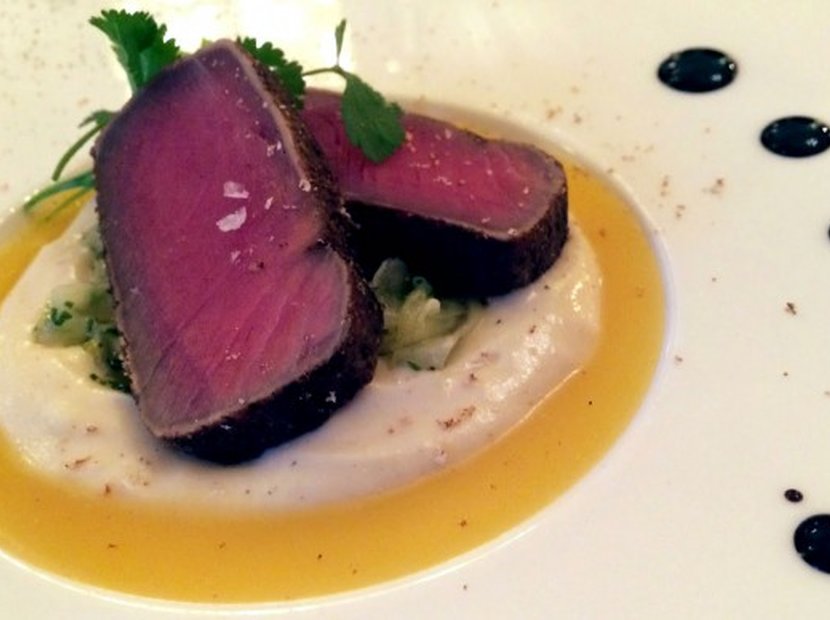 To celebrate 10 years of outstanding service for our guests at
Mamaison Hotel Le Regina Warsaw
, Chef Paweł Oszczyk created an outstanding gourmet menu, available every evening in our
La Rotisserie Restaurant
.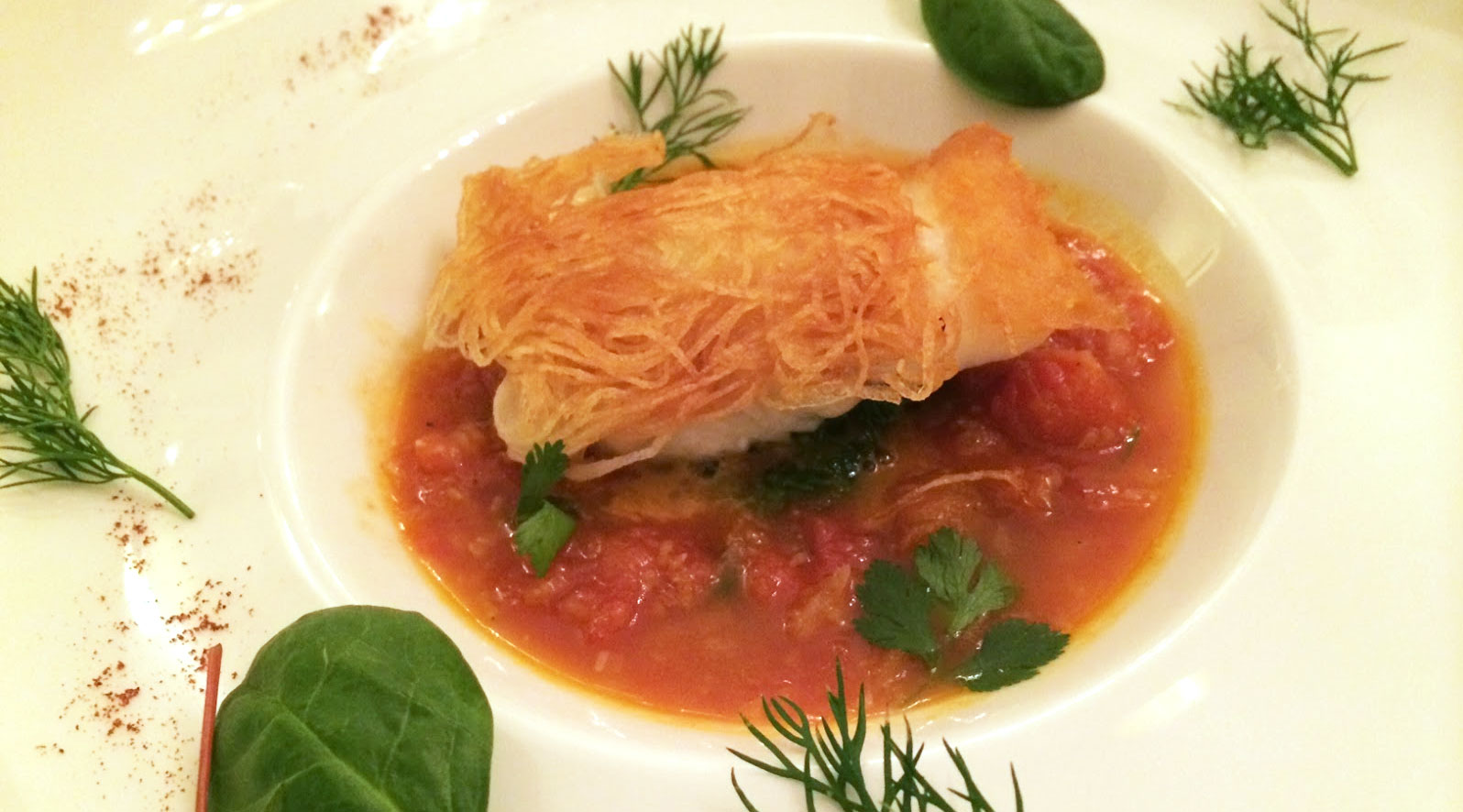 Fillet of pike perch roasted with potato crust, cherry tomato, ginger and fresh coriander salsa. The gourmet menu features 10 mouthwatering Paweł Oszczyk, in bite-size portions, to give you the opportunity to savor each dish without feeling full, or overwhelmed by quantities. Instead, you get to focus on the sophisticated, delicate flavors, blended in every dish with great gusto, to create a tasting menu fit for royalty:
Pastrami of duck with herbs leaves, foie gras slivers, coffee and caramelized soy sauce
Tuna fish carpaccio coated with oriental spices on fennel salad, passion fruit dressing
Ragout of scallops with pine nuts, cauliflower and raisins, capers and spring onion beurre blanc
Velvet creamy artichokes soup with crunchy egg and summer truffle
Cod fish and asparagus ravioli with warm caviar vinaigrette
Fillet of pike perch roasted with potato crust, cherry tomato, ginger and fresh coriander salsa
Prime of guinea fowl baked in cabbage leaves, dry morel sauce
Roasted loin of venison marinated in vodka with honey, beetroot with elderflower, celery and pear, plum sauce with Tasmanian pepper
Chocolate cannelloni with physalis sherbet
Ravioli with goat's cheese and rosemary, strawberry and Earl Grey sherbet
10 conversation-stopping, melt-in-your-mouth dishes, each symbolizing a year of activity for Mamaison Hotel Le Regina Warsaw, are paired with fine wines selected by our Sommelier Champion of Poland 2013, Andrzej Strzelczyk. Speaking of wines, May 22nd is an occasion for connoisseurs to participate in a unique tasting event, which will emphasize the best wines of the last decade, with award-winning wines like . Champagne Egly, Barolo, Riesling Auslese Max Fer Richter, and many others. For information and reservations, please call
+48 22 531 60 00
.
Mihaela Lica-Butler is travel writer and travel public relations consultant by profession, lover of cultures and cuisine. She has built a fun career while chiming in on many topics, from relating the trials and tribulations of the people of Kosovo, to experiencing, first hand, the heroics of the Romanian soldiers serving for the UN. But she thrives in conveying her love for travel and places in written word, and she is happy to be a constant contributor for some of the world's best travel sites.