Multimedia Fountain Park in Warsaw Is a Delightful Summer Attraction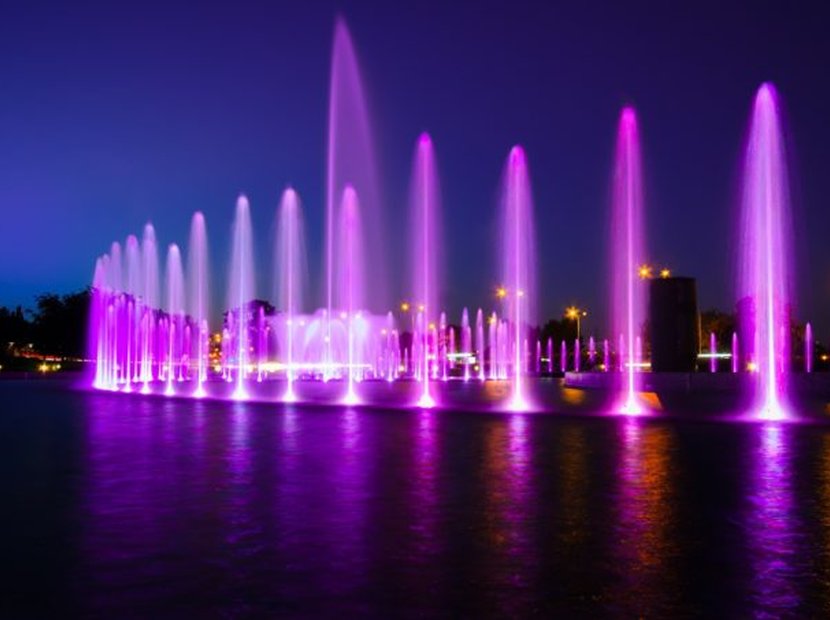 When you stay at
Mamaison Hotel Le Regina Warsaw
you are very close to Warsaw's delightful summer attraction, the Multimedia Fountain Park. The Multimedia Fountain Park (Multimedialny Park Fontann) was inaugurated in 2011 as an effort by local authorities to increase the number of tourist landmarks in the city and to revive the Old Town and the Vistula Boulevard. It quickly became one of the most appreciated sights in Warsaw. It is located on the Skwer 1 Dywizji Pancernej WP - Square of the 1st Armored Division of the Polish Army - between the streets Boleść, Wybrzeże Gdańskie, Sanguszki, and Rybaki. The area is also known as the Varsovian Podzamcze. The park is, in fact, a complex of four fountains, was a project co-financed by the European Union from the European Regional Development Fund and the state budget as part of the local Innovative Economy Operational Program. The Royal Castle is a superb backdrop for a fascinating water-light-and-sound show that attracts thousands of viewers to the Multimedia Fountain Park every weekend.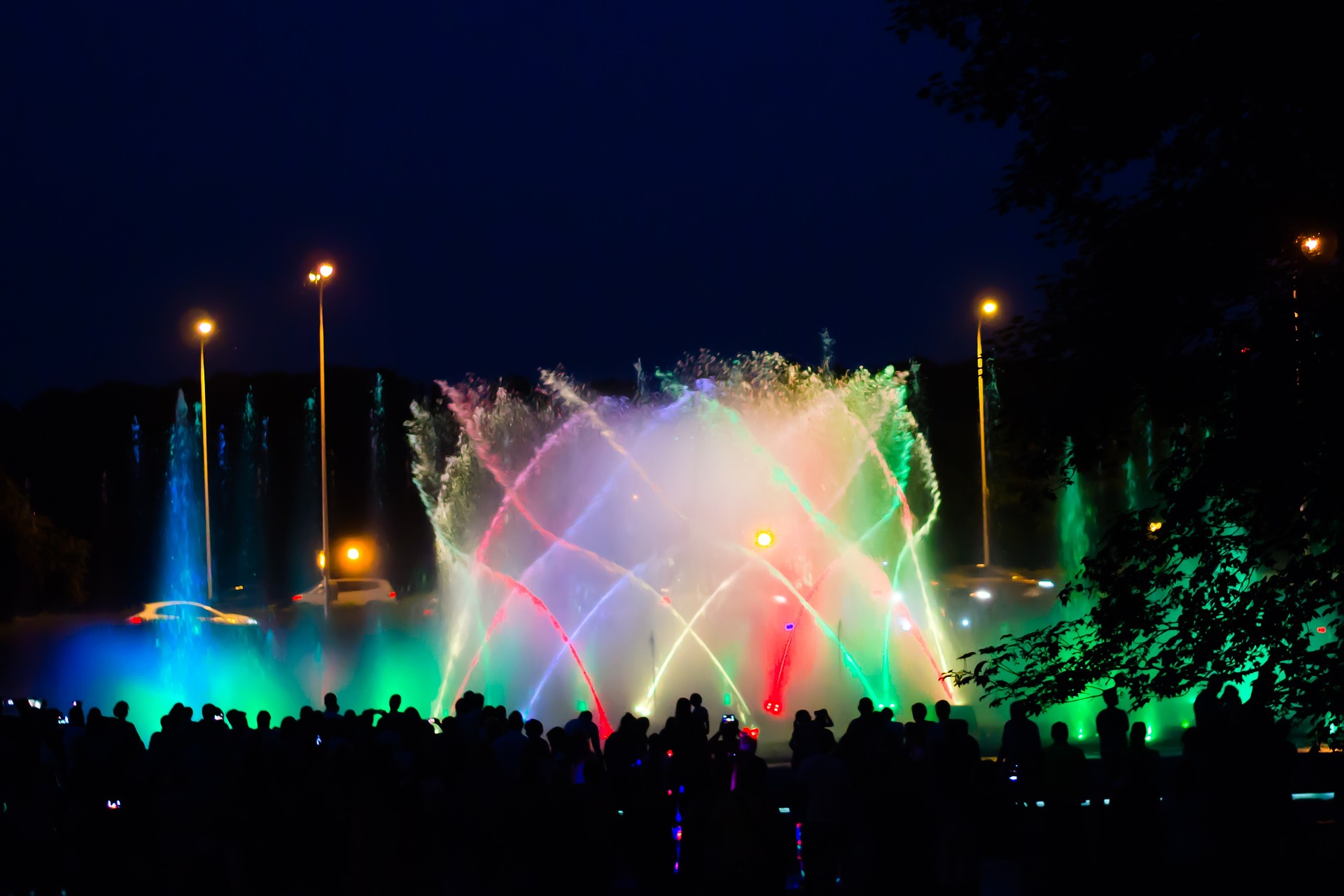 The complex boasts the main fountain, with an area of over 2 200m², and the line fountain (aka. the water organ), with a length of 120 meters. A separate matrix playground with interactive elements for children completes the complex. The fountains only work from the beginning of May to the end of September. Multimedia shows are presented every Friday and Saturday from 21:30 until 22:00. The fountains play a differently-themed show every year. In 2017, the theme was inspired by Warsaw's legend and was entitled "Back of the Basilisk." https://youtu.be/O4cuMJSo10E The Multimedia Fountain Park was developed through on the existing Plac Dywizji Pancernej, which had a 2200 m² pond. This was renovated and renewed with 385 water jets - including 60 nozzles with illumination (Nozzle-Star LED with VarioSwitch), 216 RGB LED spotlights, and 55 water pumps. The work was made by an
OASE
team managed by Lukasz Kamil Ciscon and Martin Grove.
Mihaela Lica-Butler is travel writer and travel public relations consultant by profession, lover of cultures and cuisine. She has built a fun career while chiming in on many topics, from relating the trials and tribulations of the people of Kosovo, to experiencing, first hand, the heroics of the Romanian soldiers serving for the UN. But she thrives in conveying her love for travel and places in written word, and she is happy to be a constant contributor for some of the world's best travel sites.