Mamaison Celebrates Children with Artwork Contest on Facebook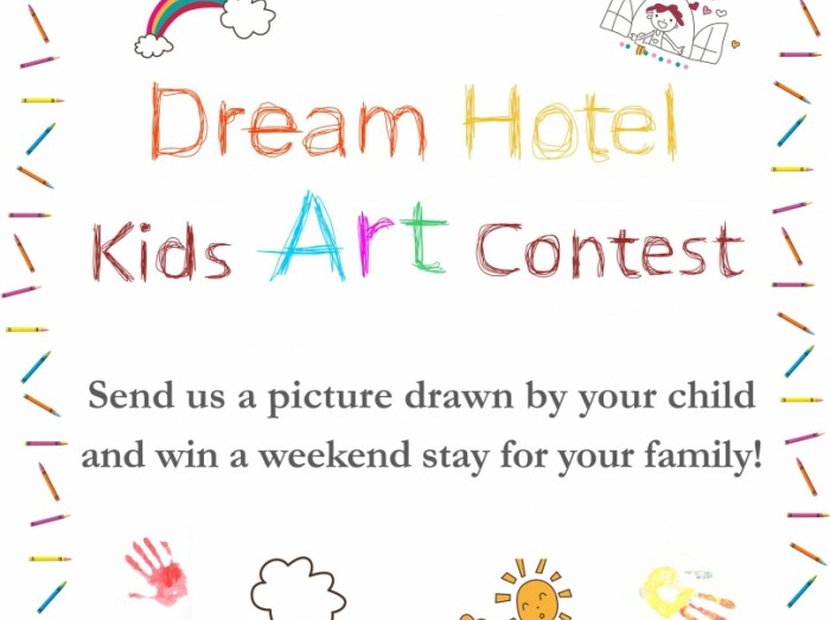 June 1st is celebrated around the world as the International Children's Day, an occasion for Mamaison Hotels and Residences to celebrate as well, giving you the opportunity to win a weekend stay in one of its outstanding hotels in Moscow, Bratislava, Ostrava, Prague, Budapest or Warsaw. True to their slogan, Mamaison hotels are "As individual as you!" Each property enjoys outstanding central location, and interior decor that will woo you. Beginning tomorrow, till June 30, 2014, you are invited to follow Mamaison on Facebook, and to enter the "Dream Hotel Kids Art Contest." To participate, submit a picture drawn by your child, either
on Facebook
,
on Twitter
, or via email, at sales@mamaison.com. Do not forget to include
Dream Hotel Kids Art Contest submission
in the subject field. Use #MamaisonKArt hashtag when you share on the above mentioned social networks. The contest is open to participants from all over the world. The only condition is that the age of the child who draws the pictures is less than 18 years of age. The winners will receive a notification via email, and will be announced on Twitter, Facebook, and on our blog.
Phil is a prolific technology, travel, and news journalist and editor. An engineer by trade, he is a partner in one of Europe's leading PR and digital marketing firms, Pamil Visions PR. He's also editor of Everything PR News, a Huffington Post contributor on many topics, a travel and tech writer for The Epoch Times in print and online, and for several magazines including Luxurious. Phil also contributes regularly to Travel Daily News, The official Visit Greece Blog, and many others including his own Argophilia Travel News.