La Rotisserie: Fine Dining and Romance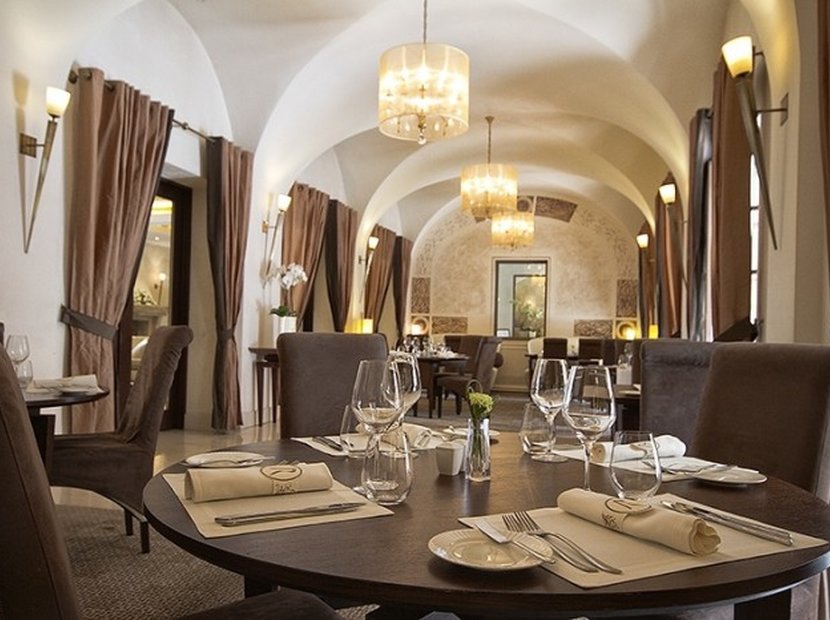 La Rotisserie
is the Warsaw playground of Chef Paweł Oszczyk, who has been recently designated as Chef de l'Avenir 2014, a prestigious award by the International Academy of Gastronomy, which recognizes culinary excellence. This is also where you will meet Andrew Strzelczyk, the Polish Champion Sommelier in both 2012 and 2013. With such a stellar team, no wonder that La Rotisserie ranks among the best restaurants in town, but more importantly for our guests, it does so without an intimidating price tag.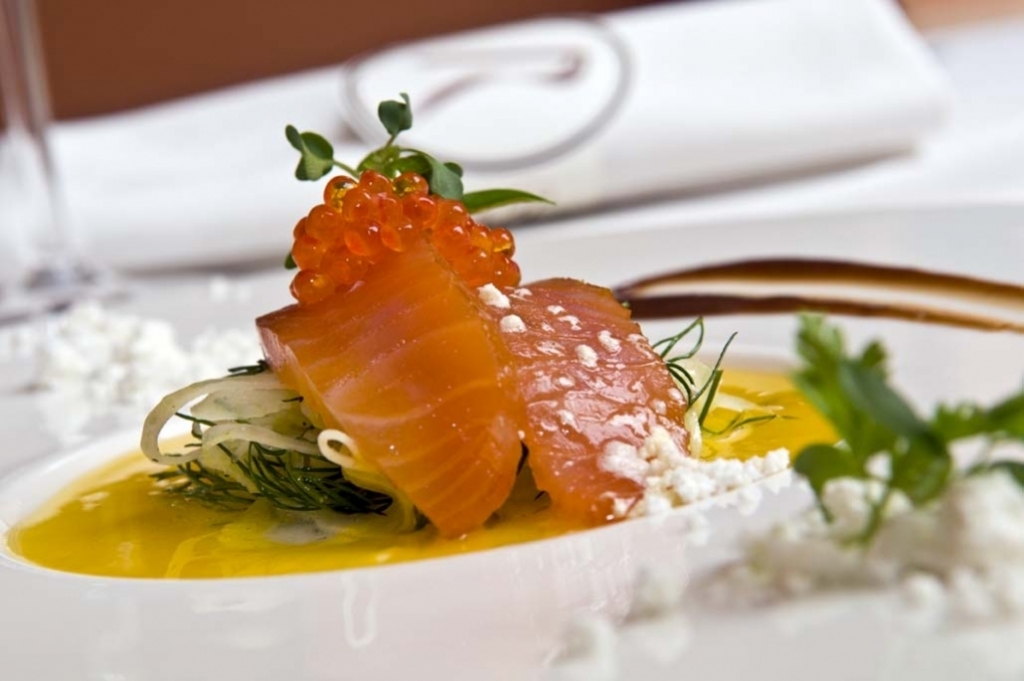 La Rotisserie is an elegant space that attracts in equal measure the prosperous local couples, tourists from other hotels, and the most sophisticated foodies from Warsaw and beyond. The Chef meets their expectations by creating seasonal menus that woo and please the most demanding palate. A blend of French, Italian, and Polish cuisine, the menu is inspired by
Mamaison's
own guests, by their diversity, and demands, as well as it is inspired by their needs. The finest selections of local products are then transformed into a mouth-watering, conversation-stopping main that makes guests go "Mmmm..." If you think that our cuisine is wonderful, wait until you see our wine list. Fine vintages, hand selected by our multiple champion sommelier, Andrzej Strzelczyk, heighten every palatable menu item to perfection. Imagine sitting across from that someone special, perfect chalice of in your hand, sipping the nectar of Dionysus. If romance needed a definition, this is it. We dare you to be adventurous, and to try our gourmet menu, instead of picking your favourite from the a la carte selections. We offer the perfect combination of aphrodisiac ingredients, daring flavours, and worry-taming colours and flavours that can easily turn the darkest mood to light-hearted effervescence. This is our chef's pride and joy, the thing that makes La Rotisserie the perfect romantic destination. Surprisingly, this is the same element that attracts most of our business clients.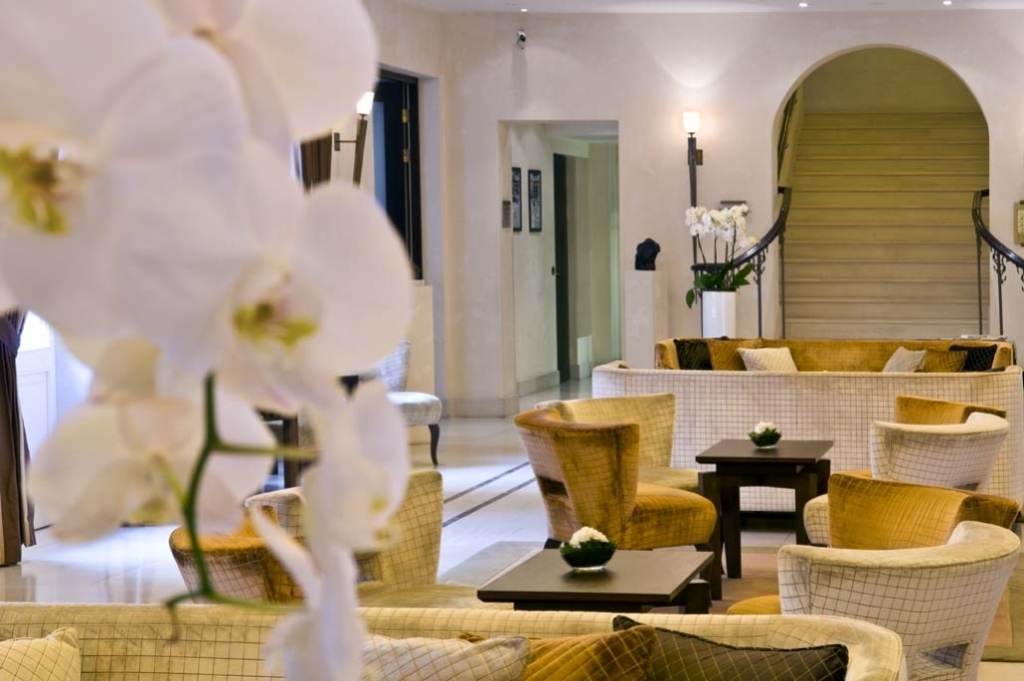 Finally, if you read our menu aloud the inescapable "Oh my!" will surprise you. Do this exercise, repeat after us: "Brillat Savarin cheese with raspberry chutney." It sounded delicious, now didn't it? Book a table for lunch, or if you want to rekindle a brilliant romance, trust us with the hardest part, the thing that goes through your stomach – a.k.a. LOVE.
Phil is a prolific technology, travel, and news journalist and editor. An engineer by trade, he is a partner in one of Europe's leading PR and digital marketing firms, Pamil Visions PR. He's also editor of Everything PR News, a Huffington Post contributor on many topics, a travel and tech writer for The Epoch Times in print and online, and for several magazines including Luxurious. Phil also contributes regularly to Travel Daily News, The official Visit Greece Blog, and many others including his own Argophilia Travel News.