In Prague, Střelecký Ostrov Is a Romantic Getaway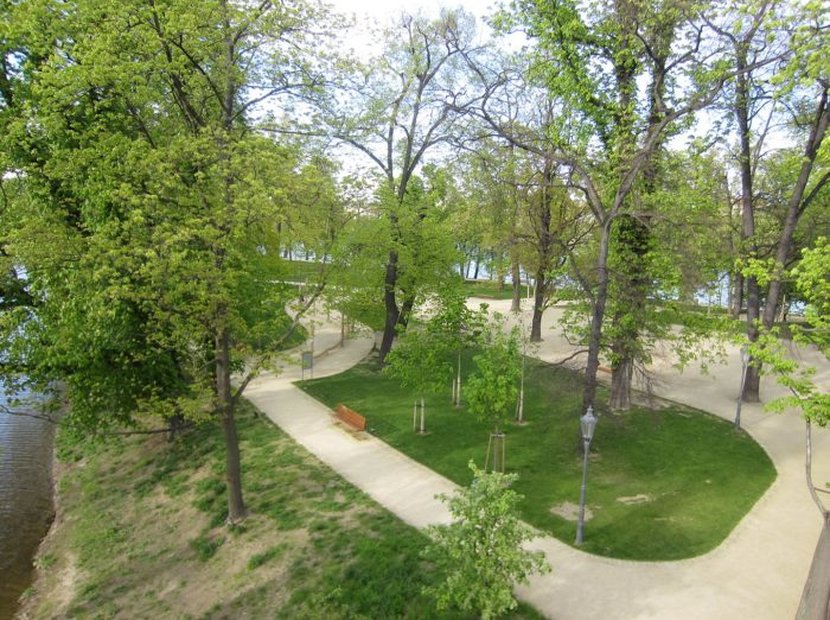 From the twelve islands on the Vltava River in Prague, Střelecký Ostrov - or Střelák, as the locals call it - counts as one of the most romantic and beautiful since it offers beguiling views of the National Theater, Charles Bridge, and Prague Castle. Often, you can just sit down on a bench and watch the swans glide graciously on the river. Just under the Legion Bridge, and about fifteen minutes on foot from Mamaison Riverside Hotel along the riverbank, Střelecký Ostrov (in English often translated as Archer's Island or Shooter's Island) offers beautiful views of the river, and a lively, rich cultural program every summer.
The locals love to come here to attend free concerts and festivals. Upcoming events in July include:
Prague Paddle Fest - Friday 5 - Sunday 7, with SUP races, sunset rides around Střelecký Ostrov, paddleboarding workshops for children, live music, and other exciting activities;
Prague Picknick - Saturday 13 - Sunday 14 - a food festival with international cuisine and live music. As the name implies, it's a picnic festival. You can rent blankets and picnic baskets filled with goodies at the site. Admission is free for children and seniors, but all other participants must pay 50 CZK if they arrive between 10:00 - 18:00 and 100 CZK for the evening from 18:00 - 22:00.
Prosecco Festival - Saturday 27 - Sunday 28 - another food festival, this time with sparkling wines taking over as the main actors. On the menu, gourmet specialities from around the world including seafood, Asian cuisine, burgers, Italian ham and cheese, desserts, and so on. There are also bouncy castles and games for the little one. Entertainment with DJs and live musical performances is available too.

Dining on Střelecký Ostrov
If you are not in Střelecký Ostrov in July to attend the two food festivals, you can still enjoy dining on the island.
Cafe Restaurant Střelecky Ostrov, officially Rossa Roy offers selections from the cuisines of the world. You can choose from more than 30 dishes, especially Thai, Japanese, and Vietnamese. They also serve Czech specialities like goulash or slow-cooked pork knuckle. From the terrace of the restaurant, you can admire romantic vistas of the National Theater and Legion Bridge.
Kolchida is another option to dine out on the Střelecký Ostrov. It's an ethnic restaurant specializing in Georgian cuisine. It has outdoor seating on the pontoon and offers beautiful river views too.
Coco Van is just what its name implies - a travelling food van. It's a bit boho, but it is romantic and hip. They serve coffee, lemonade, ice cream, and sweet treats, all homemade and lovingly prepared. Plus, they have an unconventional location, under the shade of the trees. However, they are nomadic, so they may not be always stationed on the island. Follow them on Facebook and ask about their whereabouts.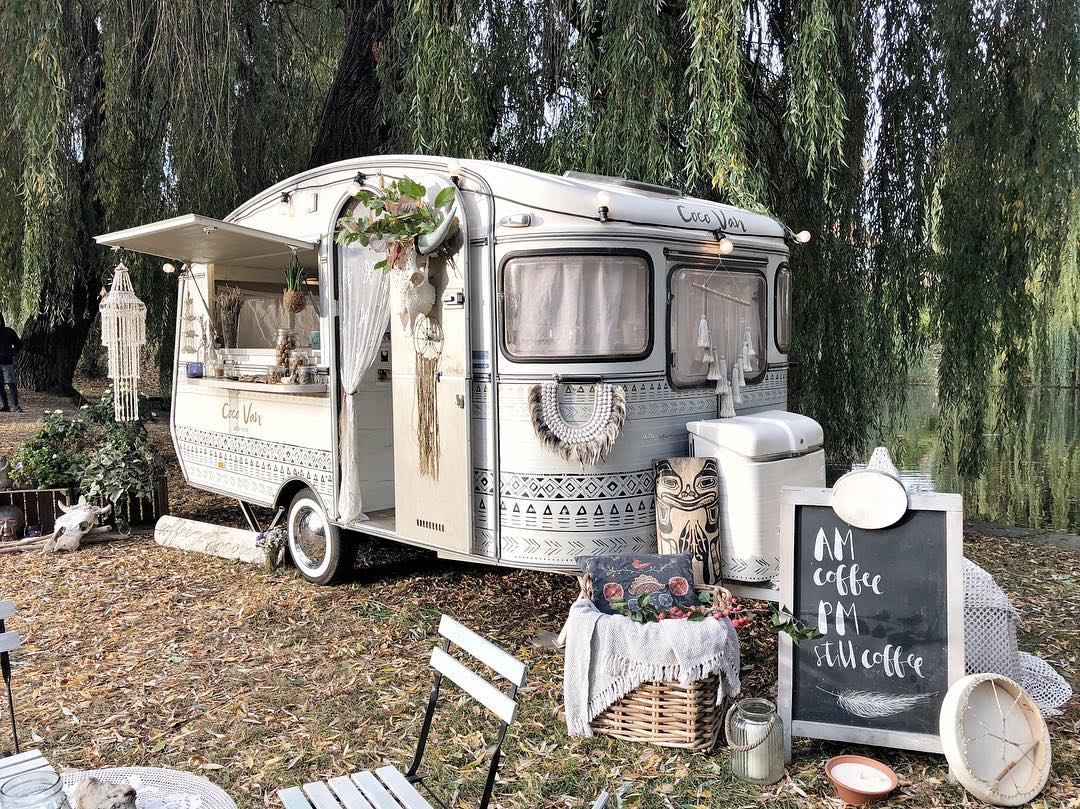 Cocovan by Cocovan & Cocovanka
Střelecký Ostrov has winding paths, playgrounds, and lawns. You can come to relax, to walk in nature, to play, or even to practice sports.
Mihaela Lica-Butler is travel writer and travel public relations consultant by profession, lover of cultures and cuisine. She has built a fun career while chiming in on many topics, from relating the trials and tribulations of the people of Kosovo, to experiencing, first hand, the heroics of the Romanian soldiers serving for the UN. But she thrives in conveying her love for travel and places in written word, and she is happy to be a constant contributor for some of the world's best travel sites.