Artist's Journey to Save a Plastic Palm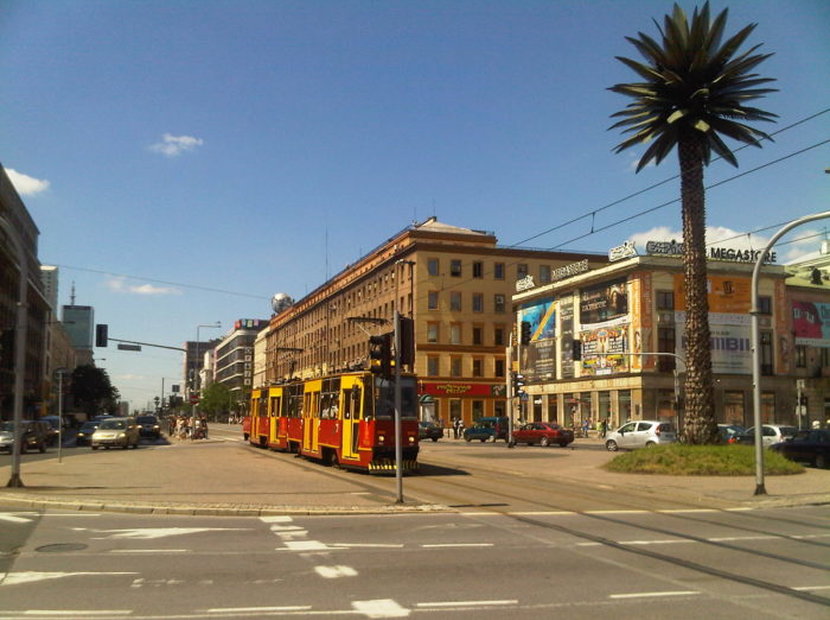 Greetings From Jerusalem Avenue: as you walk in the Powiśle neighborhood of Warsaw, you cannot miss the once controversial epoxy-resin Palm tree created by artist Joanna Rajkowska and erected at General Charles de Gaulle roundabout - at the junction of Aleje Jerozolimskie (Jerusalem Avenue) and Nowy Swiat (New World) - on December 12, 2002. Back when it was first set in its permanent place, the 15 meter-high palm tree stirred controversy among the locals and caught media attention enough to give it validity and brawn. Immediately after the artwork was installed, city officials became concerned with traffic congestion, some suggesting that the palm was too distracting for drivers. Some of these officials, like spokeswoman for the city roads department Urszula Nelken, were
cited by the Los Angeles Times saying
:
"We have to be concerned with traffic congestion. We are now studying if the palm tree has caused more accidents. I, personally, have nothing against the palm. It makes me think of the Mediterranean and vacations. But why here in this roundabout?"
What today stands as an unofficial symbol of the city, was threatened again in 2004 when, because of a political conflict, the palm became an illegal object and lack of funds had the tree barren of leaves for six months until a group of volunteers organized a collection of funds and
sent a letter signed by 437 people
to Lech Kaczyński, back then the mayor of Warsaw, asking for financial support.
The palm introduces a ray of joy, positive feelings, to the often dark and grim reality of the capital city. We believe that thanks to such projects, Warsaw becomes a friendlier place for its inhabitants. The palm also serves as a landmark. For foreign tourists, taking a photo at Plac de Gaulle'a with the palm in the background is now a must.
14 years later, the idea of Plac de Gaulle'a without its palm tree is an absurdity. Even though it stands on a place usually occupied by a huge Tannenbaum at Christmas, the palm is now generally accepted. The symbolism of the artwork, as explained by its creator, Joanna Rajkowska is simple: she wanted something to emphasize the significance of the history and etymology of Aleje Jerozolimskie (Jerusalem Avenue) to Warsaw identity. The palm also ties in with
local colloquialism
:
The palm is still legally owned by its creator, although Rajkowska did send a letter to the city offering to donate it. She has never received a reply to her generous proposal. Local authorities also plan to demolish the roundabout Plac de Gaulle'a and to replace it with an intersection, however, they intend to preserve the palm in the area, although a new location for the artwork has not been specified.
Mihaela Lica-Butler is travel writer and travel public relations consultant by profession, lover of cultures and cuisine. She has built a fun career while chiming in on many topics, from relating the trials and tribulations of the people of Kosovo, to experiencing, first hand, the heroics of the Romanian soldiers serving for the UN. But she thrives in conveying her love for travel and places in written word, and she is happy to be a constant contributor for some of the world's best travel sites.