Exploring Folimanka in Prague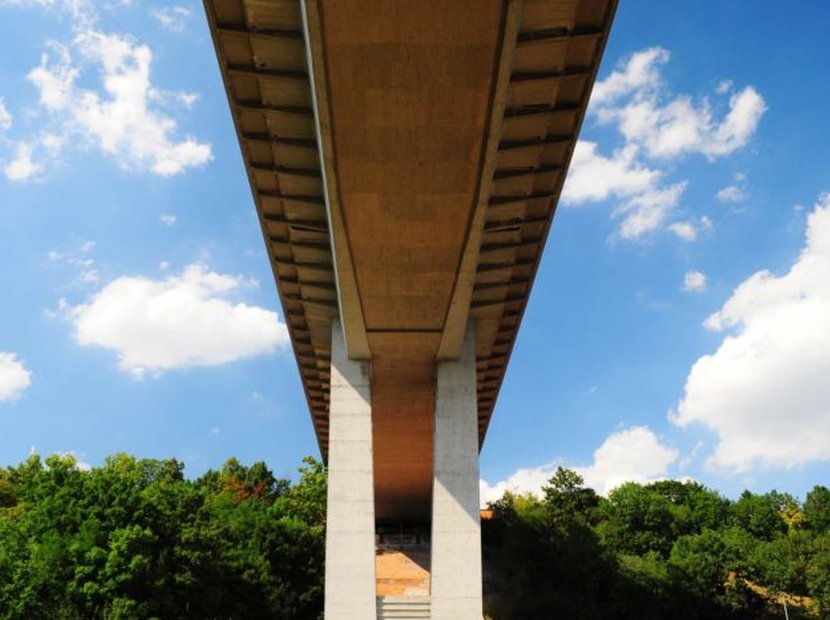 Folimanka is a park located about ten minutes walk from Mamaison Residence Belgická. Besides the park, you can also visit here an underground bunker, the Czech Police Museum, and other attractions.
If you stay at Mamaison Residence Belgická and you want to find a nearby place to relax with your little ones, the Folimanka Park is quite a special destination. The small urban park lays under the Nusle Bridge (Czech: Nuselský most), a prestressed concrete viaduct, also called the "Suicide" bridge. The size of the viaduct seen from Folimanka is overwhelming. The bridge carries six roadway lanes, two tracks for the Prague Metro Line C, and two pedestrian lanes.
In the Folimanka park, you will find sports courts and playgrounds, as well as several charming relaxing spots. The park is decorated with several sculptures and two fountains.
Near the park, on the Pod Karlovem street, you will find the Folimanka Bunker, with its extensive maze of corridors and rooms. This underground attraction was built in the late 1950s and early 1960s, during the Cold War, as a nuclear fallout shelters for civilians. The fully functional shelter is well maintained, measuring 1332 m² with a capacity of up to 1300 people. It is one of Prague's several civilian bunkers. Today, the venue hosts a permanent exhibition of photography featuring photos of other civilian bunkers located throughout Prague. More information on the official website.
Another attraction of the park is the Folimanka Sports Hall (Sportovní hala Folimanka) - built between 1972 and 1976, according to a design by architect Jiří Siegl - which offers excellent basketball practice conditions for professionals, and hosts a variety of events related to this sport.
The Folimanka park and neighborhood got their name after a former estate and vineyard, whose first owner was Jakub Foliman. The estate was demolished in the 1960s, when the current park also received the playgrounds and the fountains. The last renovation of the park was in 2007.
Mihaela Lica-Butler is travel writer and travel public relations consultant by profession, lover of cultures and cuisine. She has built a fun career while chiming in on many topics, from relating the trials and tribulations of the people of Kosovo, to experiencing, first hand, the heroics of the Romanian soldiers serving for the UN. But she thrives in conveying her love for travel and places in written word, and she is happy to be a constant contributor for some of the world's best travel sites.