David Černý's Prague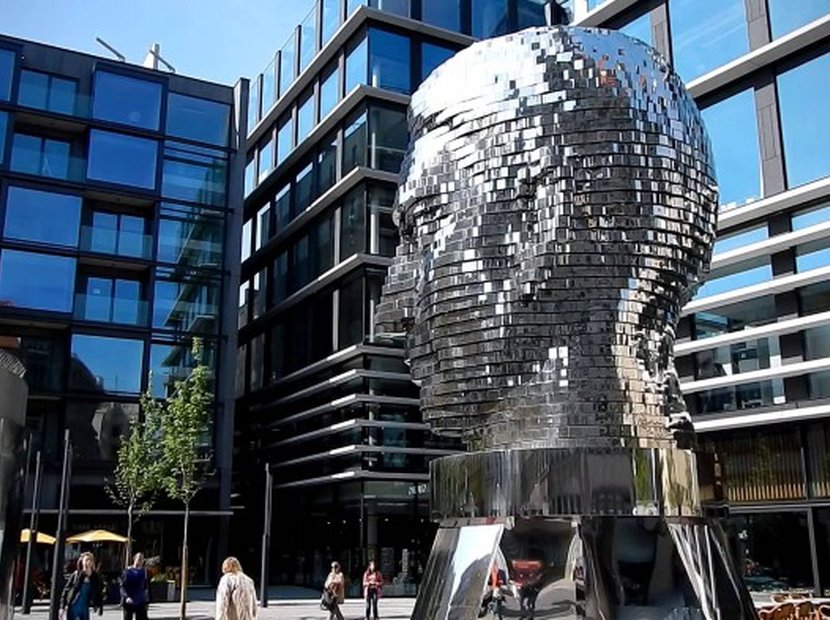 David Černý
is a prominent figure in the Czech Republic. A son of Prague, the sculptor has already made a strong mark in the city, and his works represent true landmarks, famous tourist attractions. If you want an alternative to traditional Prague tours, follow the "Černý-path" - and start with his newest addition to the local art scene, the amazing mechanical sculpture known as Kafka at Wenceslas Square. This stunning kinetic sculpture measures 10 m in height, and is entirely made of steel. HepcoMotions Heavy Duty Rings technology enables 42 independently driven layers to move, creating stunning effects. Just off Wenceslaw Square, at Lucerna Pasaz, you will find another work by Černý, this time an upside-down horse, and St Vitus riding it. It's a puzzling creation, controversial and often photographed by tourists. Get your camera ready: the journey continues.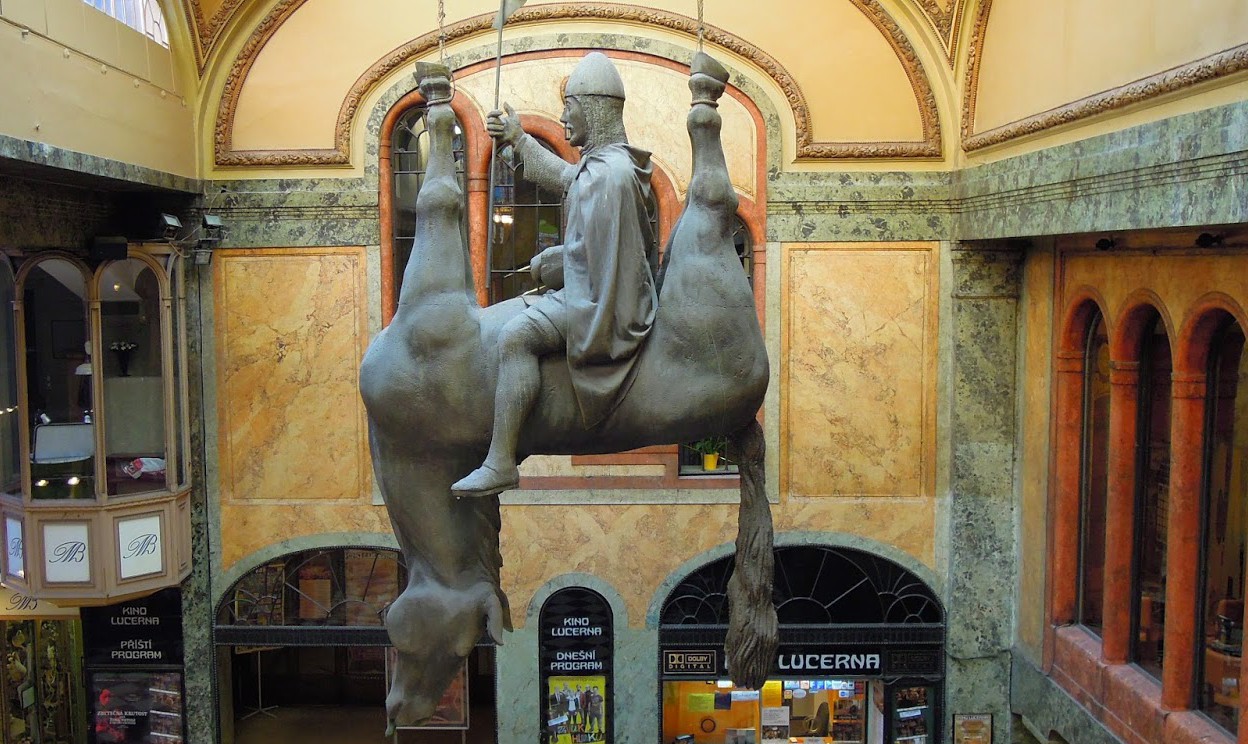 Cross the Charles Bridge, and visit the Franz Kafka museum - "Piss" by David Černý seems to be the main attraction here. The sculpture, which depicts two men peeing into a Czech Republic-shaped fountain, is interactive - you can use your mobile phone to send an SMS and control how the two figures pee.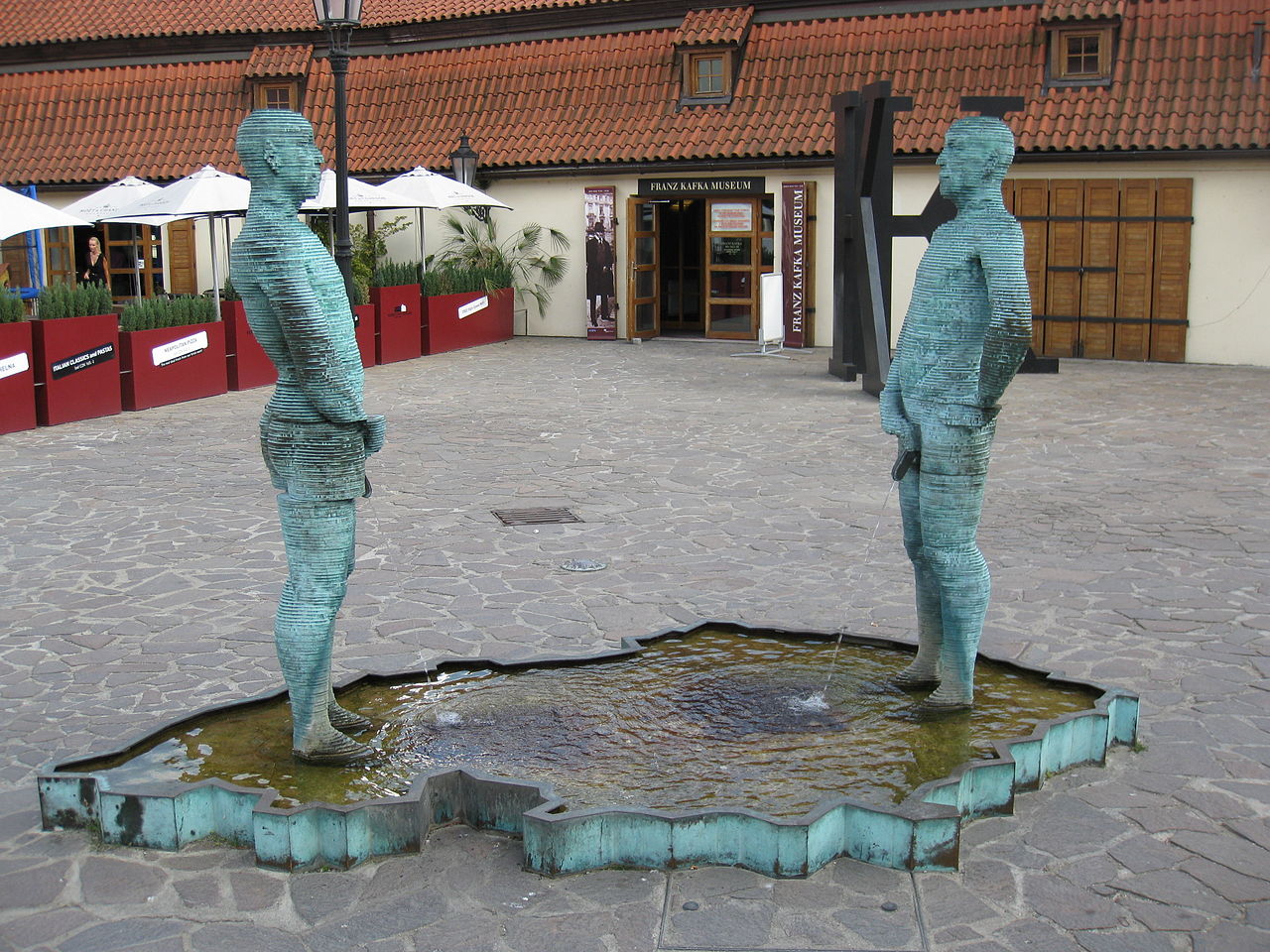 Talking about bizarre creations, the Zizkov TV Tower is now known for its grotesque "tower babies," which are also a vision by Černý. Initially, the babies were supposed to make the tower more attractive. It may not be attractive, but its certainly famous. Controversial art has its effects on people.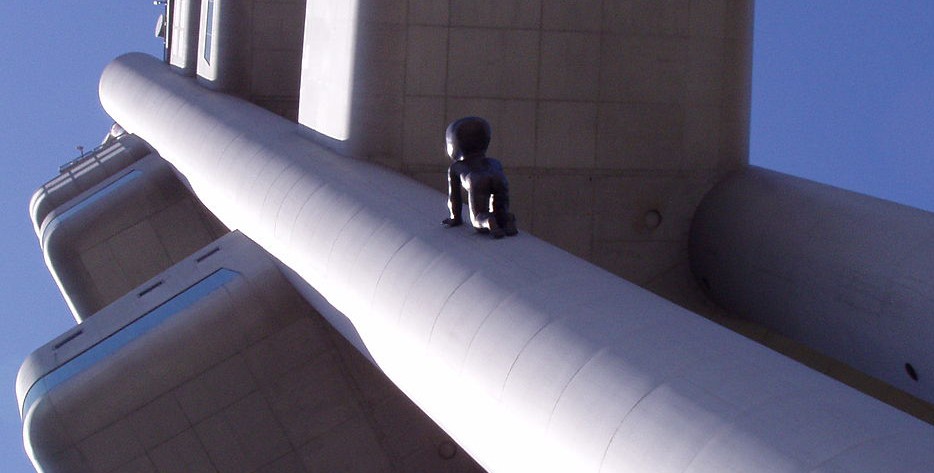 As you will walk the streets of the city, you will notice other works by Černý: Hanging Out on Husova street, the Brownnosers at the Futura Gallery, and a bizarre "In Utero" sculpture on Dlouhá Street where visitors can step inside to "experience" the womb. You should not miss Černý's own center for art, the
Meet Factory
, which has interesting culture and entertainment programs, art exhibitions, theater and summer cinema, and an artist-in-residence program for visual artists, curators, musicians, theatre directors or writers.
Mihaela Lica-Butler is travel writer and travel public relations consultant by profession, lover of cultures and cuisine. She has built a fun career while chiming in on many topics, from relating the trials and tribulations of the people of Kosovo, to experiencing, first hand, the heroics of the Romanian soldiers serving for the UN. But she thrives in conveying her love for travel and places in written word, and she is happy to be a constant contributor for some of the world's best travel sites.