Budapest Sights Worth Traveling for: Aquincum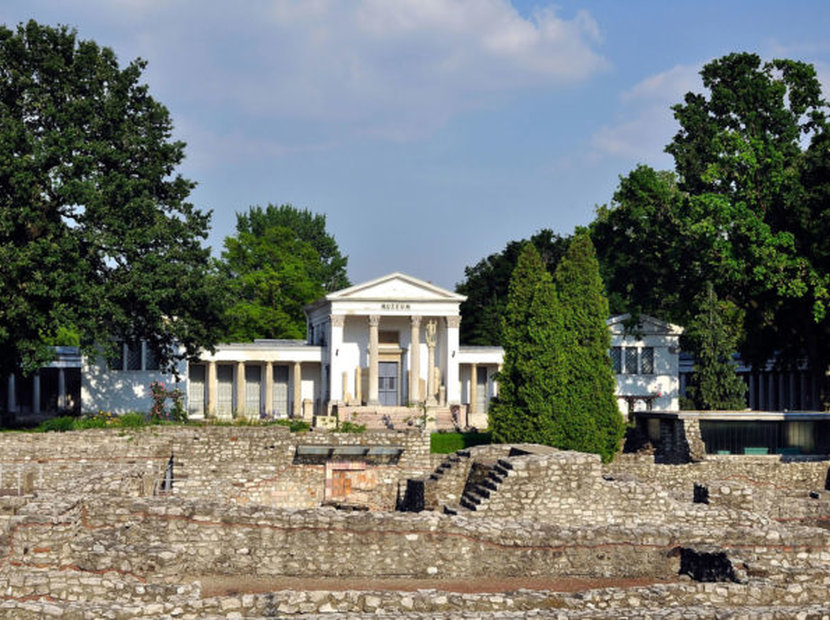 Aquincum, the "Hungarian Pompei," is one of the most ancient sites to visit in Budapest. It was settled by the Celtic tribe Eravisci, who also inhabited Gellért Hill and Dunaújváros. It was then part of the Roman limes stronghold complex serving as headquarters for a Roman legion of 6000 until 89 AD.
Aquincum grew into a powerful city by the end of the second century, becoming the capital of the Roman province of Pannonia Inferior. It had about 30000-40000 inhabitants and a complex infrastructure, with central heating and public baths, temples, and amphitheaters for gladiator fights.
The ruins of the Aquincum were unearthed in 1778 by a local winegrower who discovered what appeared to be Roman ruins while digging pits. University librarian István Schönvisner recognized these ruins as Roman floor heating (hypocaustum) and connected them with the city of Aquincum. Later, other locals unearthed ruins of the Aquincum during usual farming activities.
"Behold, here is the Hungarian Pompeii and Herculaneum!"
The father of the future emperor Francis Joseph visited the site of the Roman ruins in Óbuda in 1820 and exclaimed: "Behold, here is the Hungarian Pompeii and Herculaneum!" And since 1820, local authorities continued excavations to unearth more of the site, and today, the Aquincum is both a museum and a research facility.
Top attractions at the Aquincum
The two most important sites of the Aquincum are the Aquincum Civil Amphitheatre and the Aquincum Military Amphitheatre. Both were used for gladiator fights or fights with beasts. Of the two, the Aquincum Military Amphitheatre is larger and was built under Antoninus Pius, around 145. The museum has three permanent exhibitions:
Rome in Aquincum featuring valuable but never-before-exhibited finds from the rich collections of the museum, including restored mosaics and wall paintings, monumental statues, ornamental household items, and more.
Tegularium – History formed in clay - documenting the role of ceramics in the Roman Period architecture of Aquincum.
Aquincum Visual Storage, boasting about a million archaeological finds from prehistoric times to the Migration period of Budapest.
Opening hours
Exhibitions:
1 November – 31 March: 10.00 – 16.00 (closing procedure starts at 15.45) 1 April – 31 October: 10.00 – 18.00 (closing procedure starts at 17.40)
Archaeological park:
1 April – 31 October: 9.00 – 18.00 (closing procedure starts at 17.40) 1 November – 31 March: open only in dry weather conditions The museum is closed on Mondays!
Mihaela Lica-Butler is travel writer and travel public relations consultant by profession, lover of cultures and cuisine. She has built a fun career while chiming in on many topics, from relating the trials and tribulations of the people of Kosovo, to experiencing, first hand, the heroics of the Romanian soldiers serving for the UN. But she thrives in conveying her love for travel and places in written word, and she is happy to be a constant contributor for some of the world's best travel sites.