Bratislava for Active Travellers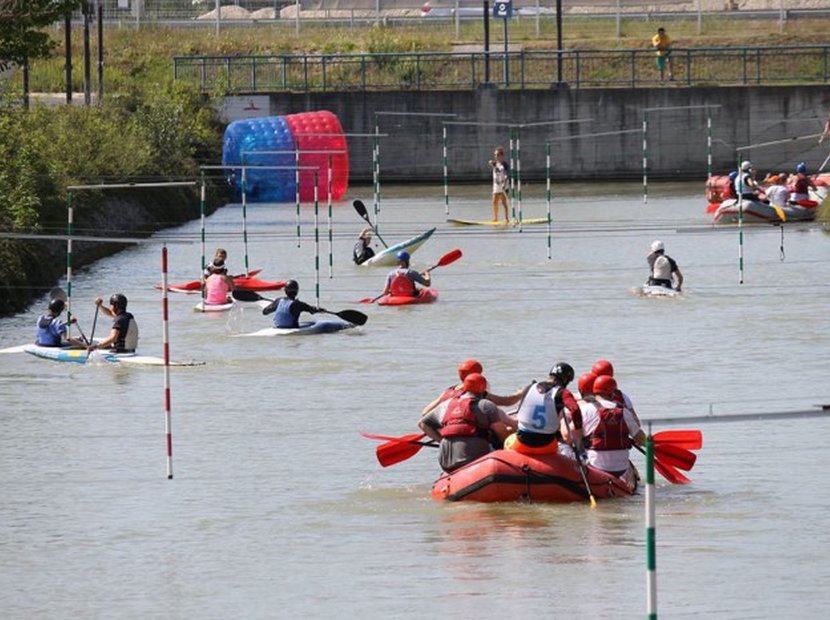 Postcard pretty Bratislava, known mainly for its iconic castle that stands on a rocky hill directly above the Danube, is a romantic city, close enough to the Little Carpathians to be also a favorite in Slovakia for active travelers. There's so much to do here, that you will need at least a couple of weeks to enjoy the city, and the surrounding countryside, at their fullest.
Water sports and rope courses
Start with
Divoká Voda
, a favorite for activities like rafting, kayaking, boating, and wakeboarding, and even for paintball and beach volleyball. The resort offers babysitting during your training, teambuilding and sports programs. There is a kayak school, with classes for all levels, plus rentals for professionals and beginners alike. They have affordable aquazorbing and aquarolling for all ages, and even quad bikes, on a short, very safe, yet wild route. The little ones can even ride a pony. Location: Vodné dielo, 850 09 Čunovo Phone: +421 918 993 647
Action Park
is an entertainment and adrenaline campus, offering a wealth of activities, some more challenging than others. The highlight of the park is its rope course, with 26 activities, 30 high rope obstacles and other great fun attractions. They also offer paintball tournaments; archery and crossbow shooting; a bungee trampoline, safe for both kinds and adults; zorbing, which is quite a trend in Eastern Europe; and even kiting. Location: Shengenská ulica, Čunovo, 851 10 Bratislava Phone: +421 904 22 33 33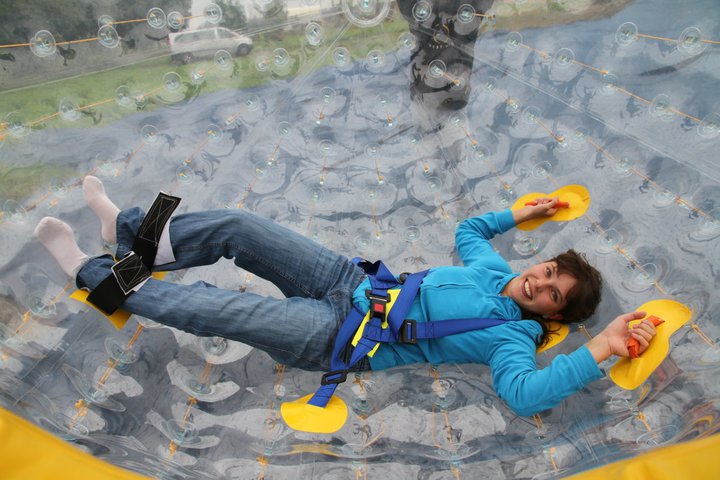 Action Park zorbing, one of many exciting activities for Bratislava visitors. (Photo courtesy
Action Park on Facebook
) For swimming in Bratislava, check out
Letné kúpalisko Delfín
, in Ružinov, a Summer swimming pool with water slide, showers, changing rooms, sauna, and playground for little guests. Location: Ružová dolina 11 Phone: 02/534 155 53 Another excellent swimming pool, Letné kúpalisko Rosnička is surrounded by greenery, and offers pools for adults and children, plus a playground and beach volleyball. Location: M. Schneidra Trnavského 2, 84101 Bratislava - Dúbravka Phone: 02/643 609 60 Letné kúpalisko Tehelné pole is the most beautiful, and most famous swimming pool in Bratislava. This is also the nearest swimming area if you stay at Mamaison Residence Sulekova. Location: Odbojárov 9, 83104 Bratislava Phone: 02/443 728 28 Also for swimming, this time in a natural area, head to Zlaté piesky, northeast of the capital city Bratislava, in a quiet environment, surrounded by lush greenery. You will find crystal clear waters, beautiful sandy beach, plus 2 tennis clubs, 7 tennis courts with artificial lighting, 2 volleyball courts, 2 playgrounds, waterslide and mini golf. Location: Zlaté piesky Bratislava - Ružinov Phone: 02/442 570 18
The world from up high
Balony.sk
takes you up in the sky, in a romantic ride with the clouds, to see the beautiful city from up high. Their sightseeing flights take about 1 hour, and are available rain or shine, year round. During the flight you are offered champagne, cold beer, soft drinks, and even food, depending on the package you booked. Location: Pluhová 2, 831 03 Bratislava Phone: +421 911 22 55 77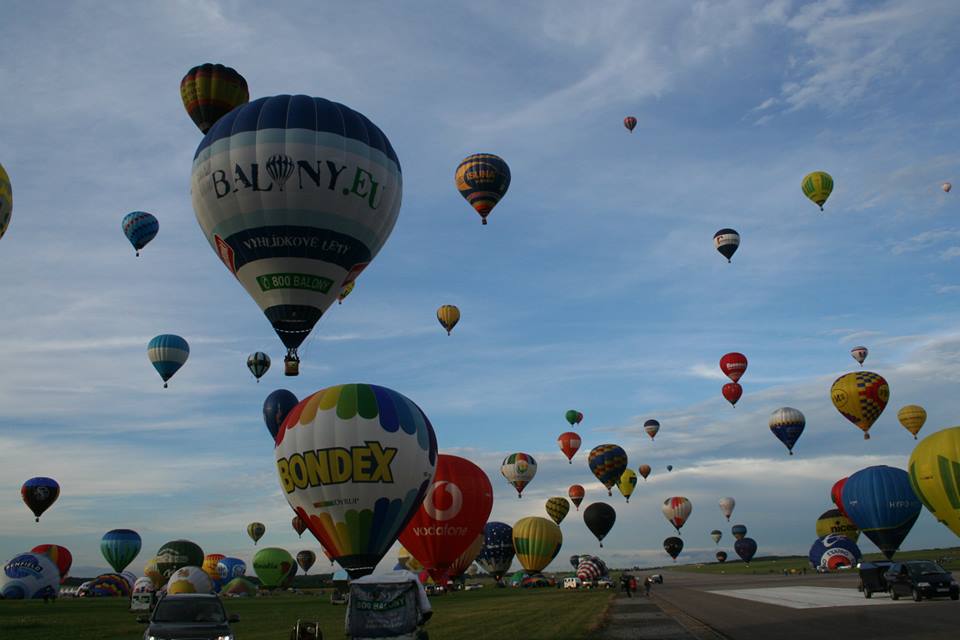 A romantic ride with the clouds. (Photo:
BALONY.SK on Facebook
)
Commando for all ages
Devils Paintball Club
offers military-style paintball in Kalinkovo, 10 km from Bratislava, in a pleasant forest. This is one of the largest paintball fields in Slovakia, an great fit for professionals, but suitable for newbies too. You will find bunkers, trenches, fortifications, tanks, buildings, and all kinds of natural obstacles. They have tents where you can relax when the weather is not that friendly, and even grills for a barbeque celebration after the game. Location: (GPS) N48.06388° E017.24912° Phone: +421 905 743 454 For more adrenaline-pumping team games resembling paintball, check out
Laser Arena
, the perfect venue to enjoy fun and action with your family. Unlike paintball, laser tag is not painful: children and the elderly can join in too. Game sessions are usually short - no more than 15 minutes - so no one will get tired. Location: Prešovská 45, 821 02 Bratislava Phone: +421 903 914 386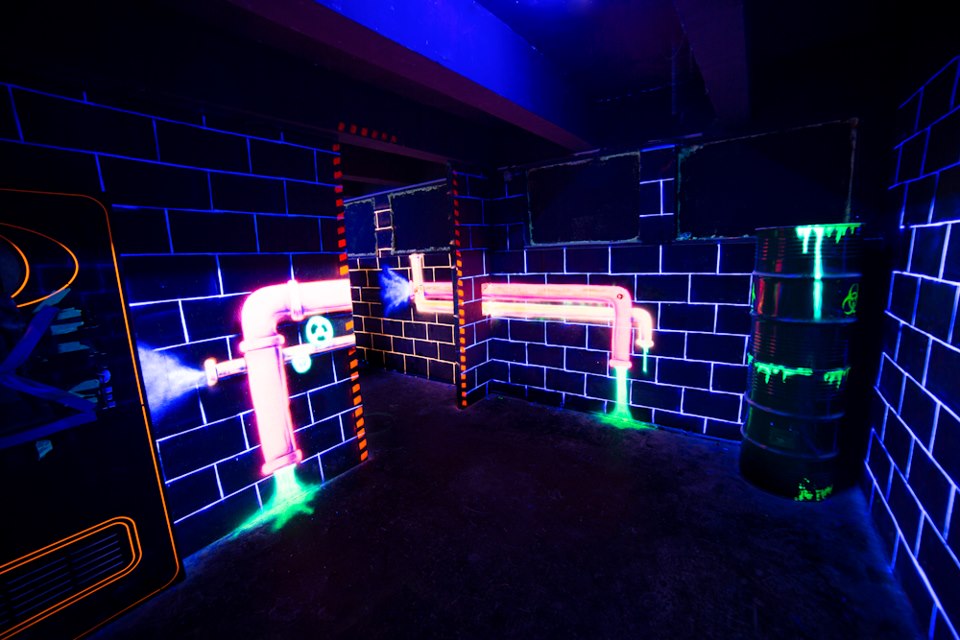 Laser Arena Bratislava, a fun time for all ages. (Photo:
Laser Arena Bratislava on Facebook
)
Horseback riding in Bratislava
For horseback riding at the foothill of the Little Carpathians, you could choose Jazdecká škola Elán Čierna Voda, which offers year-round riding courses for both adults and children, 7 days a week, under the guidance of experienced instructors. They have an indoor riding hall too, so you can come to practice rain or shine. Location: Čierna Voda 611, 83107 Bratislava Phone: +421 903 722 330 Another great place to learn how to ride, or just to enjoy leisurely horseback riding sessions, are the Stajne Epona stables. This is where you can escape from the city to the beautiful nature around Vajnory. Besides riding, the area is popular for agritourism, farming, cycling, roller skating and other activities. Location: Rybničná 34, 83107 Bratislava Phone: +421 905 880 333
Mihaela Lica-Butler is travel writer and travel public relations consultant by profession, lover of cultures and cuisine. She has built a fun career while chiming in on many topics, from relating the trials and tribulations of the people of Kosovo, to experiencing, first hand, the heroics of the Romanian soldiers serving for the UN. But she thrives in conveying her love for travel and places in written word, and she is happy to be a constant contributor for some of the world's best travel sites.