Bohemian Paradise: For Active Escapes Near Prague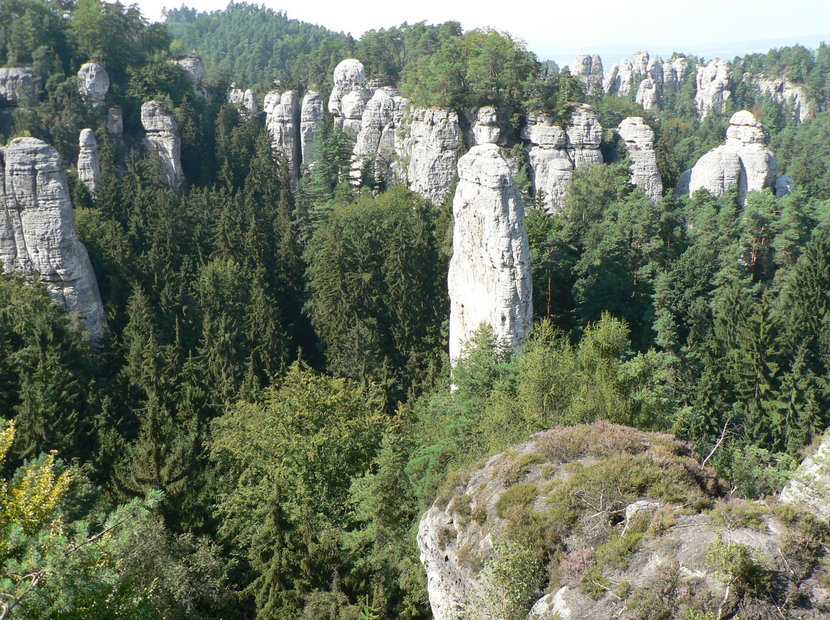 Fall is a magical season, because nature displays an amazing coat of colors, and although "leaf peeping" is not necessarily a favorite pastime of the locals, there are still many awe-inspiring places that no one can resist in the Autumn. One of them, a true paradise on earth, is a mere 90 km drive from Prague, s the first nature reserve in the Czech Republic,
Český Ráj
. In English, you would call this the "Bohemian Paradise," and that's precisely what it is.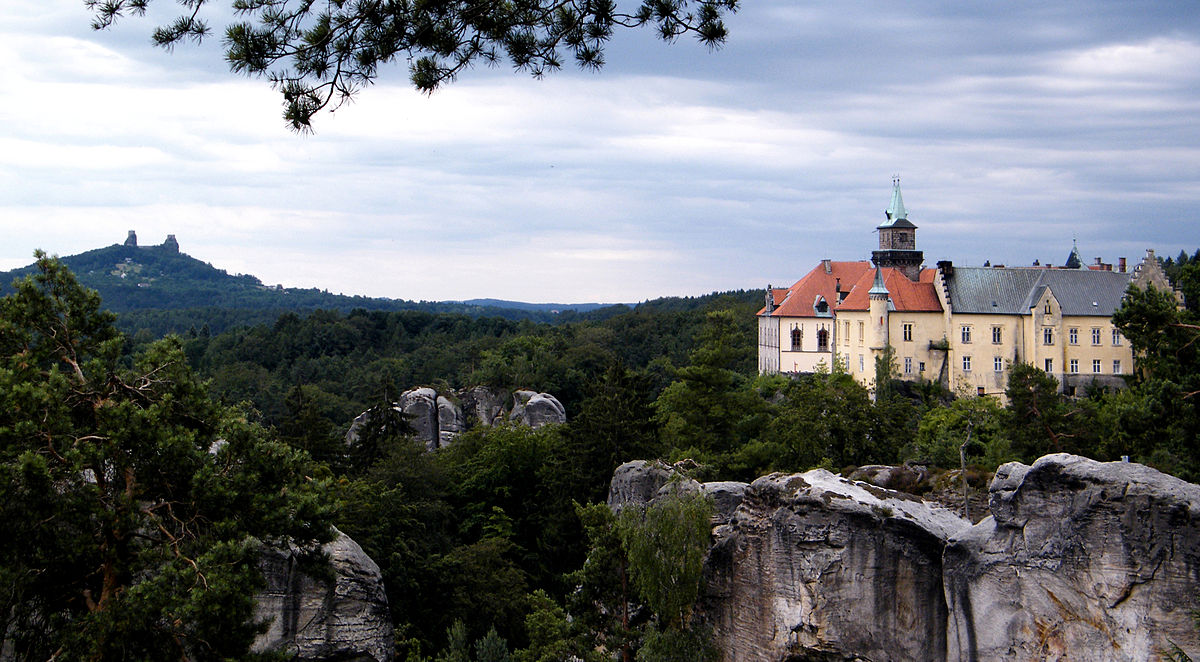 Hrubá Skála Chateau and Trosky
Castles and Magic Kingdom Wonders
Český Ráj is a place of rare beauty, a landscape worthy of exploring a lifetime, peppered with outstanding architectural structures, which integrate among the sandstone rocks in perfect harmony. The view of the ruins among the colors of the Fall is breathtaking, inspiring artists and poets alike. Words cannot do justice to what the eyes can take in  in a mere second. The Czech Republic's largest designated area of natural beauty covers about 182 km², and it is hard to pinpoint its boundaries. But consider Turnov, Jičín and Mnichovo Hradiště as rough delimitation points, and, as you start your journey around the Bohemian Paradise, you will explore some of the country's most scenic townships, quaint villages, hills and caves, beech and maple forests, 
meadows and river valleys.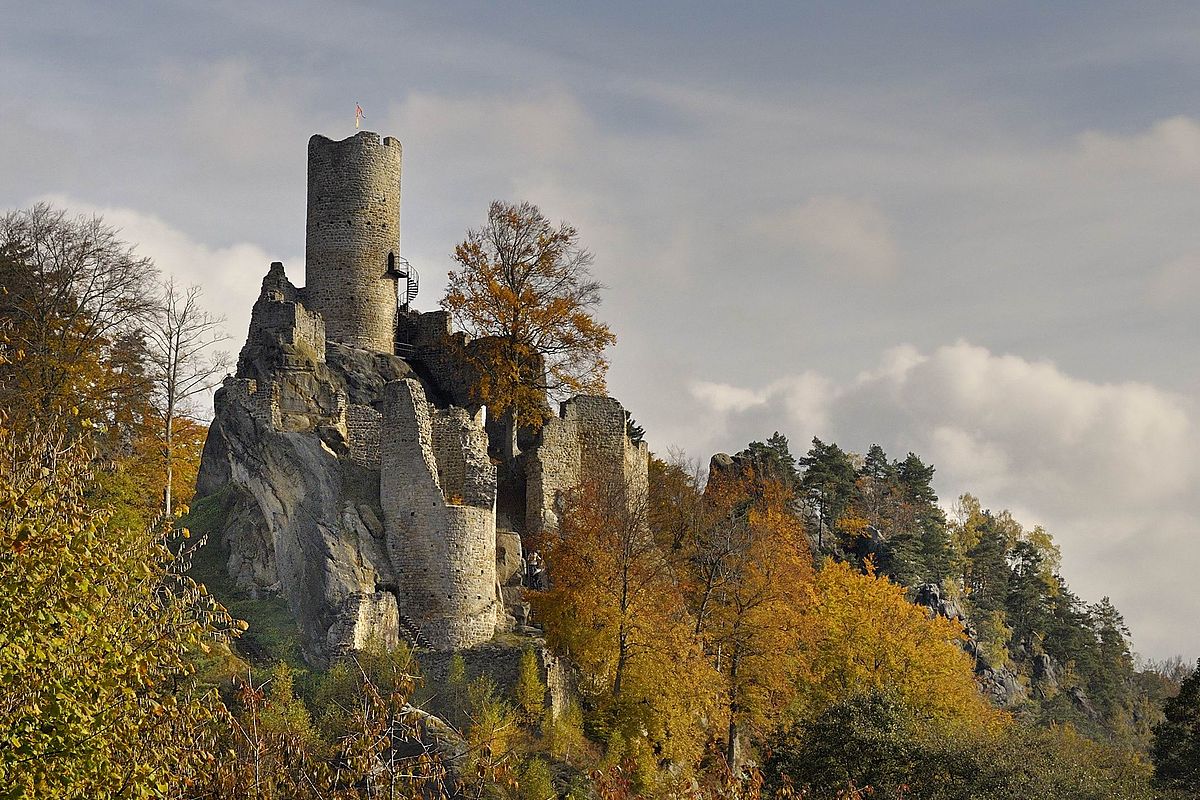 Frýdštejn castle ruin - by
NoPlayer
And then, the castles and chateaus of Český Ráj are the stuff of fairy-tales. They rise among the loveliest landscapes imaginable, standing high atop sandstone rocks, some with honey-hued rooftops, others with white, pristine walls, and undulating architectural accents. The impressive
Hrad Kost
is built on a spit between two brooks, at the intersection of three valleys - Plakánek, Prokop´s, and Černý Pond. It is one of the few privately-owned historic monuments, which can be visited by the public. Due to its beautiful architecture, and fortunate location, the castle is a favorite wedding venue in Český Ráj.
Mnichovo Hradiště
, a spectacular baroque estate, is another beautiful landmark of the Bohemian Paradise. Granted, this is not a solitary landmark, but it is interesting for the variety of cultural events it hosts, and for its museum. Better for leaf peeping would be the ruins of Rotštejn Castle, which grace the nature reserve Klokočské rock.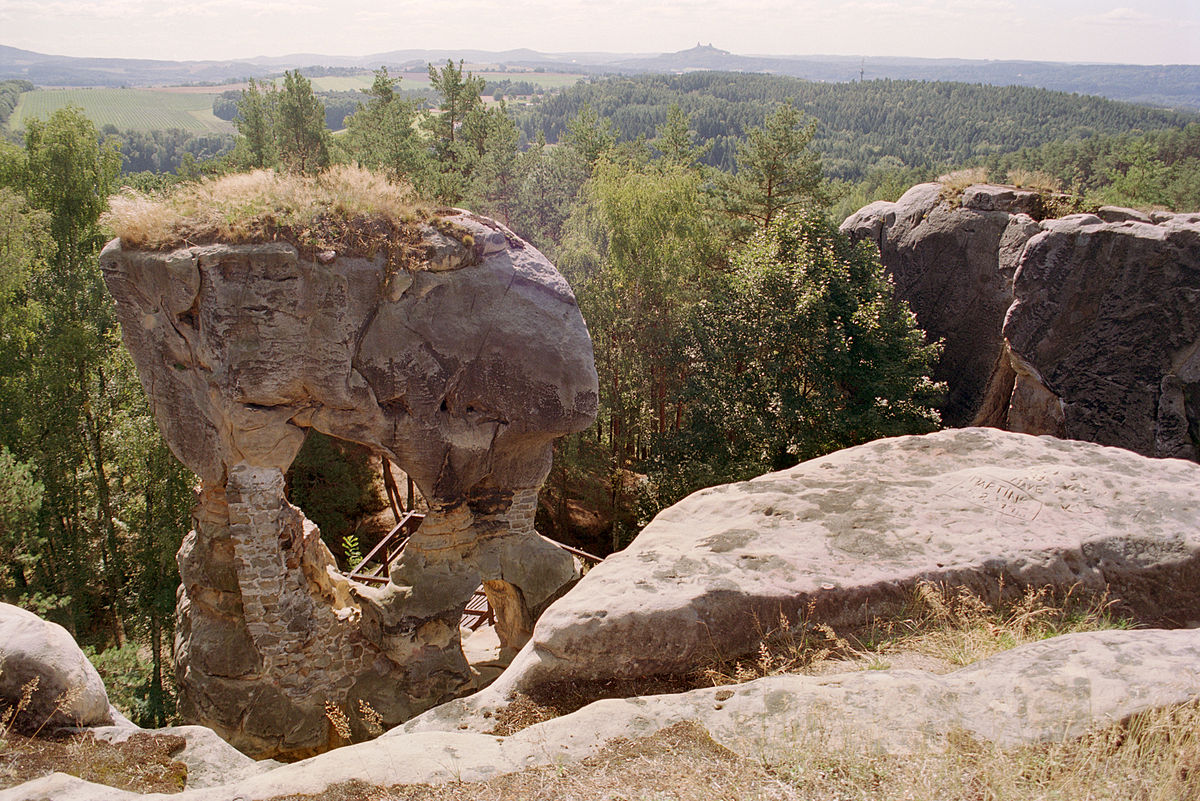 From the top of Rotštejn you can see the beautiful colors of the Klokočské Rocks, with leafy trees among sandstone rocks. Or, for even more impressive colors of Autumn, the Valdštejn Castle in Hruboskalsko near Turnov is a must. Surrounded by lush forestry, the cliff castle is visited by around 60,000 tourists every year. Just one hour walk from this castle you will find the Hrubá Skála rock town, at the end of the hike on the Golden Trail. Or hike up to the Hlavatice cliff lookout nearby, for breathtaking of Turnov, Kozákov, Ještěd, Bezděz, Ralsko and the hills of the Central Czech Highlands.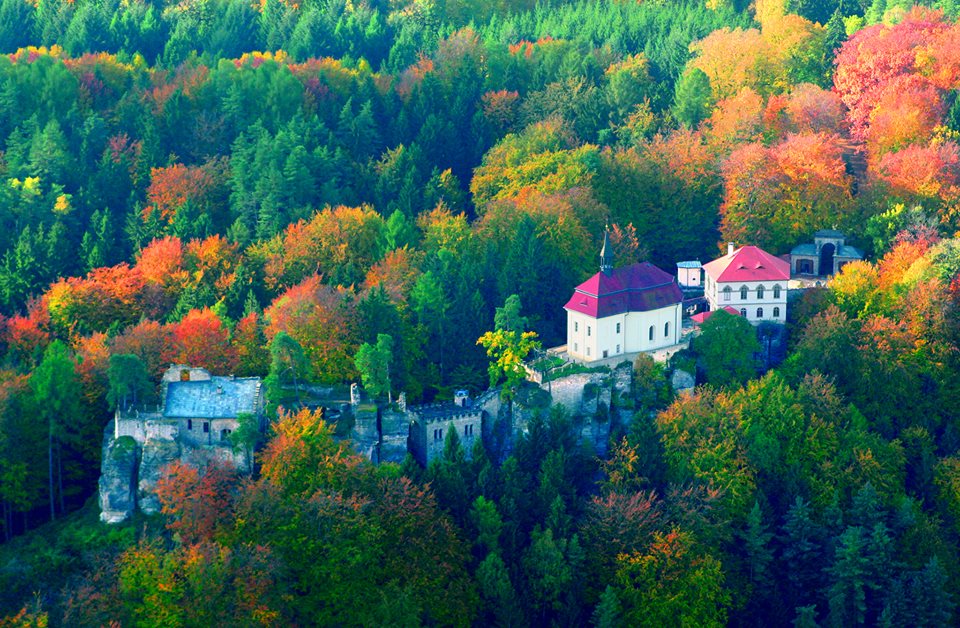 These are just some of the wonders of the Bohemian Paradise, a favorite destination for cycling, as the area is covered by a dense network of marked bike trails, which can be also traveled on skis during winter. Most trails are easy to hike, and suitable for travelers of all ages. They are clearly marked, in different colors, and usually short. For even more adventures in the area, consider canoeing on the Jizera River. Other activities include rock climbing, horseback riding, paragliding and hot air balloon rides.
Mihaela Lica-Butler is travel writer and travel public relations consultant by profession, lover of cultures and cuisine. She has built a fun career while chiming in on many topics, from relating the trials and tribulations of the people of Kosovo, to experiencing, first hand, the heroics of the Romanian soldiers serving for the UN. But she thrives in conveying her love for travel and places in written word, and she is happy to be a constant contributor for some of the world's best travel sites.