5 Beer Spas to Soak in Beer in Prague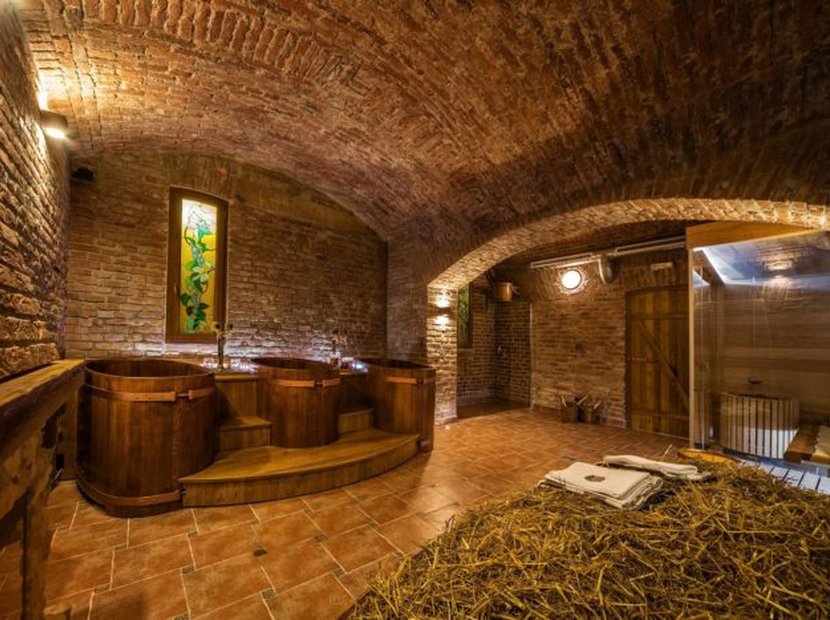 Beer spas are a trend in Eastern Europe now and Prague has several venues where you can see why they gain momentum. The beer spa culture in the Czech Republic was pioneered by the Chodovar Brewery, a family business located in Chodová Planá. It's worth the two-hour drive from Prague to Chodová Planá to visit the brewery, but there are also several newer spas in the Czech capital to satisfy your curiosity. Without further ado, here are the best beer spas in Prague:
Beer Spa and Spa Beerland®
Beer Spa and Spa Beerland® have been recently
praised by UK newspaper The Sun
as "the ultimate stag do activity." But long before this stellar media feature, this beer spa on Žitná has attracted many beer enthusiasts and spa-goers. It offers an amazing spa experience, with unlimited consumption of dark and light Krušovice® beer, relaxation on a wheat straw bed by a warm fireplace, hop sauna and bathing in beer. The same company has the
beer spa on Rybna
, which offers bathing in whirlpool royal oak tubs filled with the natural extracts used to brew Czech Krušovice® beer - selected varieties of hops, brewer's yeast and malt, among other beer spa services. You can
follow them on Facebook
to see what's new and for other perks.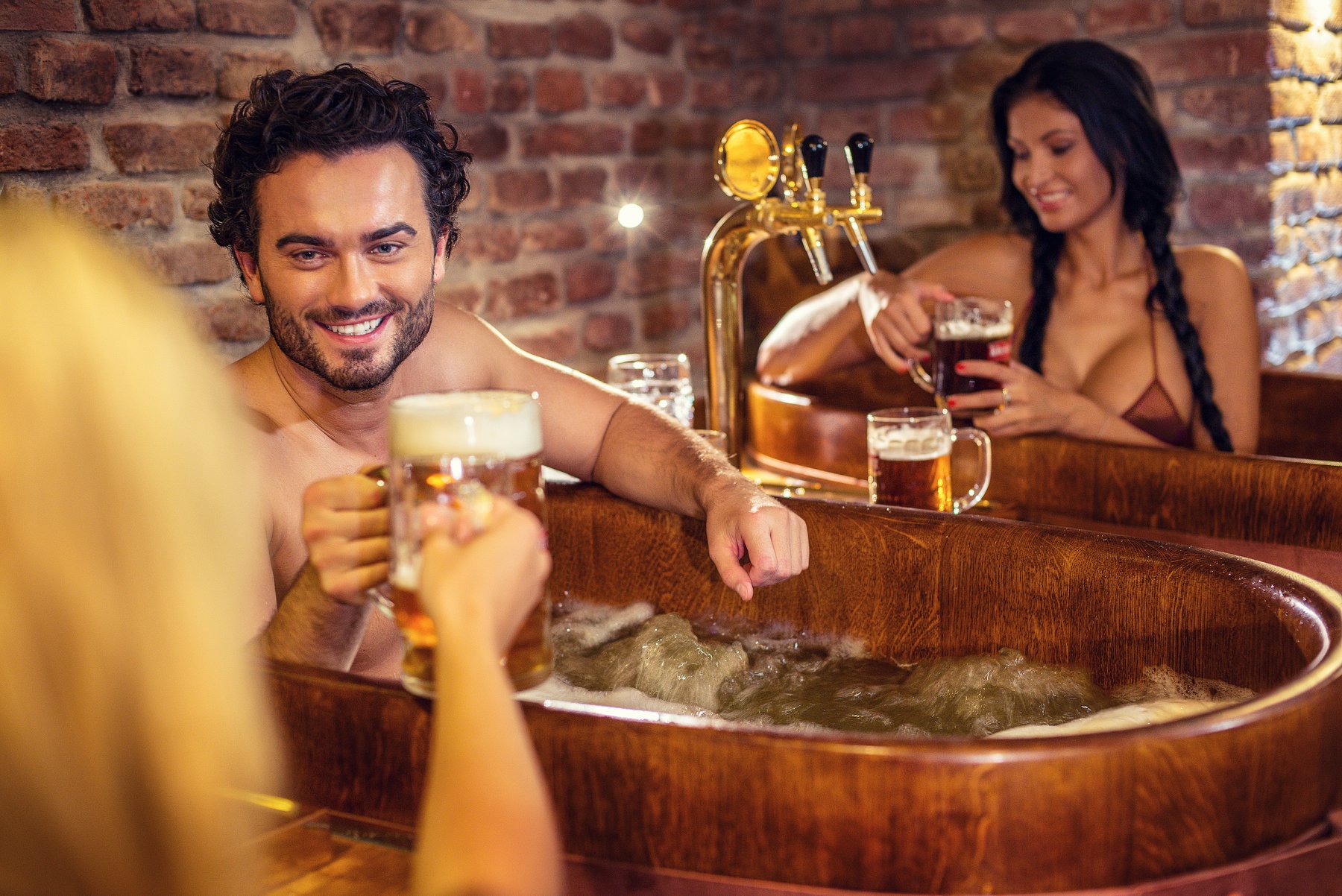 Beer Spa and Spa Beerland®
Beer Spa Beerland - Pivní Lázně Karlovy Vary
Beer Spa Beerland - Pivní Lázně Karlovy Vary is owned by the same people behind the Beer Spa and Spa Beerland®, therefore they offer similar beer spa services, as well as unlimited consumption of dark and light Krušovice® beer. Here, you can reserve the entire beer spa room for your party, relax in handmade oak tubs filled with beer, and rest on wheat straw beds. They also have a shop with a large selection of skin-care products based on beer.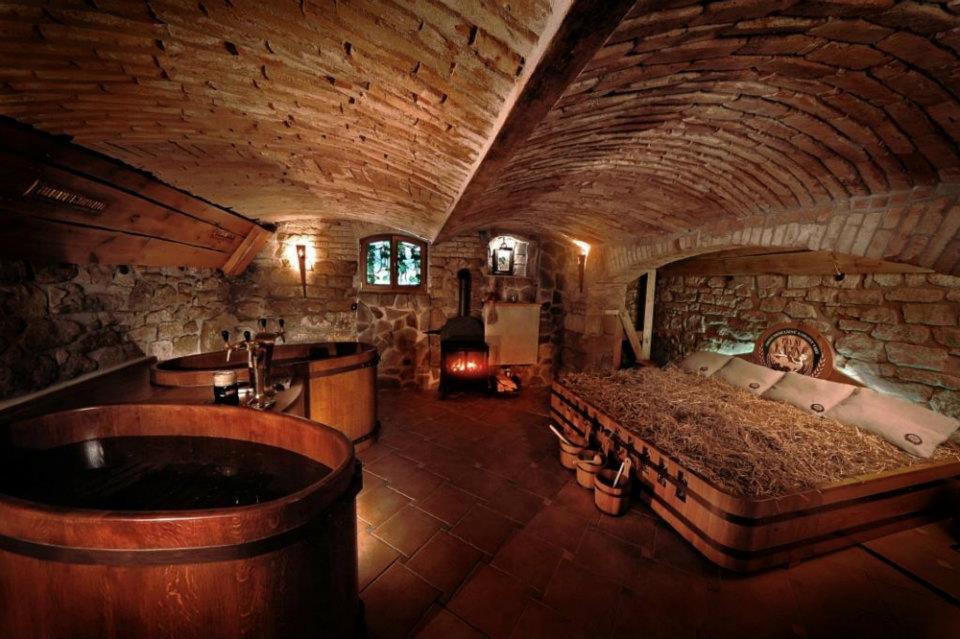 Beer Spa Beerland - Pivní Lázně Karlovy Vary
Purkmistr Beer Spa
The
Purkmistr Spa
opened in 2012 in the Purkmistr cellars of the Beer Yard Pilsen. They offer more than beer baths and beer spa treatments. You can either bathe in Purkmistr 12° lager or choose another soothing treatment:
peat bath to release muscle and joint tension
soothing chocolate-oil bath to boost microcirculation and lightening of the skin
hop bath with detoxifying effects
lavender bath to relax after a stressful day
Each bath treatment is followed by a dry body wrap.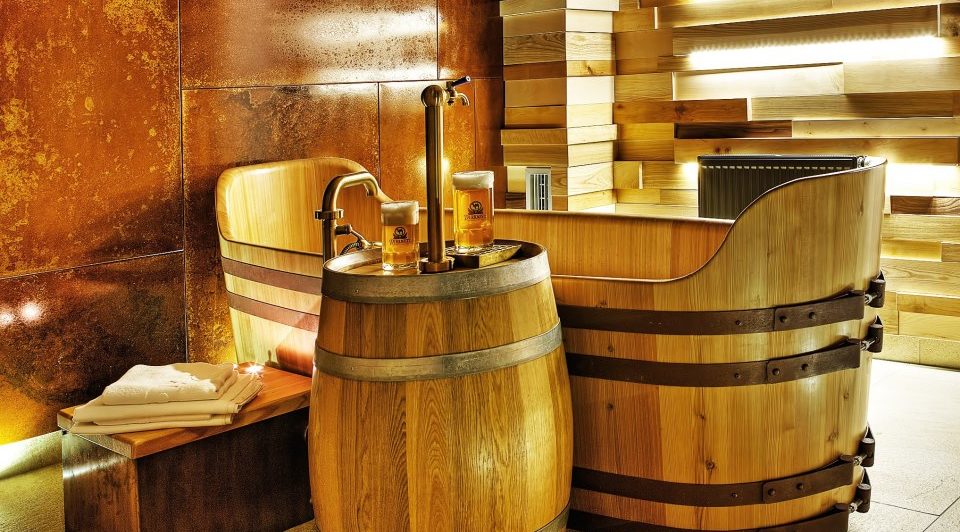 Purkmistr Beer Spa
Beer Spa Bernard
Beer Spa Bernard
is ideally located in the center of Prague. They offer the usual beer bath experience, plus a beautiful souvenir to remind you of your beer spa experience: an original bottle of Beer Bernard® with the historical seal and certificate of completion. In addition, they have a salt cave with halotherapy if you want to try something new. Check out their website, as they have three different venues in Prague.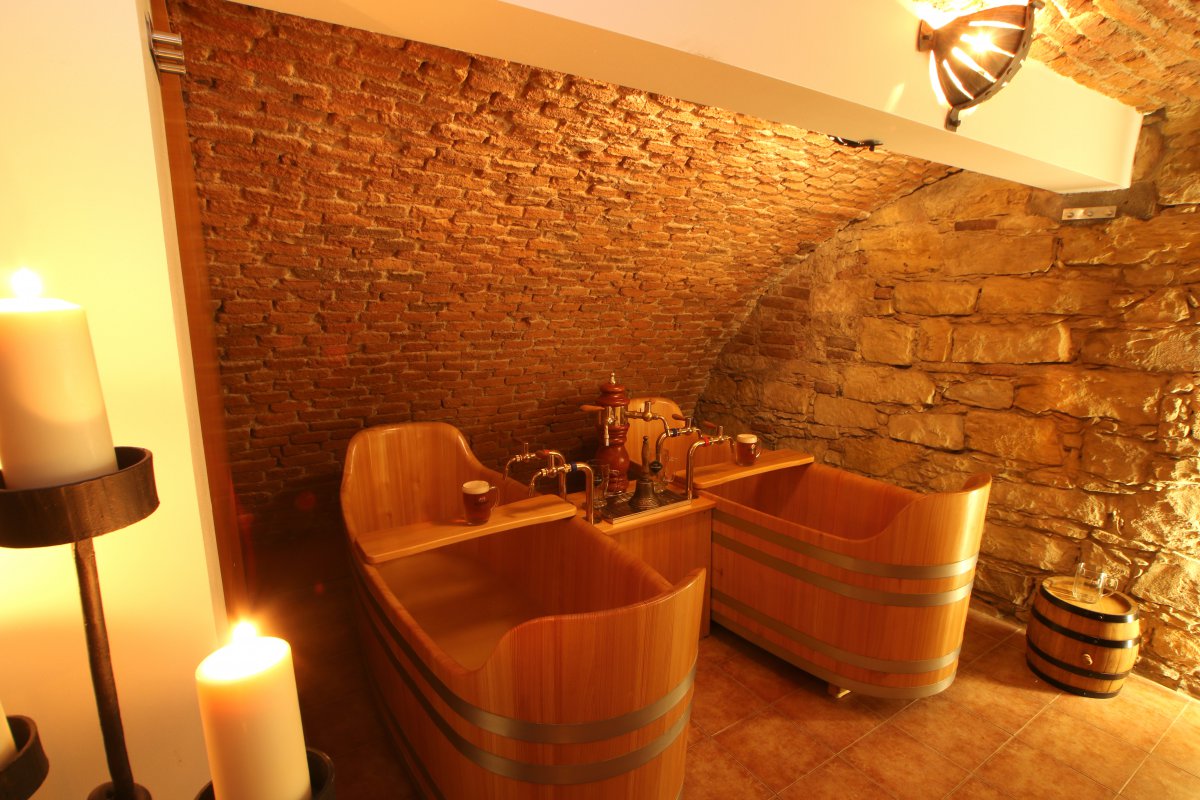 Beer Spa Bernard
Spa Novosad & Son at Glassworks Harrachov
The
Spa Novosad & Son
at Glassworks Harrachov offers beer baths and massages. Unlike other spas, they do not provide unlimited beer for consumption during the therapy, but you can enjoy a complimentary glass. They have packages for couples too. Not recommended for groups. You can also visit the glass factory to see the glassblowers at work and buy luxurious crystal gifts. This is the oldest still-working glass factory in Bohemia.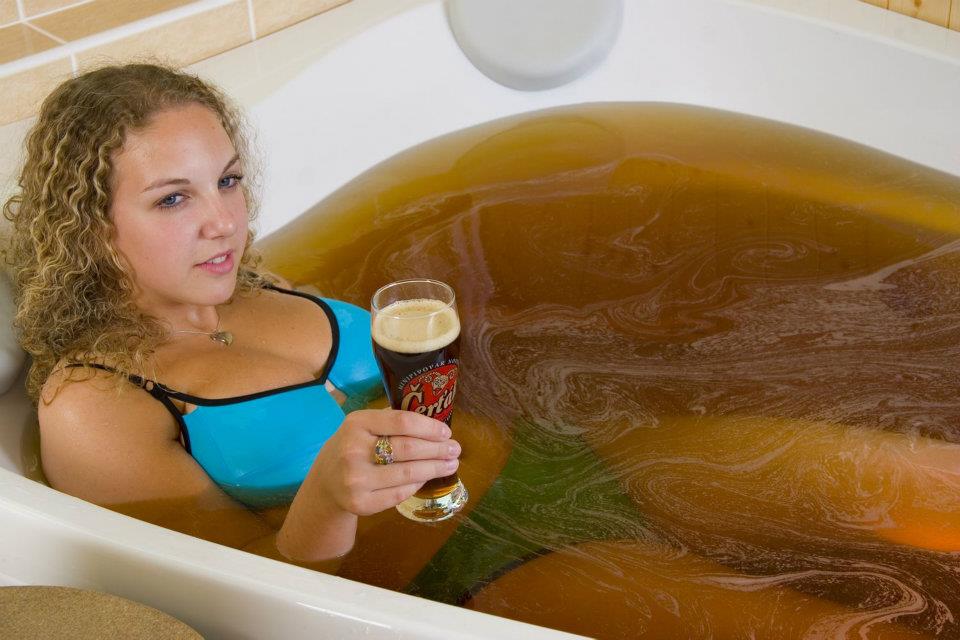 Spa Novosad & Son at Glassworks Harrachov These five beer spas in Prague are great if you want an alternative to traditional wellness therapies. And they are not just an oddity favored exclusively by beer lovers. In fact, the health benefits of soaking in beer are appreciated since the Middle Ages. Beer baths improve your skin, detoxify and stimulate the circulatory system. Researchers from the University of Idaho have also found that beer hops can also be used to
fight against cancer and inflammatory diseases
. Sure, there are always pros and cons to each wellness therapy, so ask your doctor before opting for a beer spa. For instance, beer baths are not recommended for pregnant women or people suffering from heart disease.
Mihaela Lica-Butler is travel writer and travel public relations consultant by profession, lover of cultures and cuisine. She has built a fun career while chiming in on many topics, from relating the trials and tribulations of the people of Kosovo, to experiencing, first hand, the heroics of the Romanian soldiers serving for the UN. But she thrives in conveying her love for travel and places in written word, and she is happy to be a constant contributor for some of the world's best travel sites.