Beach Fun in Bratislava: Magio Pláž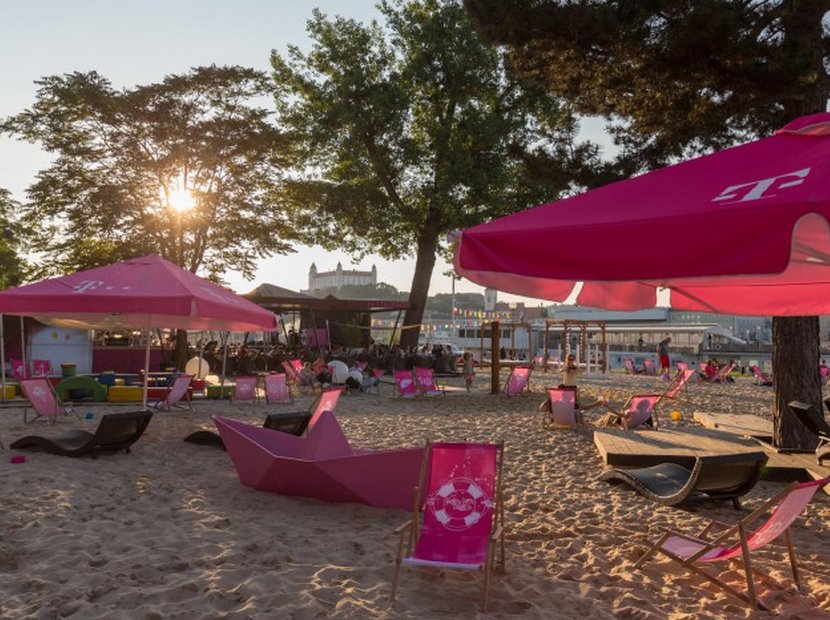 Can you have fun under the sun in Bratislava? The city has its own special addresses for beach fun, with
Magio Pláž
among the most popular. This is a destination for all ages, occupying Petržalka side of the Danube bank. It is an artificially made beach, with no swimming areas, but enough conditions to make a day out memorable for the entire family. Plus, they have a small pool by the main bar - feel free to cool down there. Not far from the bar, the beach stretches with several features designed for your relaxation, including large size canopy beds, with comfy mattresses and cushions, and mosquito nets to protect you against undesired insects while you lay down with a drink, listening to music, and sipping refreshing cocktails.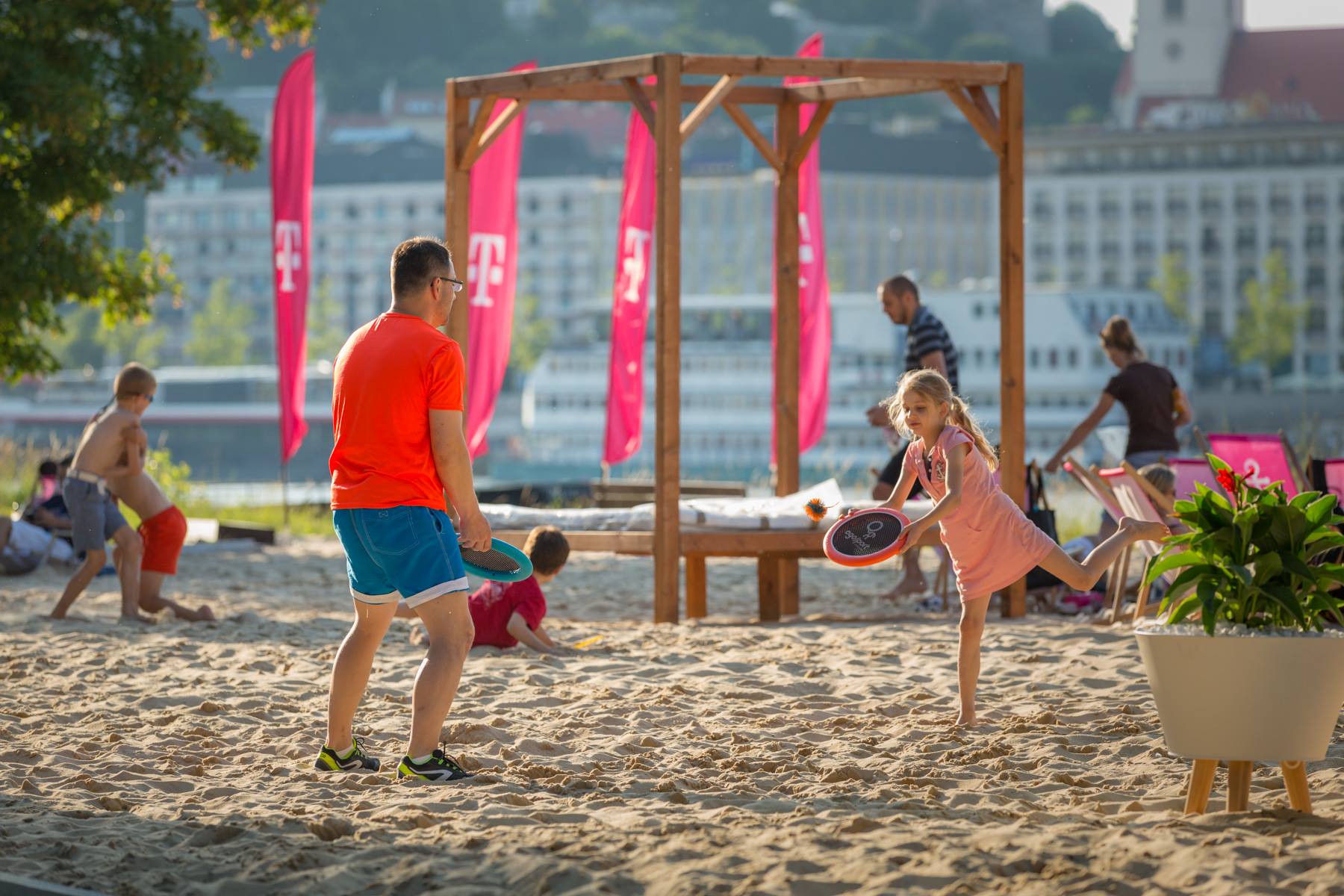 Children will enjoy afternoons filled with fun competitions, and playgrounds with fun activities. There are also contests for adults, as well as interesting movie screenings at the Bažant Kinematograf. Telekom SV, the sponsor of the beach, delivers free WiFi throughout the area, so you can always share selfies and special moments with your peers. Access to the beach is free of charge, and most of the cultural events - like screenings, fashion shows, concerts, and lectures, are free to attend too. You can also come if to read - they have a library - or to rent sports equipment. There's even a fresh fruit and veg market at the beach, plus many other interesting activities for the duration of the season. Walk by the shores of the Danube to find cruises and tours, and stay to catch the sunset for breathtaking views of the Bratislava Castle and the river. For swimming and even more beach fun activities, add Zlate Piesky resort on the outskirts of the city: a natural lake and summer resort, offering paddle boats for rent, sports facilities and cabins, mini-golf, and much more.
Mihaela Lica-Butler is travel writer and travel public relations consultant by profession, lover of cultures and cuisine. She has built a fun career while chiming in on many topics, from relating the trials and tribulations of the people of Kosovo, to experiencing, first hand, the heroics of the Romanian soldiers serving for the UN. But she thrives in conveying her love for travel and places in written word, and she is happy to be a constant contributor for some of the world's best travel sites.