Prague's Dětský Ostrov - A Charming Spot for Little Explorers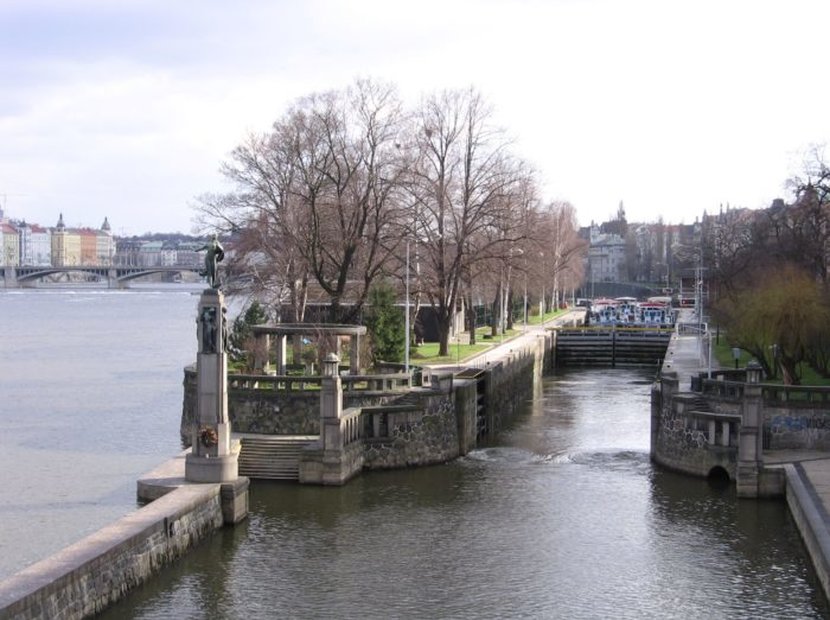 Pack some snacks and escape the heat of the summer to Prague's Dětský Ostrov - the Children's Island. This charming islet on the Vltava River is a safe destination for little explorer and is favoured by families to spend a few hours relaxing in nature while the children play safely.
Dětský Ostrov is close to Mamaison Riverside Hotel
Dětský Ostrov is less than ten minutes on foot from Mamaison Riverside Hotel and can be accessed via a segmented foot-bridge at Janáčkovo nábřeží. Although it is on the water, it is fenced in, so the little ones will be safe here.
A little history
Mentioned in documents as early as 1355, Dětský Ostrov changed hands and its name several times throughout history. It was known as Maltézský, Hykyšův, Funkovský, and even Židovský. With the construction of the Smíchov floodgates between 1913 and 1916, the island was artificially enlarged. The bridge connecting it to the mainland was built in 1933. In the 1960s, the island earned its current name and it became a public park.
Dětský Ostrov today
Massive floods damaged Dětský Ostrov in 2013 and its gates had to be closed for five years - giving authorities from Praha 5 enough time to rebuild the park and plan new attractions for the little ones. The project required around Kč 19 million. In 2018, on June 1st - the International Children's Day - the mayor of Prague Adriana Krnáčová and Prague 5 mayor Pavel Richter cut the opening ribbon in front of hundreds of little happy faces. Today, Dětský Ostrov welcomes children with age-appropriate playgrounds and attractions - some permanent and other removable. For example, there are swings and slides, a water mushroom, a carousel, and sandpits, but also inflatable bouncy structures. In fact, Dětský Ostrov now has something for all ages - even swings for the grownups. On a separate side of the island, there are spaces for more active nature lovers: tennis court, a football field with artificial turf, volleyball and basketball courts, pétanque, and skating park. On the island, you will also find an allegoric sculpture of the Vltava River with four female reliefs symbolizing the tributaries Otava, Lužnice, Sázava, and Berounka - work of sculptor Josef Pekárek (1916). A ceremonial opening of the boating season takes place in front of this statue every year.
Notes
The park opens at 10:00 a.m. daily.
No dogs allowed.
Bring a change of clothes for the little ones. If they play around the mushroom and the fountain they'll get wet. You might too if you join them.
There are restrooms, but you have to pay a small cash fee - 5 CZK - and this is normal all over Prague.
There is a fountain with potable water, but do bring snacks there are no kiosks. There is, however, a restaurant if you are really hungry. MANU Risto & Lounge opens at lunch every day and closes at midnight. They serve Mediterranean fare and have an extensive menu
In conclusion, Dětský Ostrov is a destination for all ages and an attractive park for families with children vacationing at Mamaison Riverside Hotel and not only.
Mihaela Lica-Butler is travel writer and travel public relations consultant by profession, lover of cultures and cuisine. She has built a fun career while chiming in on many topics, from relating the trials and tribulations of the people of Kosovo, to experiencing, first hand, the heroics of the Romanian soldiers serving for the UN. But she thrives in conveying her love for travel and places in written word, and she is happy to be a constant contributor for some of the world's best travel sites.