Winter Wonderland in Budapest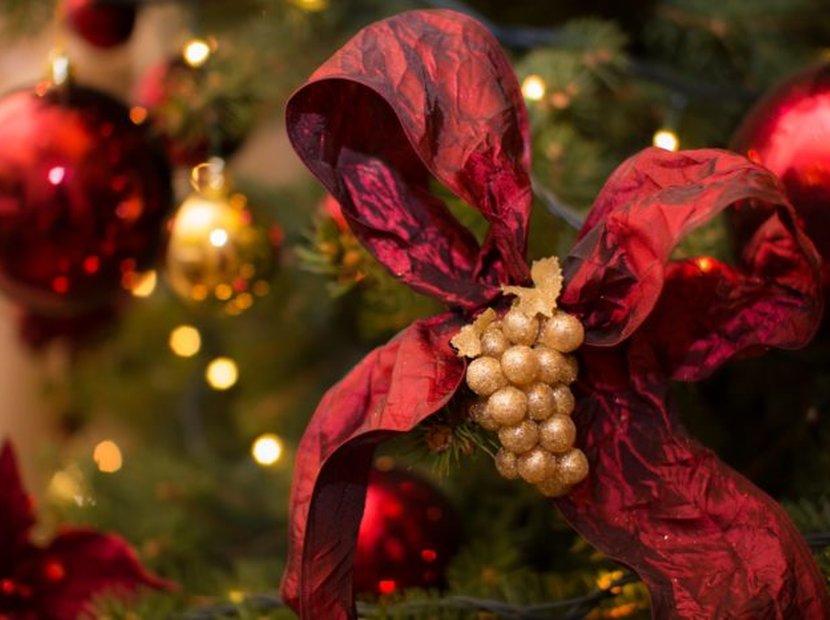 Winter can be a magical time in Budapest. From mid-November until early January, the city is dressed in Christmas lights and the locals embrace the spirit of the season with joy and enthusiasm. The Hungarian capital stays lively and active, with youth going clubbing, foodies discovering new gourmet hangouts, and spa-goers fighting the cold in one of the numerous spa baths that made Budapest legendary. Beyond visiting the
Christmas markets
, and riding the Christmas Tram decorated with Christmas lights rides on two lines: 2A along the Danube promenade and 19 from Batthyány tér to Kelenföldi Pályaudvar, here are some of the most interesting to see and do in Budapest this winter.
Irgalmasok Veli Bej
Irgalmasok Veli Bej is one of the lesser advertised baths of Budapest, and, although they have been featured by several prestigious travel guides, they are still considered the "secret" baths of the city. Indeed, considering that most tourists choose between the famous Rudas Baths, Széchenyi Baths, and Gellért Baths, visiting Irgalmasok Veli Bej may not be as "trendy." But it's worth it. A historic landmark, Veli Bej is also the largest Turkish bath in Budapest.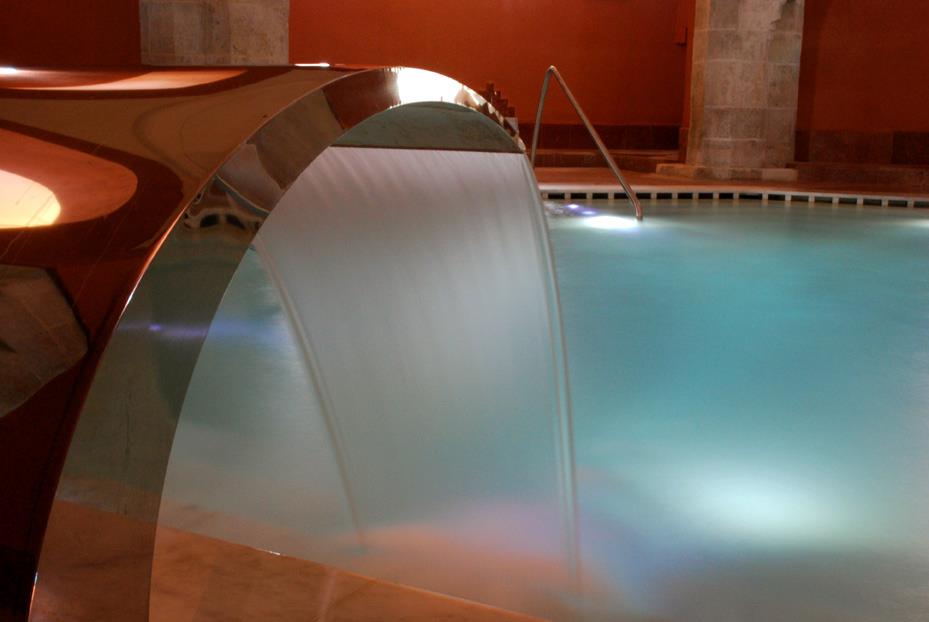 One of the most beautiful Turkish baths of the city, Veli Bej boasts five thermal pools, which can benefit people with a variety of disorders, including chronic arthritis and neuralgia. Guests may also enjoy two steam baths with various essential oils, massage showers, Finnish sauna, infrared sauna, jacuzzi, and a swimming pool. The spa is also used for a variety of cultural events, conferences, dance, and entertainment.
Join the annual New Wine and Cheese Festival
The beloved tourist landmark known as Vajdahunyad Castle remains open in winter, offering visitors plenty to see and do. The permanent exhibition in the castle features the thematic collections of the Hungarian Agricultural Museum, but there are also visiting exhibitions with other interesting topics that crown the seasonal offer. Plus, you shouldn't miss the annual New Wine and Cheese Festival, which takes place at the end of November. Visitors will enjoy a variety of wines produced by professional winemakers, indoor and outdoor activities, homemade cheeses from the countryside, a wine fair, a New Wine contest that will choose the best Hungarian wines of the year, and the procession of the Hungarian Wine Order members, among other events.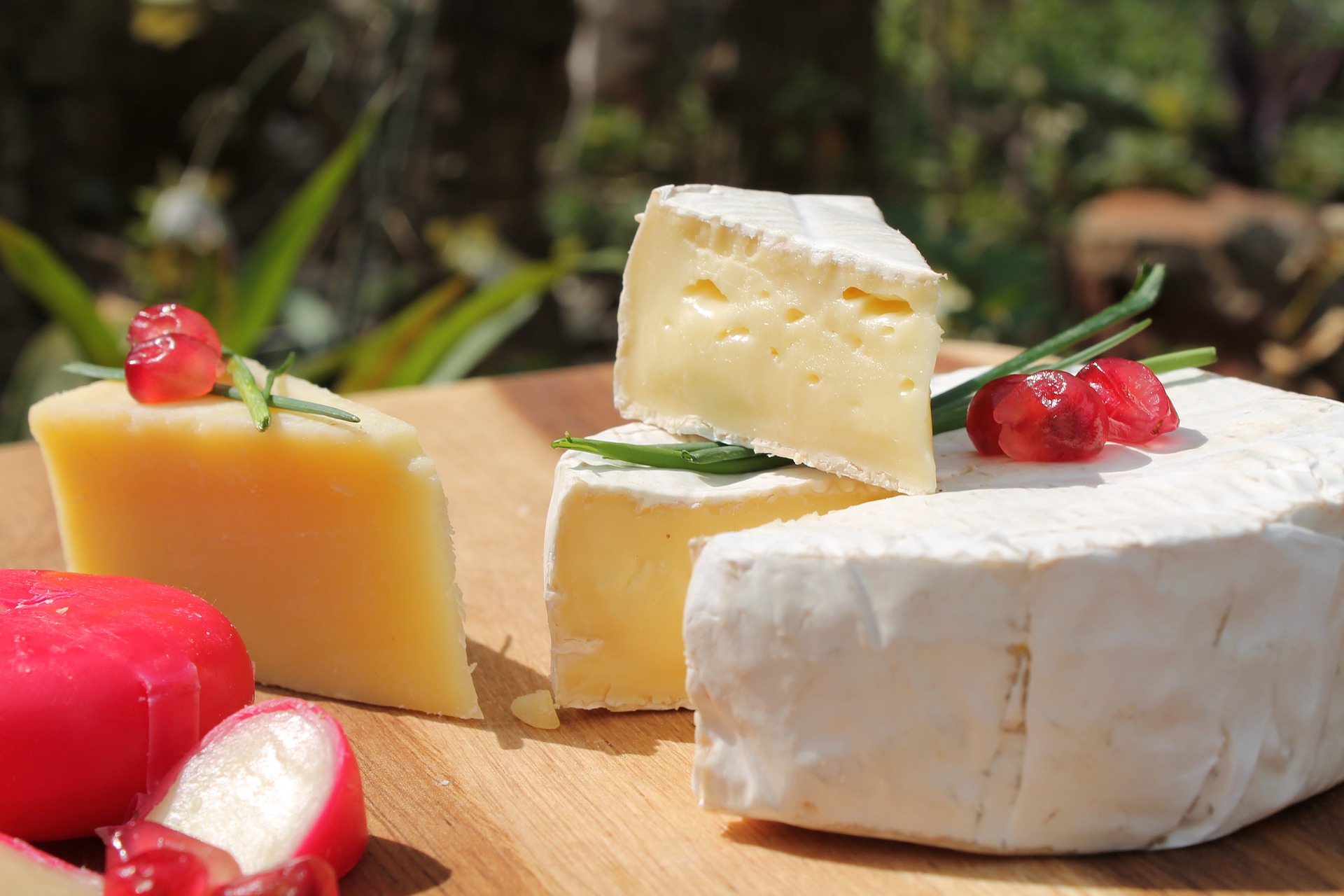 At the New Wine & Cheese Festival in Vajdahunyad Castle don't forget to taste the famous Furmint wines.
Welcome 2018 from a cruise on the Danube
New Year is the season's liveliest celebration, with many parties all over the city. For a spectacular, fun-filled step into 2018, book a cruise on the Danube. There are several choices, ranging from classy gourmet dining to booze parties, boogie and swing, and much more.
This website
lists cruises, boat parties, and other events that guarantee a New Year party to remember.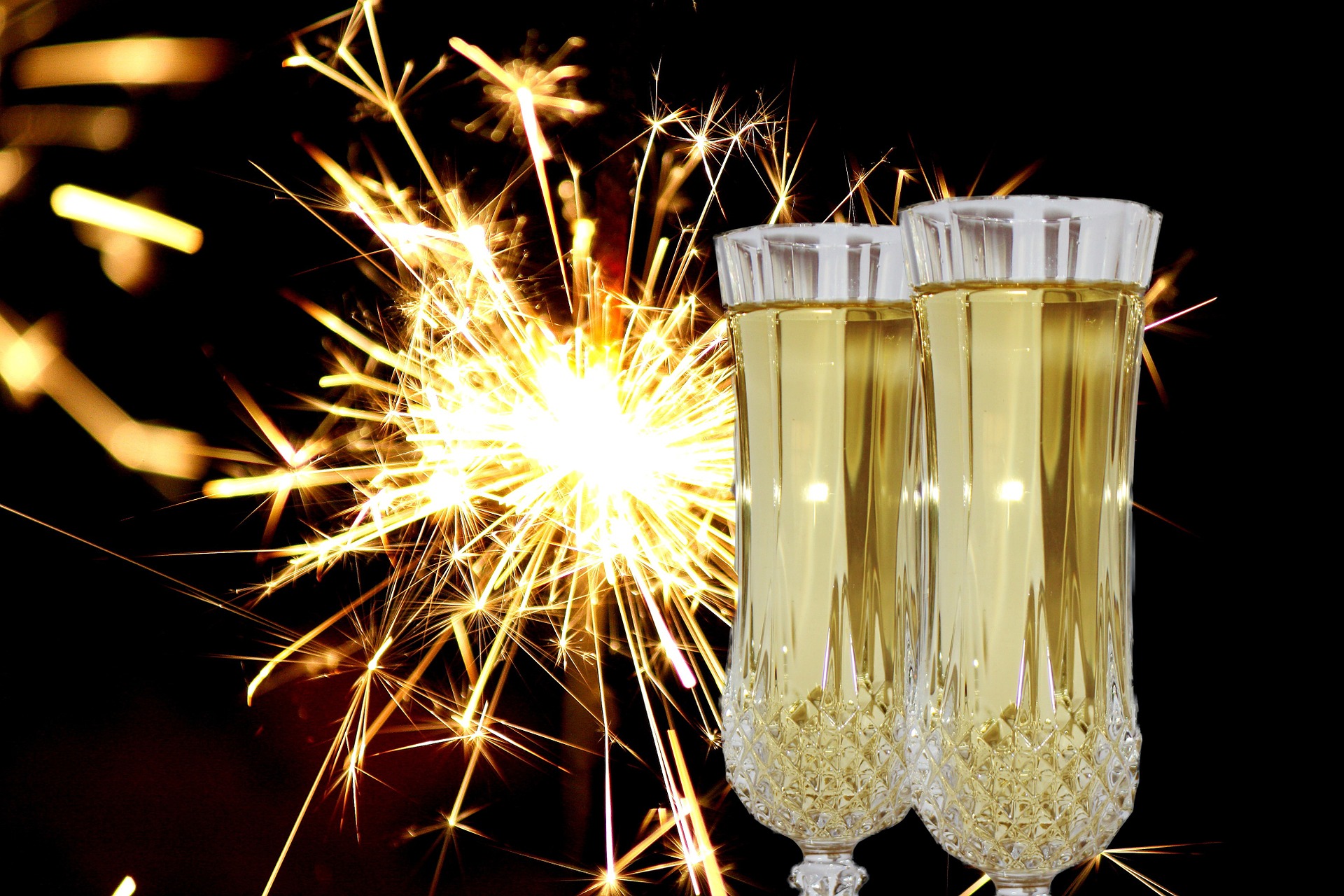 Go ice skating at Városliget
The
City Park Ice Rink
in Budapest is the main meeting point for locals and tourists alike in winter. The venue is open from November 20, 2017, until February 26, 2018. This year's ice skating program includes ice skating lessons for children and adults, skating lessons for school and kindergarten groups, and skate sharpening workshops. They will also offer skate rentals in the future.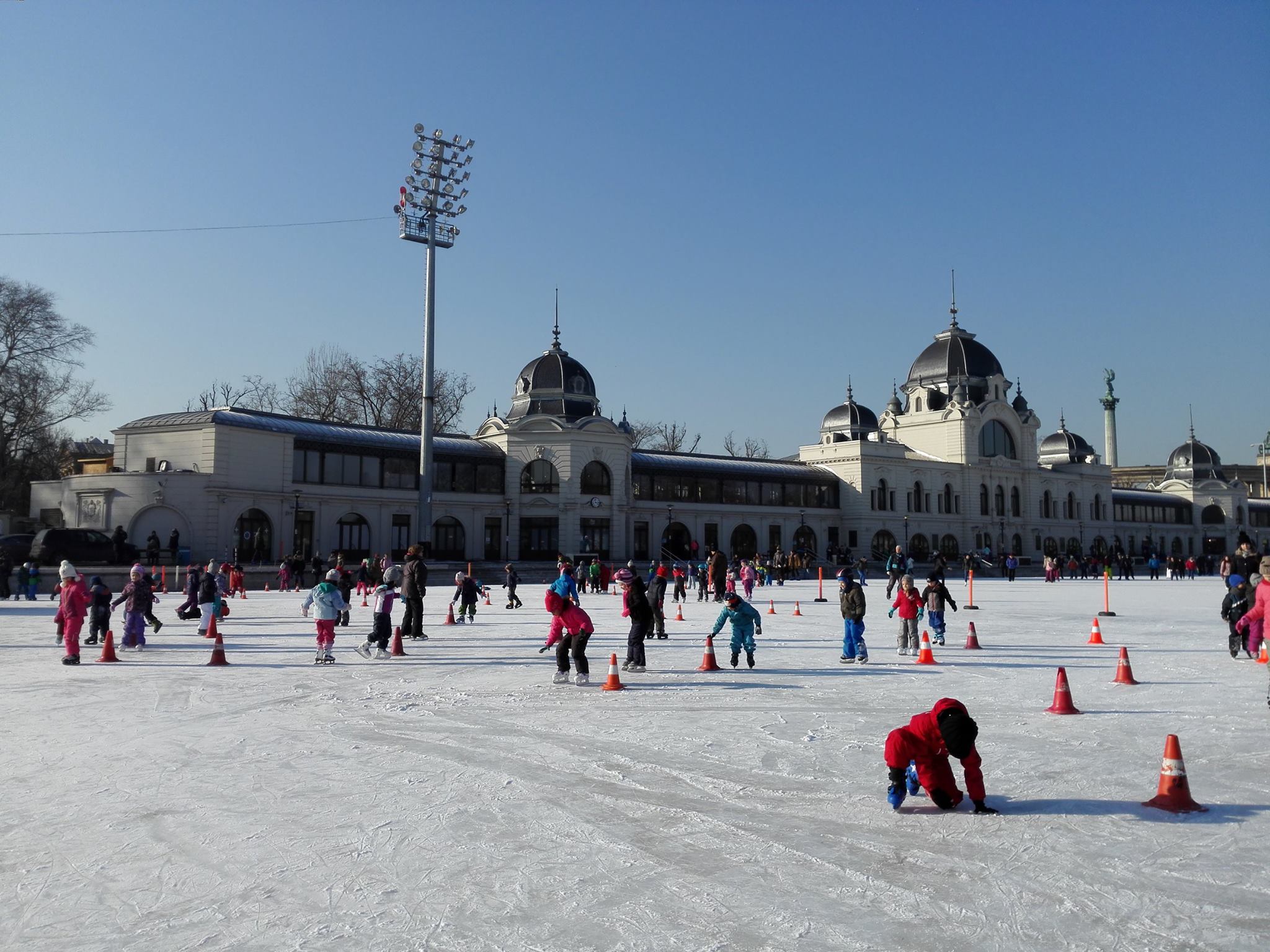 You can book tickets online for ice skating at the City Park, on the venue's official website.
Eat delicious kürtőskalács
Kürtőskalács, the famous Hungarian chimney cakes, are a favorite treat on cold winter days. You will find many stalls selling the delicious dessert in the streets so you can still enjoy them even if you missed the festival in
October
. Cakes are cooked to order and you can choose your favorite toppings.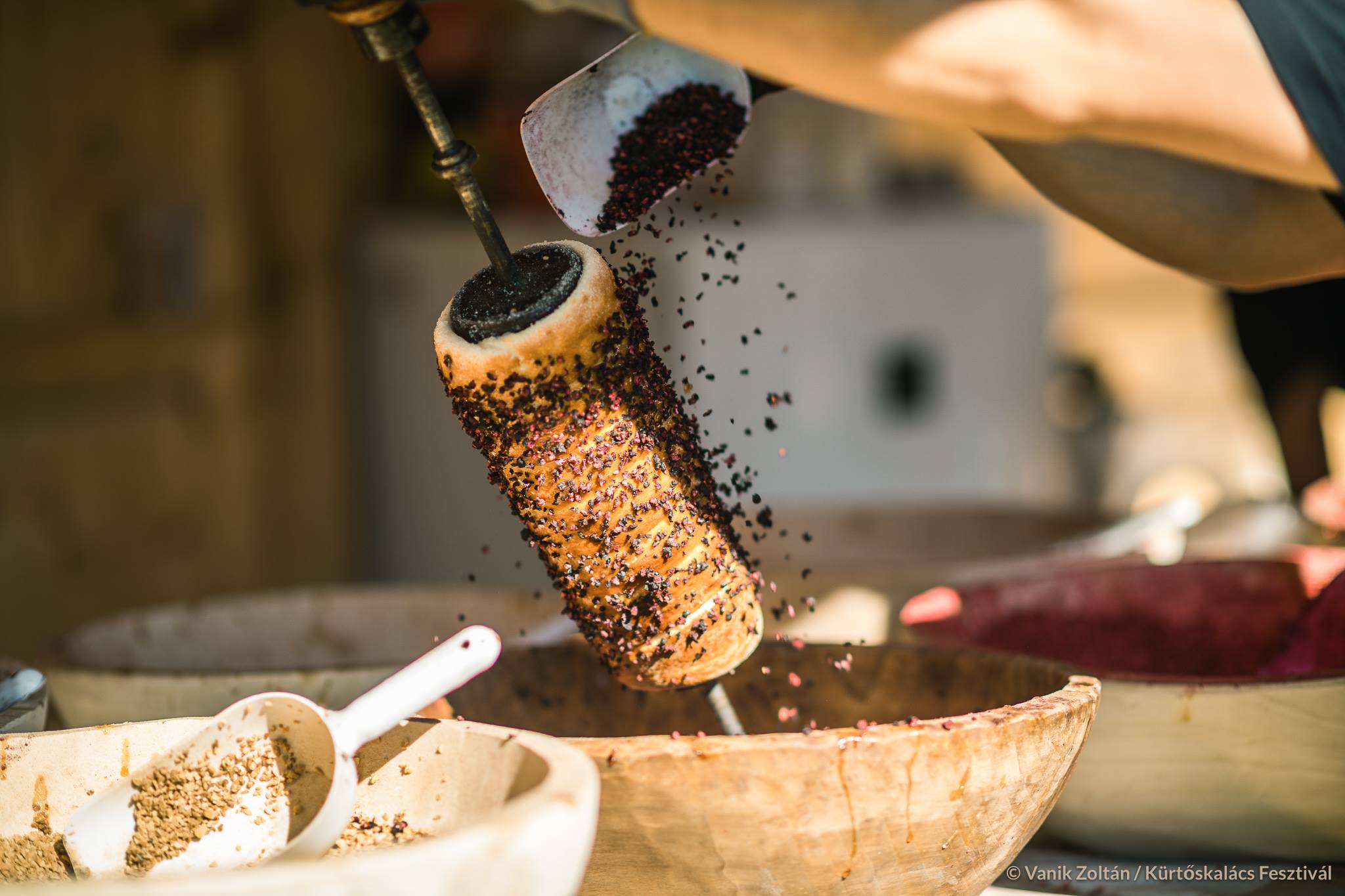 You can still enjoy warm chimney cakes in Budapest even if you missed the Kürtőskalács Fesztivál in October.
Where to eat the best chimney cakes in Budapest?
The following venues are quite popular with the locals.
Molnár's Kürtőskalács (Váci u. 31) is the definitive crowd pleaser. The cafe serves traditional Kürtőskalács, Molinari coffee, and Italian ice cream. They are open daily from 9:00 to 22:00.
Körösfői Kürtőskalács is just a kiosk on Szent György tér 2 but it is popular and you will often see the locals queuing up to get their fix of chimney cakes. Their selection of toppings is, however, poor: chocolate, nuts, coconuts, cinnamon, and vanilla. Still, worth the wait. All Kürtőskalács are made to order here too.
Vitéz Kürtős have two permanent bakehouses at the Budapest Zoological and Botanical Garden and at the Budapest - Csillagvár Shopping Center ( Rákóczi street 36). They offer classical chimney cakes, but also flavors like vanilla, nuts, cinnamon, cocoa, coconut, and almond. They also sell homemade chocolate, baking kits, and baking accessories. You will also find their stalls at the Christmass Fair at Vörösmarty square, and at the Autumn Fair at Erzsébet square at Budapest Eye.
Töltött Kürtős (Erzsebet ter 13) is a kiosk too and they are known for their non-traditional approach: they fill their Kürtőskalács with Nutella, topped with ice cream and syrup. A decadent dessert, by all means.
Sure, Budapest is far more complex in the white season. You will have to explore it at your own pace to discover more than what travel guides reveal. Or ask your hotel concierge for recommendations. There are
two delightful Mamaison Hotels in Budapest
waiting to pamper you this winter season: Mamaison Hotel Andrassy and Mamaison Residence Izabella. So keep an eye on our blog,
Facebook page
, and
Instagram updates
, for other travel tips, places to see, special offers, and more.
Mihaela Lica-Butler is travel writer and travel public relations consultant by profession, lover of cultures and cuisine. She has built a fun career while chiming in on many topics, from relating the trials and tribulations of the people of Kosovo, to experiencing, first hand, the heroics of the Romanian soldiers serving for the UN. But she thrives in conveying her love for travel and places in written word, and she is happy to be a constant contributor for some of the world's best travel sites.