Winter Wonderland in Warsaw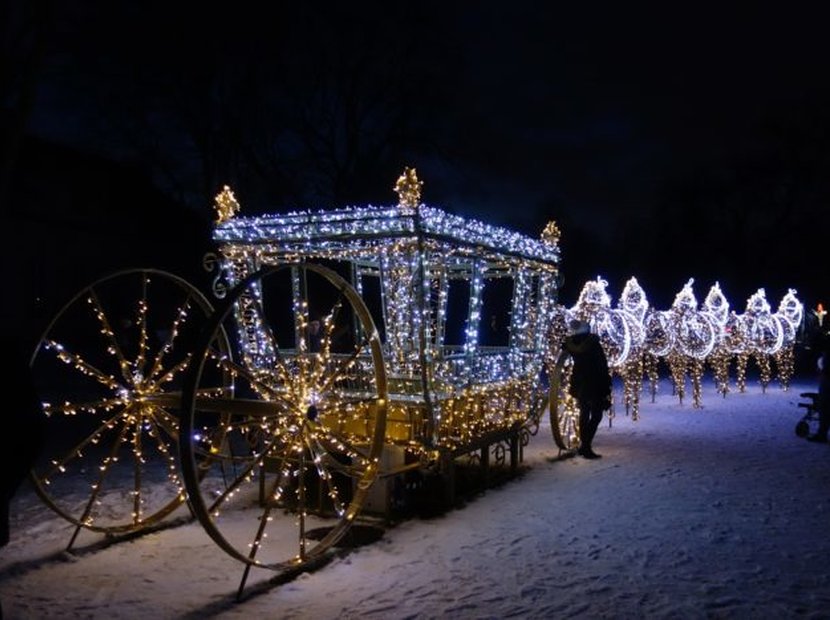 Winter Wonderland is our
special discount
for the season, but also a state of mind in Warsaw. If you visit the sprawling capital of Poland from December until the end of February 2018, you may think that there are fewer things to see and do than in the warmer months. But Warsaw will surprise you. Here are some of the most exciting things that will make your winter holiday in the Polish capital a fantastic experience. Of course, you can always stroll around the Old Town, which is beautifully illuminated in December in Christmas lights. There's also an ice rink in the Old Town Square. Another ice rink will be available during the winter at the "PGE Narodowy" stadium, the National Stadium Warsaw, with added attractions like a skate park, curling sheet, multi-lane slides, and all sorts of musical and sporting events. The
Figlowisko ice rink
will open too. The indoor ice rink stay open 24 hours a day, welcoming children of all ages, as well as adults.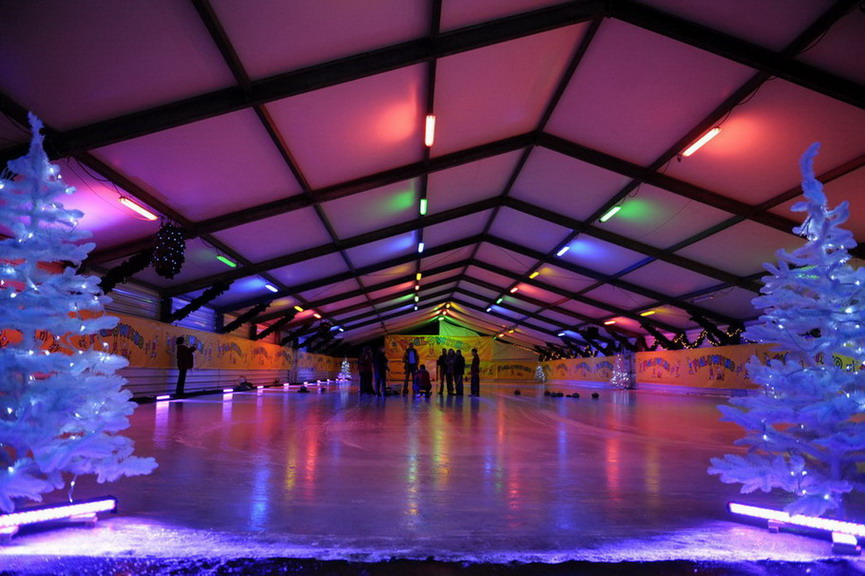 You can sip mulled wine at the Christmas market, visit a museum, go shopping and food tasting at Hala Koszyki, people watch at a cozy cafe. Yes, these things are pretty standard. You can also opt for one of the
top things to do with children
, as many of these attractions remain open in winter too. But what if you want more? Here are our suggestions.
Acro School Warszawa
For those interested in kitesurfing, snowboarding, wakeboarding, free-running, surfing, freeskiing, land kiting and skateboarding, look no further than
Acro School
, a new initiative designed exclusively for active people. But what truly sets AcroSchool apart is its Poweriser offer. Even if you have never jumped on Poweriser jumping stilts, you can enjoy the thrill, here, in safe conditions. Packages for all skill levels, children, and adults alike.
Go horseback riding at Stajnia Agmaja
Stajnia Agmaja are stables, offering recreational horseback riding, hippotherapy, a mini zoo, social bonfires, costume balls, gala events, and a lot more. This is an ideal place to spend a quality afternoon with your family, but can also be booked for longer horseback riding trips for groups.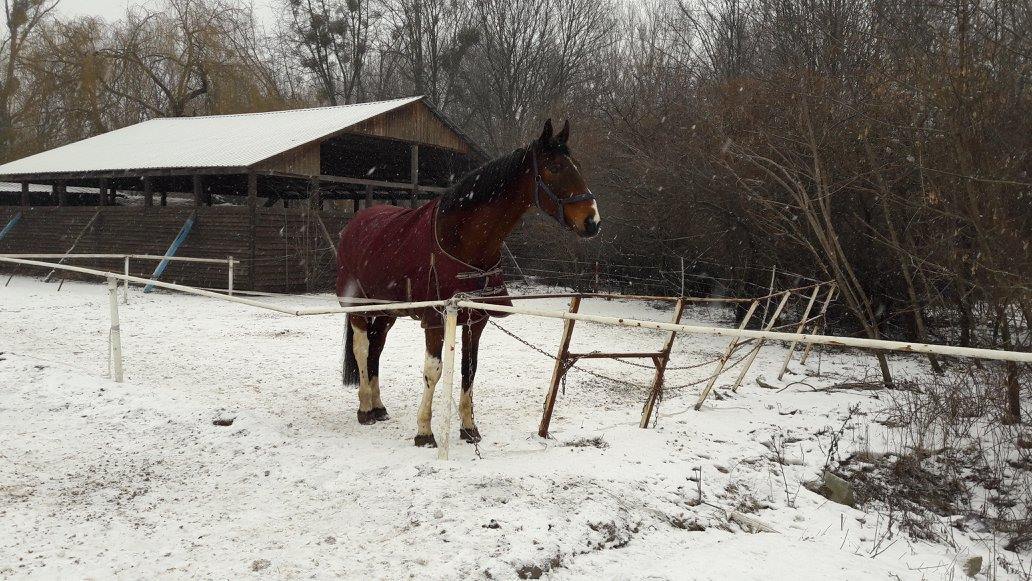 Stajnia Agmaja
Winter Wonderland in the magic garden at the Wilanów Palace
The King's magical garden at the Wilanów Palace is a fascinating winter wonderland too. The children will love the mysterious passageways glittering with thousands of Christmas lights. They will discover huge flowers, animals, and fairytale creatures in what becomes a giant outdoor playground designed by Santa Claus. The "
Royal Garden of Light
" is an elegant, sophisticated exhibition, directly referring to the Palace's architecture and history. Every element and detail of the exhibition refers to the iconographic sources, Jan III Sobieski's coat of arms and the Palace symbolism. The exhibition also features three-dimensional light and sound shows screened on the facade of the palace every weekend.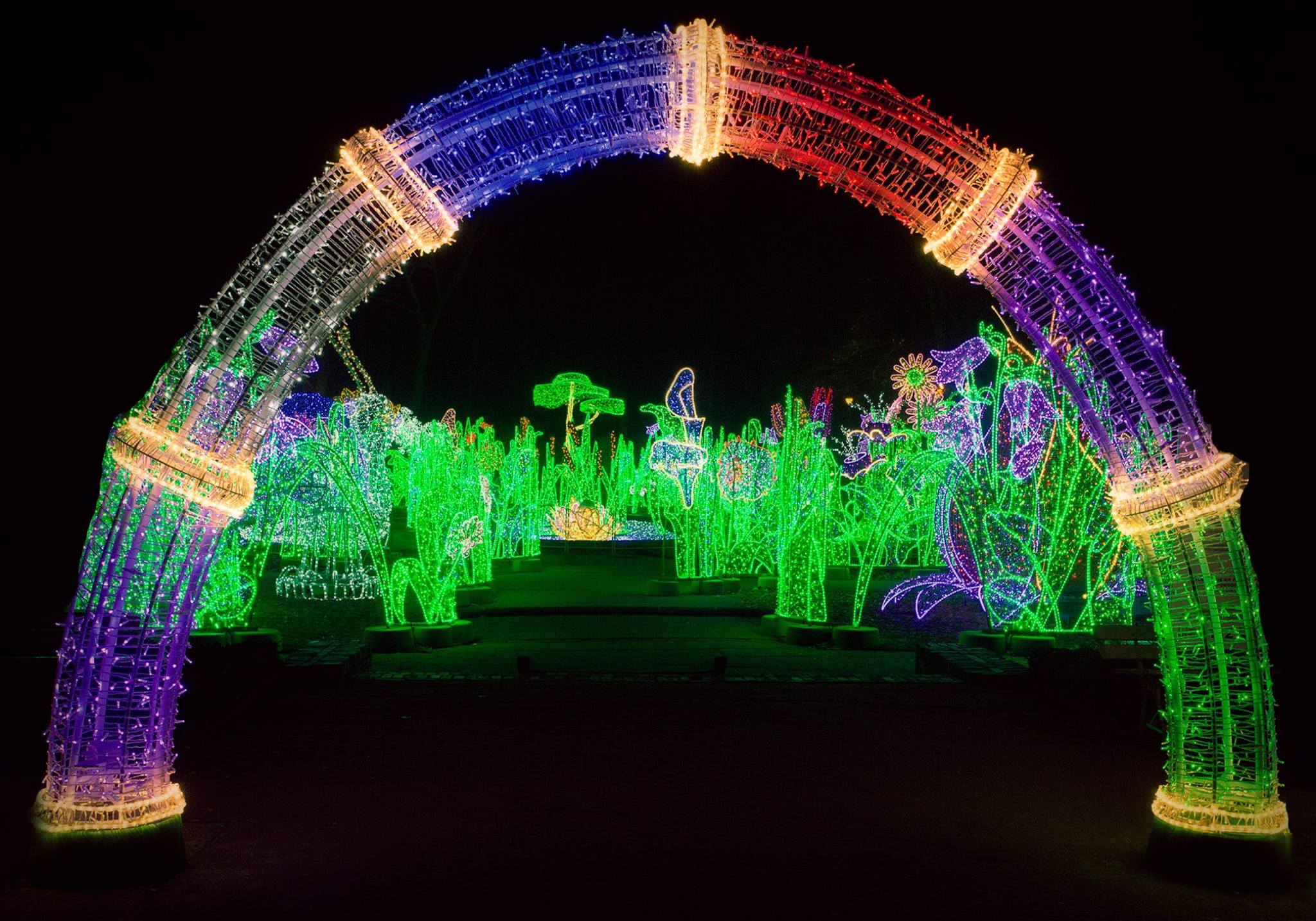 The magic garden at the Wilanów Palace is open until February 25, 2018, daily from 16:00 to 21:00 (Photo: Marcin Mastykarz via Muzeum Pałacu Króla Jana III w Wilanowie
on Facebook
Go Skiing in Park Szczęśliwice
Park Szczęśliwice
is just a short 20-minute drive from Warsaw and a top spot for the locals for all-year skiing and snowboarding because it boasts
Górka Szczęśliwicka
, an artificial hill perfect for the two sports. They also have offer skis and snowboards rentals, so there's no problem if you fail to bring along your gear. The slope has an area of 9,500m² covered with a Dendix mat, which, in the absence of, or low amounts of snow, can be covered by a snow cannon. A chairlift with a capacity of 1200 people per hour and a ski lift with a capacity of 700 people per hour serve the site.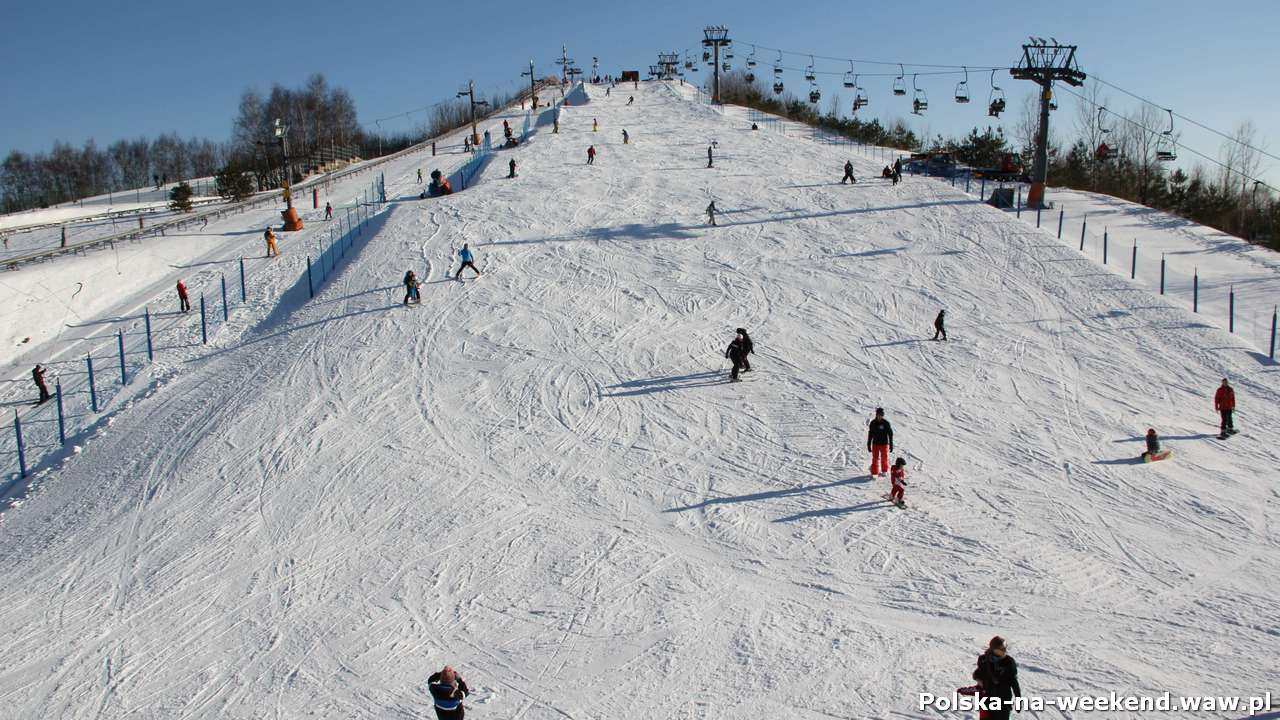 Górka Szczęśliwicka (Photo courtesy
Polska na Weekend
) Besides this famous spot, the hills of Królikarnia and Moczydło are favored for another beloved winter pastime: sledding.
Eat traditional Gołąbki
Gołąbki are cabbage rolls filled with minced pork or beef, chopped onions, and rice. They are the traditional food of the winter, served in most Polish restaurants as a simple, hearty, comfort-food that reminds of childhood and the food served in rural homes. One of the best restaurants to enjoy this specialty is
Gościniec - Polskie Pierogi
, which is also famous for its delicate fried dumplings and liver served on a hot cast-iron platter: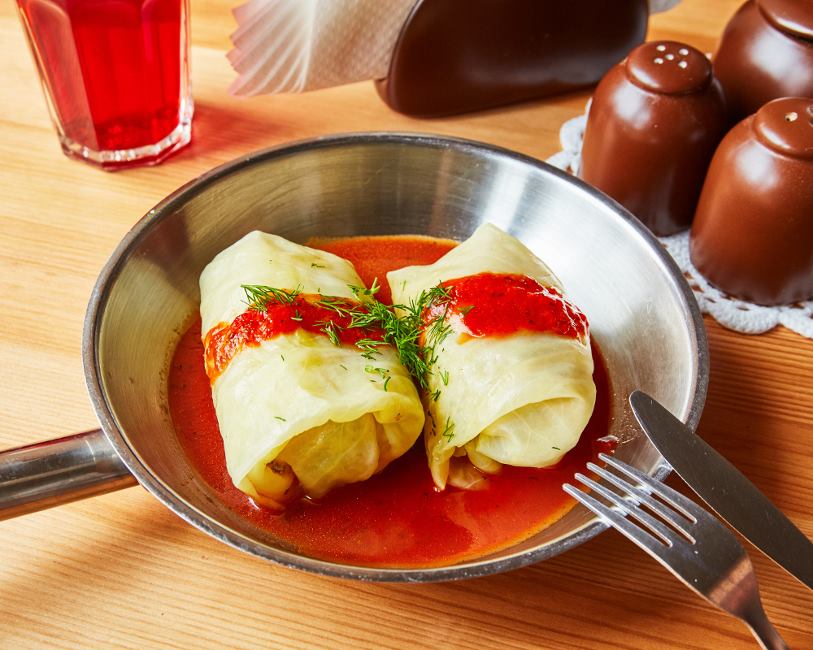 There are two Mamaison hotels to offer you a warm welcome this Christmas season in Warsaw: Mamaison Hotel Le Regina and Mamaison Residence Diana. Both participate in the Winter Wonderland
special promotion
, which gives you a 15–20 % discount on your accommodation, as well as attentive pampering upon your arrival. You can continue to follow us on Facebook for more tips and information on winter activities that make your holiday in Warsaw this season a memorable experience.
Mihaela Lica-Butler is travel writer and travel public relations consultant by profession, lover of cultures and cuisine. She has built a fun career while chiming in on many topics, from relating the trials and tribulations of the people of Kosovo, to experiencing, first hand, the heroics of the Romanian soldiers serving for the UN. But she thrives in conveying her love for travel and places in written word, and she is happy to be a constant contributor for some of the world's best travel sites.