Dining in Bratislava with Mamaison Residence Sulekova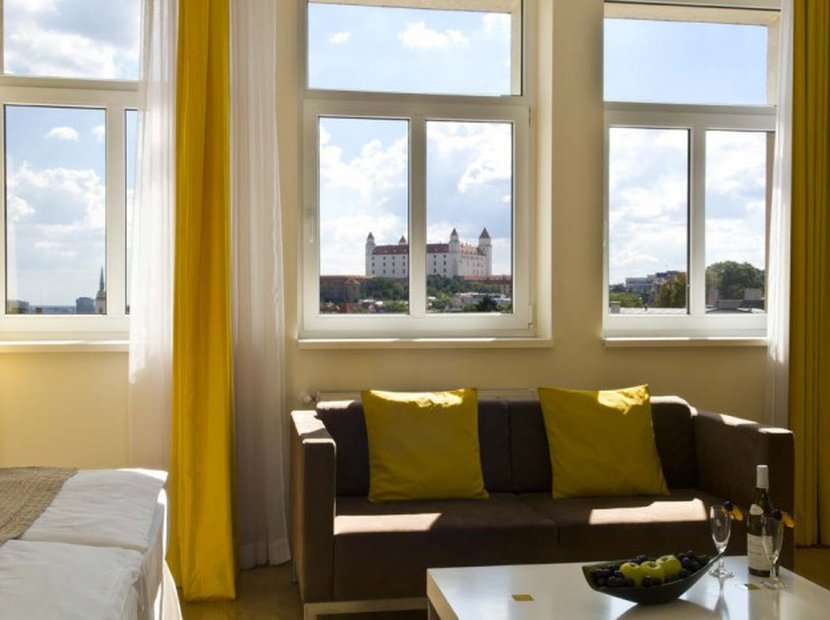 Bratislava Castle is one of the Slovakian gems that dominate the views from your window at
Mamaison Residence Sulekova Bratislava
. Beyond the walls of the hotel, the world outside opens with countless possibilities for the curious traveler. When you tour the neighborhood you will find several interesting restaurants.
Dining near Mamaison Residence Sulekova
There are several interesting eateries not far from Mamaison Residence Sulekova, and one of them is
U Mamičky
- at Palisády 731/40. It is a romantic spot, with a beautiful summer garden open when the weather is fine, and elegant interiors. It serves both Slovak and international cuisine, with a special focus on fresh fish, octopus, squid, mussels and lobster. Fish and seafood are usually imported from Croatia. If you dine as a couple, try the Dalmatian fish platter for two. The restaurant also serves grilled meats, soups, and salads.
Soupa Bistro
(Kozia 602/11) is casual and unpretentious, great for a light bite. They serve honest soups, as well as a wide selection of classic stews, vegetarian specials, and all kinds of fresh salads every day. They also bake cakes to order, and have a good range of sweet and savory pies to choose from. This is a good destination for gluten free meals.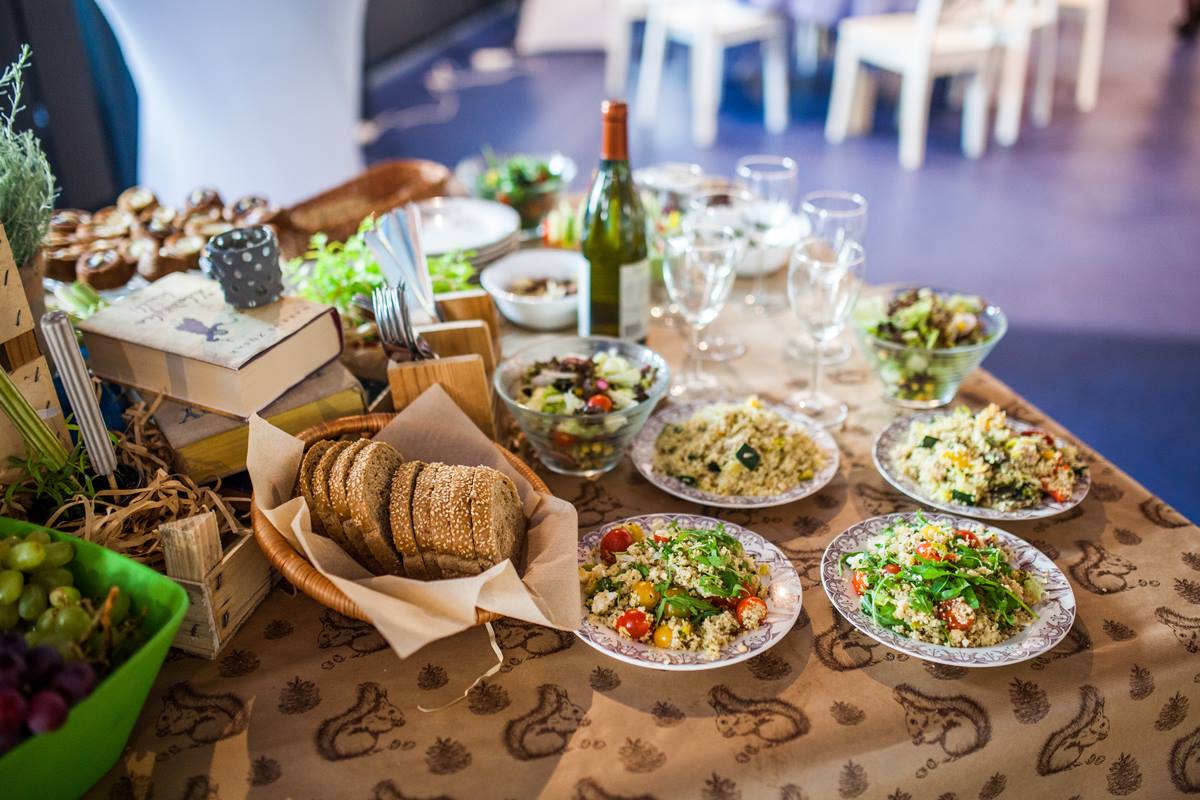 Soupa Bistro is a homey place, within minutes from Mamaison Residence Sulekova. Just walk down Sulekova St. to Kozia St. and you will find it easily. For more exotic meals, check out
Ashoka
- an authentic Indian restaurant at Hodžovo námestie 568/2. Here, every dish is prepared with original Indian ingredients, spices or herbs, imported from India. The chefs themselves are Indian chefs, so you can count on authentic taste and flavors. The restaurant offers a large variety of vegetarian and vegan foods, but also meat based mains. Their mutton Dopyaza is out of this world. Another Indian restaurant,
Gnesh Utsav
at Vysoká 2A, specializes in Ayurvedic and vegetarian cuisine. In fact, this is the first Ayurvedic restaurant in Bratislava and Slovakia. Their daily menus change regularly, always counting on soups, curries, rice, chutneys, and desserts.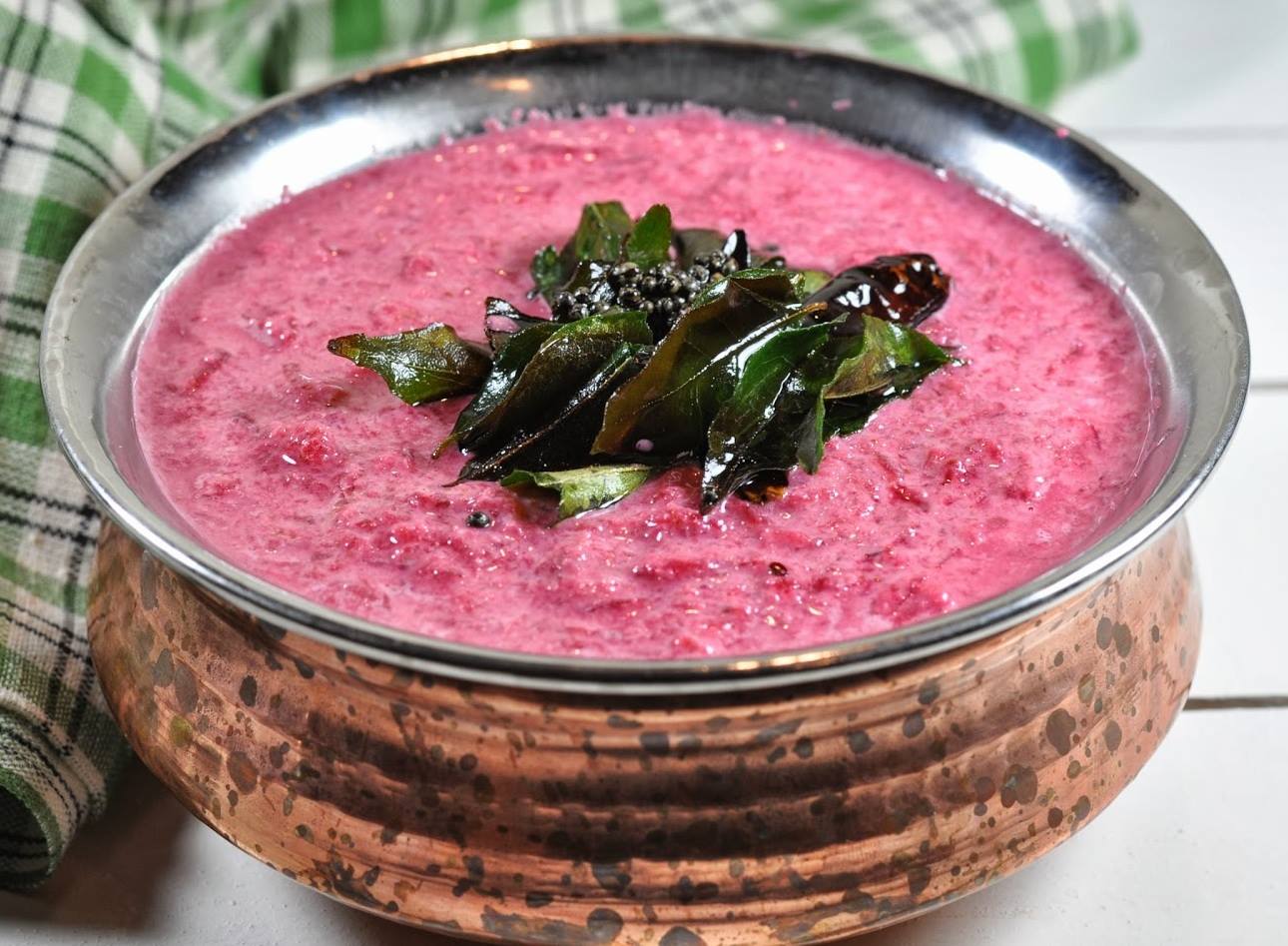 Beetroot Kitchedy at Ganesh Utsav - absolutely delicious. Still on the exotic food trail,
Samir
offers authentic Lebanese cuisine, cocktails, and entertainment. All the decor elements you will see here in the dining room are original, imported directly from the Arabic world. The restaurant takes you on a a trip to the Middle East through food and original art ornamenting its walls.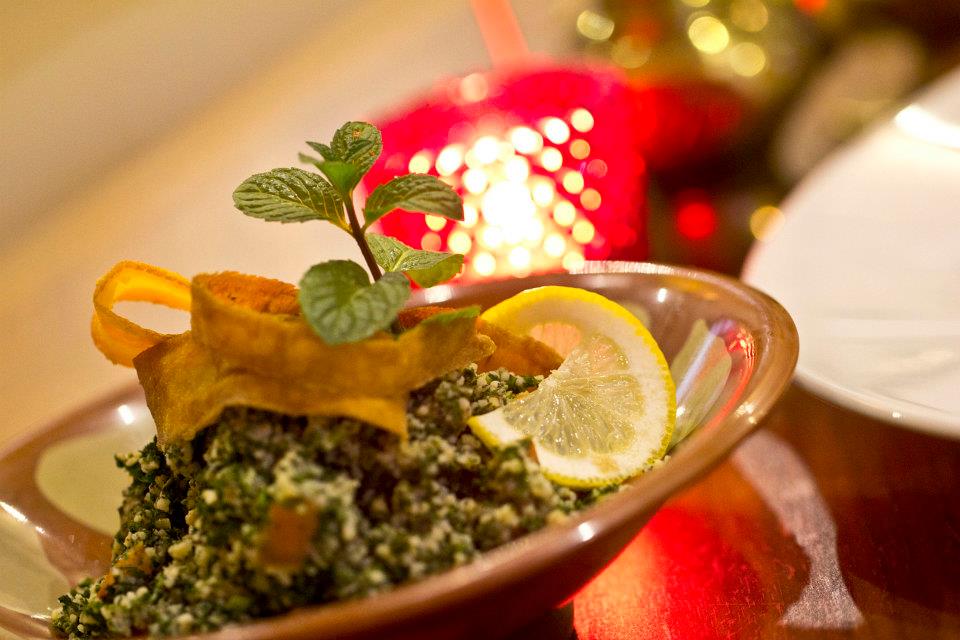 The tabbouleh at Samir is the perfect menu choice for vegans and vegetarians.
Jasmin 1
at Židovská 7 is a Chinese restaurant, one of the best of its kind in the city. It has a fortunate location, opposite the St. Martin Cathedral, just below the castle in the historic center of Bratislava. Despite its central location, this restaurant keeps its prices low, allowing you to dine here on a budget, while still appreciating authentic, hearty meals. These are just some of the restaurants you can enjoy not far from Mamaison Residence Sulekova, and very close to landmarks like the Museum of Pharmacy, the Museum of Arms, the Milan Dobeš Museum, the Arthur Fleischmann Museum, and the Museum of Jewish Culture, to mention but a few.
Mihaela Lica-Butler is travel writer and travel public relations consultant by profession, lover of cultures and cuisine. She has built a fun career while chiming in on many topics, from relating the trials and tribulations of the people of Kosovo, to experiencing, first hand, the heroics of the Romanian soldiers serving for the UN. But she thrives in conveying her love for travel and places in written word, and she is happy to be a constant contributor for some of the world's best travel sites.