Prague in Kafka's Footsteps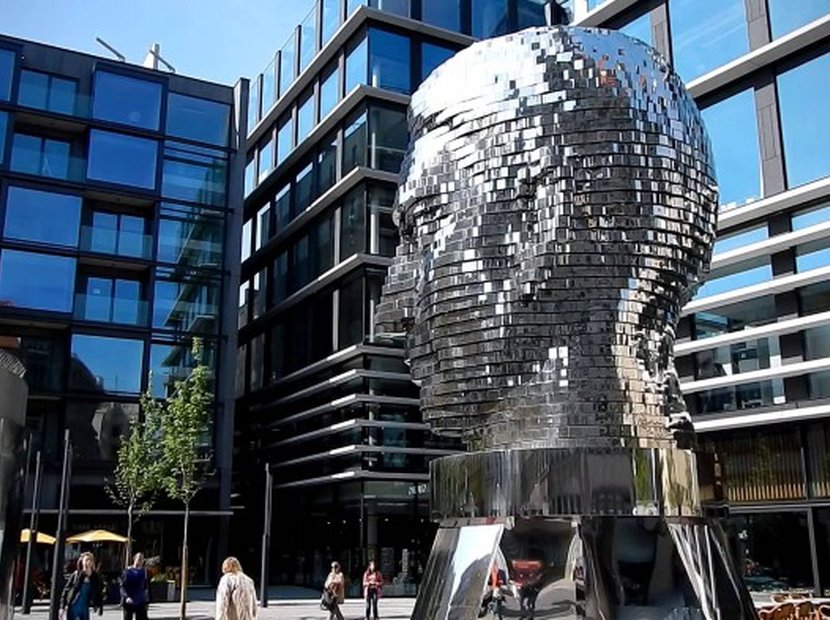 One of the most delightful ways of discovering Prague is walking in Kafka's footsteps. More than a walking tour, this is a cultural experience. You can start at Náměstí Franze Kafky where his birth house stood once. Only a door is left from the building where Prague's beloved novelist and short story writer saw the light of day. You can still see it integrated as the main door of the building standing at Náměstí Franze Kafky 3, next to the Church of St Nicholas. Kafka spent his childhood (from 1889 till 1896) in the beautiful Dům U Minuty (Staroměstské nám. 3/2 - in the Old Town Square), in English, House at the Minute - a stunning Gothic-style building covered in ornate Sgraffito decorations depicting scenes from Greek mythology, Renaissance, and the Bible.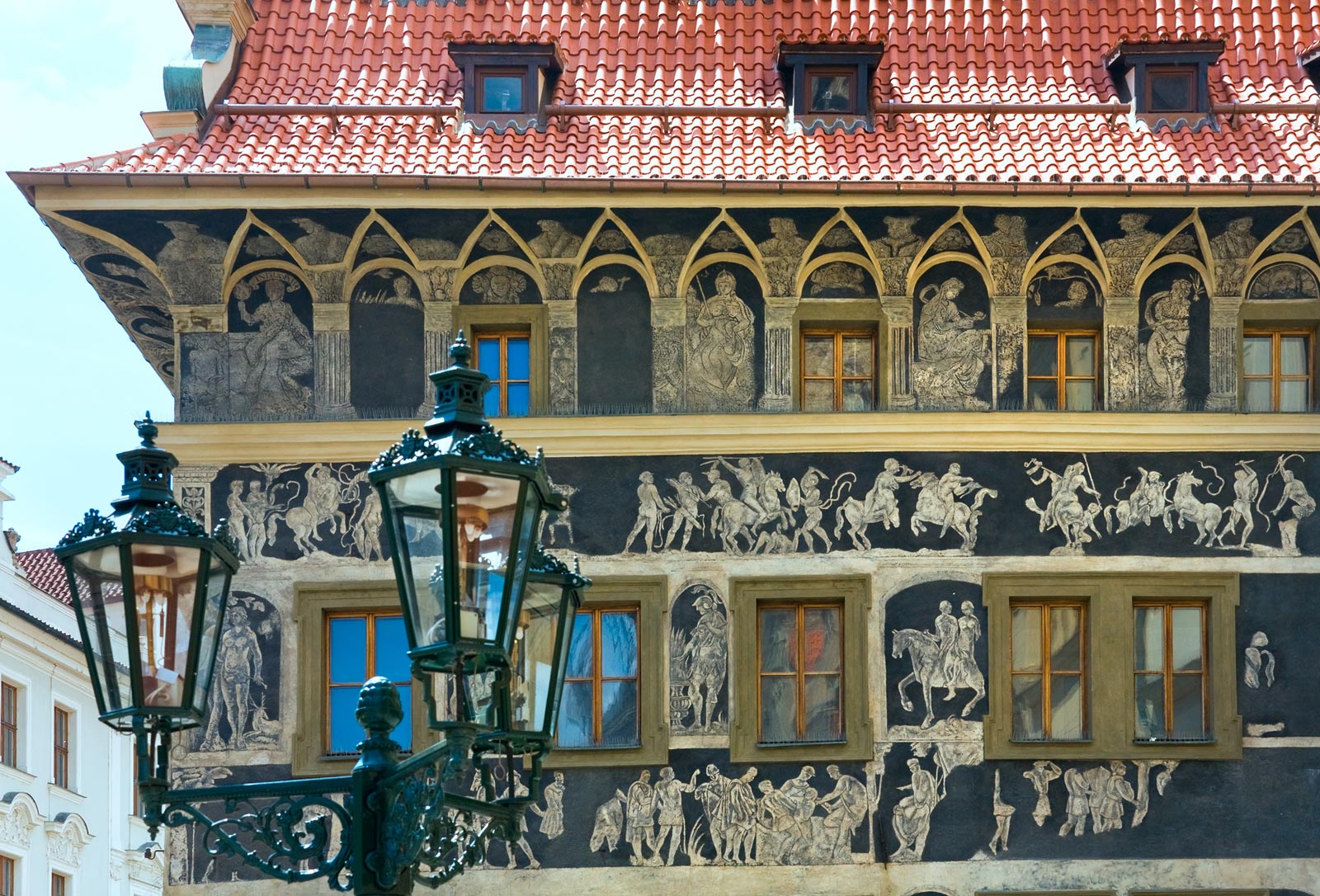 Have a cup of coffee at Café Franz Kafka before you begin your walk to the Old-New Synagogue (Altneuschul), which is not only the place where Kafka attended religious services, but also Europe's oldest active synagogue. An edifice dating from 1270, the synagogue was among the first Gothic buildings erected in Prague, and today it remains the oldest surviving medieval synagogue of twin-nave design in existence. The synagogue is open to the public, but they charge an admission fee, so have cash ready. From here, walk to 16 Dlouhá, where you will find the house where Kafka wrote the bulk of his novel The Trial in 1915. From here, you can walk to
Café Louvre
(Národní 22), one of the few remaining of Kafka's favorite haunts. Kafka was not the only famous patron of this monument: Karel Capek and Albert Einstein count among the cherished guests of the locale too. The venue also boasts a non-smoking saloon and restaurant, patisserie, billiards, and in the summer months terrace, plus a gallery with a nice café and a Functionalist style saloon, suitable for exhibitions and other events. Another Kafka favorite,
Palác Lucerna
(at Štěpánská 61) still offers a rich cultural program, along with cafes, restaurants, and shops. From here, the
Kafka Museum
(at Cihelná 635/2b) is 25 minutes on foot. Kafka is also celebrated in street art, as well as through an impressive monument by David Černý.
Mihaela Lica-Butler is travel writer and travel public relations consultant by profession, lover of cultures and cuisine. She has built a fun career while chiming in on many topics, from relating the trials and tribulations of the people of Kosovo, to experiencing, first hand, the heroics of the Romanian soldiers serving for the UN. But she thrives in conveying her love for travel and places in written word, and she is happy to be a constant contributor for some of the world's best travel sites.