Time for Prague Carnevale!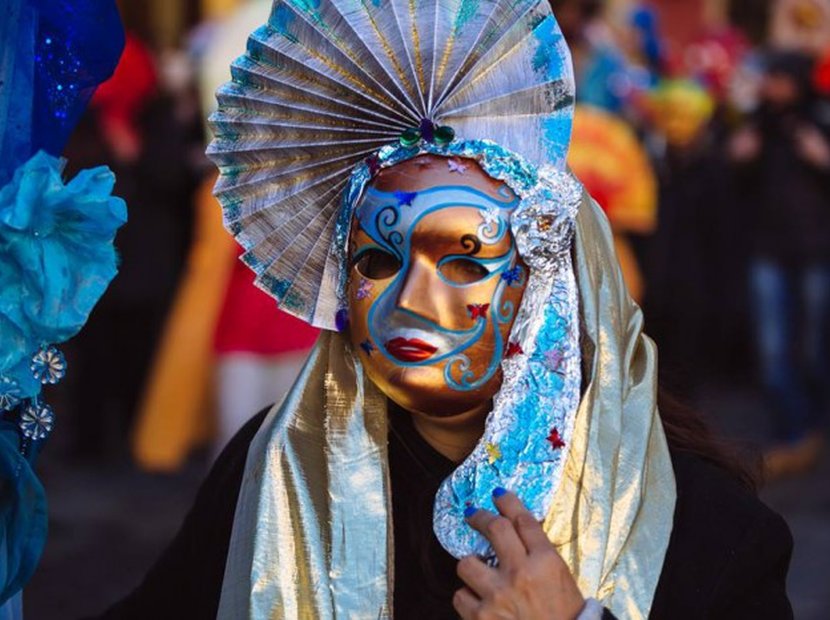 The
Prague Carnevale 2016
is a Bohemian event, an Amadeus-style carnival full of surprises. The festival begins with a masquerade on January 29, and ends with a concert of Baroque music at the Clam-Gallas Palace. The traditional masks meeting takes place at the Old Town Square on January 30, at 15:00 - this is the event that marks the official opening of the carnival. It is followed by the masquerade at 20:00, when there will also be live music performances, as well as food tastings. Some of the most interesting events of the day include the competition for the best mask, and the Race of the Golden Pig. The same day, in the grand residence of the Clam-Gallas Palace, you can attend the concert "In the Gardens of Goddess Pomona," featuring the Opera Barocca ensemble and soprano Jana Bínová Koucká, under the artistic direction of cellist Ondřej Michal. To attend the concert you need to wear a costume and mask.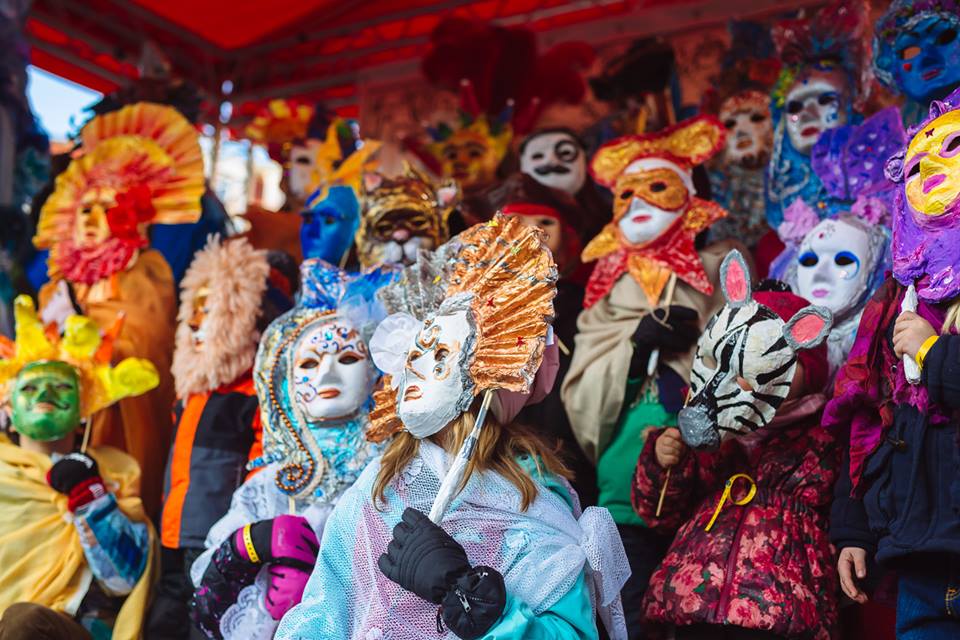 A group of people wearing traditional masks at Carnevale Praha 2015, courtesy the
official page of the event on Facebook
. The rich program of this year's edition makes this one of the most promising carnivals in the Czech capital. There will be a Mardi Gras soiree on the 6th and the 7th of February at the palace, after baroque music concerts, part of the famous Prague Opera Barocca, as well as a concert and matinee on January 31. The official carnival stages in the Old Town and Wenceslas Squares will feature theatrical and acrobatic performances hourly for the whole duration of the festival. There is also a special ball for the smallest attendees, gondola tours on the Vltava, and romantic, Baroque-style carriage rides on the streets of the old town. Don't worry if you don't own a costume and mask, there are rentals available at
Boudoiru Franzise Wussina
, where you will find sublime Baroque dresses and accessories. Here you can also buy handmade original masks.
Mihaela Lica-Butler is travel writer and travel public relations consultant by profession, lover of cultures and cuisine. She has built a fun career while chiming in on many topics, from relating the trials and tribulations of the people of Kosovo, to experiencing, first hand, the heroics of the Romanian soldiers serving for the UN. But she thrives in conveying her love for travel and places in written word, and she is happy to be a constant contributor for some of the world's best travel sites.