New Year's Eve in Budapest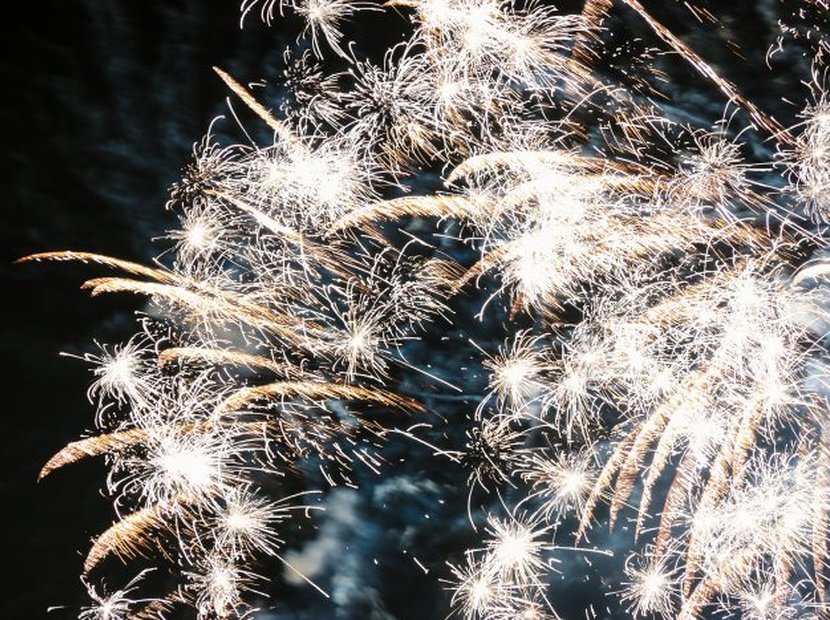 The New Year's Eve in Budapest is a celebration of light and joy, livelier than Christmas, and full of hope. Szilveszter, Hungarian for New Year's Eve, takes to the streets, with concerts, parties, and spectacular fireworks. New Year's Eve celebrations start at the races at Kincsem Park, naturally with horse races, but also with local performers singing live, fireworks, and the traditional mulled wine. Most venues around the city organize thematic events, some of which include the annual Szilveszter party at the Budapest Jazz Club; the New Year's Eve concerts at the Liszt Ferenc Academy of Music; and the SPArties at Széchenyi Baths and Lukács Baths, among many others. Mamaison Hotels and Residences celebrate Szilveszter too. You can take advantage of our Winter Wonderland offers for up to 30% discount at
Mamaison Hotel Andrassy
and at
Mamaison Residence Izabella
. Besides that discount, both hotels offer room upgrades, based on availability, welcome treats, free WiFi, and other perks. Plus, at Mamaison Hotel Andrassy you find the highly acclaimed La Perle Noire Restaurant & Lounge, which already announced its New Year's Eve menu:
6 Courses New Year's Eve Dinner 31th December 2016 from 6 P.M. Live music between 18:00-24:00 The price of the dinner is 90 Euro/person, included the Welcome drink and the V.A.T.
Amuse Bouche
Bergamot oil flavoured quail egg with mango
Cold appetizers
Smoked beef tongue with ginger flavoured baby pear and mushroom salad
or
Goose liver flan with quince variations and milk loaf
Soup
Porcini consommé with chicken breast baked in wonton
or
Pearl bean cream soup with smoked duck breast and pearl barley
Warm appetizers
Rabbit saddle with chestnut flavoured sour cream dumplings and Colman's sauce
or
Leg of wild duck with chili flavoured pumpkin and longan fruits
Sorbet
Clove flavoured red wine sorbet
Main course
Beef tenderloin steak with truffle flavoured winter asparagus and French bean
or
Pike perch fillet with beluga lentils blini and stilton cheese sauce
Dessert
Chocolate with Macadamia nut cream and sponge cake and punch sauce
or
Sun-dried plum – carrot cake with beetroot flavoured mascarpone foam
Petit four
White poppy seed éclair - "La Petite Duchesse"
A separate New Year's Menu is available too:
Starters

Lentil soup with smoked goose liver
1900 HUF
Cold pork plate with horse-radish and Colman's mustard
2900 HUF

Main courses

Mangalica pork cheek with sour cabbage and pasta with bacon
5500 HUF
Salmon steak with honey and pressed vegetables gratin and red currant
4900 HUF
Chicken breast fillet with buttered potatoes and beetroots
4600 HUF

Desserts

Cottage cheese smari with champagne espuma
1900 HUF
Tonka beans flavored chocolate soufflé with amarena cherry
1900 HUF
Mihaela Lica-Butler is travel writer and travel public relations consultant by profession, lover of cultures and cuisine. She has built a fun career while chiming in on many topics, from relating the trials and tribulations of the people of Kosovo, to experiencing, first hand, the heroics of the Romanian soldiers serving for the UN. But she thrives in conveying her love for travel and places in written word, and she is happy to be a constant contributor for some of the world's best travel sites.