New in Warsaw: Polish Vodka Museum (Muzeum Polskiej Wódki)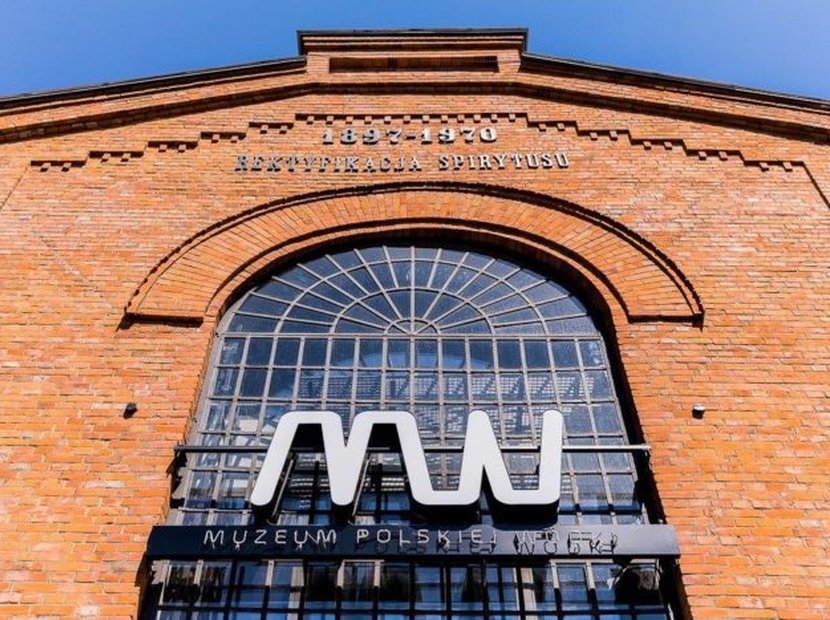 The only museum in the world dedicated exclusively to Polish Vodka, the new Polish Vodka Museum (Muzeum Polskiej Wódki) opened June 12, 2018, at the Koneser Praga Centre (Centrum Praskim Koneser). The museum aims to present vodka's unique history, but also its role in the Polish lifestyle and culture.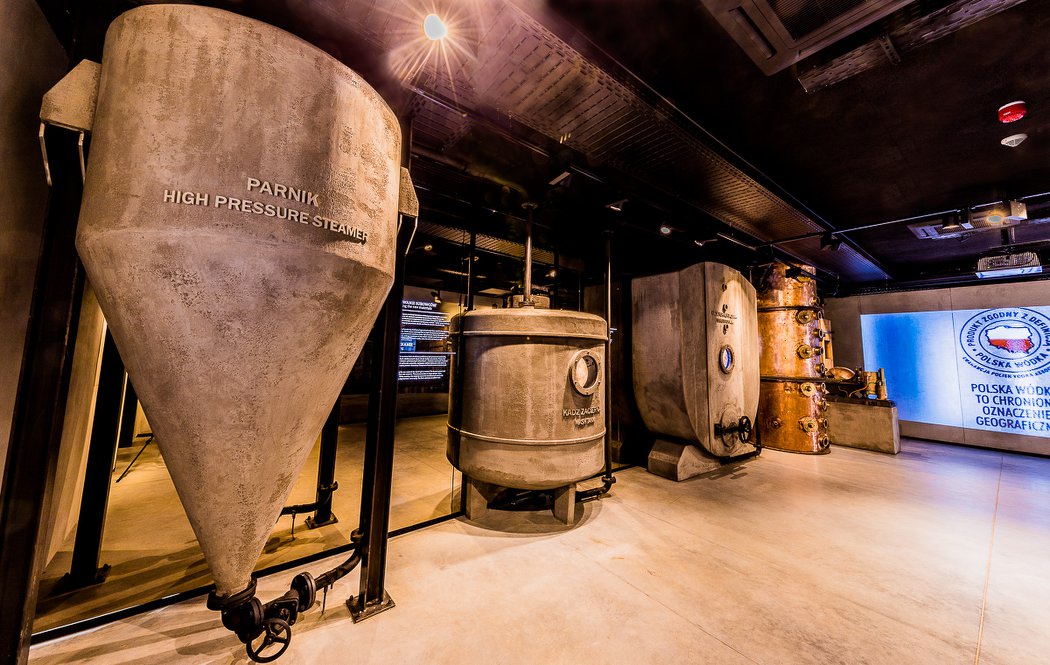 Vodka is an important part of Polish national heritage, closely connected to cuisine, culture, and lifestyle. The Polish vodka is world-famous, recognized for its unique qualities, authenticity, and tradition. The museum aims to relate the century-long history of the beverage, showcasing production processes and facilities, as well as information and fun facts about the impact of vodka on shaping Polish culture.
Sponsored by the Polish Vodka Association, the museum boasts a permanent exhibition designed by architectural design studio Nizio Design International with a visual identification by Andrzej Pągowski. The main exhibition of the museum is located in the historic building of the distillation and rectification plant within the premises of the Koneser Praga Centre where vodka used to gain its unique and pure texture.
Touring the museum, visitors can see a virtual laboratory of a medieval alchemist, and experience the lifestyle of a manor house. A working distillery is also present in the museum, so after the tour, guests can taste a variety of cocktails and concoctions based on Polish vodka. There's also a souvenir shop, where visitors can purchase Polish vodkas and other alcoholic beverages.
Guests who want to linger longer at the Polish Vodka Museum will enjoy several drinking and dining opportunities, including Bar ¾; Bar Wuwu - a bistro serving contemporary fusion cuisine by Chef Adriana Marczewska; and Zoni Restaurant led by Chef Aleksander Baron, serving dishes inspired by surroundings: bricks, coal, wood, metal, and copper. For desserts, the museum building houses the Pijalnia Czekolady E.Wedel chocolate shop.
For updates and cool photos, follow the Polish Vodka Museum on Facebook and Instagram.
Mihaela Lica-Butler is travel writer and travel public relations consultant by profession, lover of cultures and cuisine. She has built a fun career while chiming in on many topics, from relating the trials and tribulations of the people of Kosovo, to experiencing, first hand, the heroics of the Romanian soldiers serving for the UN. But she thrives in conveying her love for travel and places in written word, and she is happy to be a constant contributor for some of the world's best travel sites.