Mohács Busójárás: Must See Farsang Event Near Budapest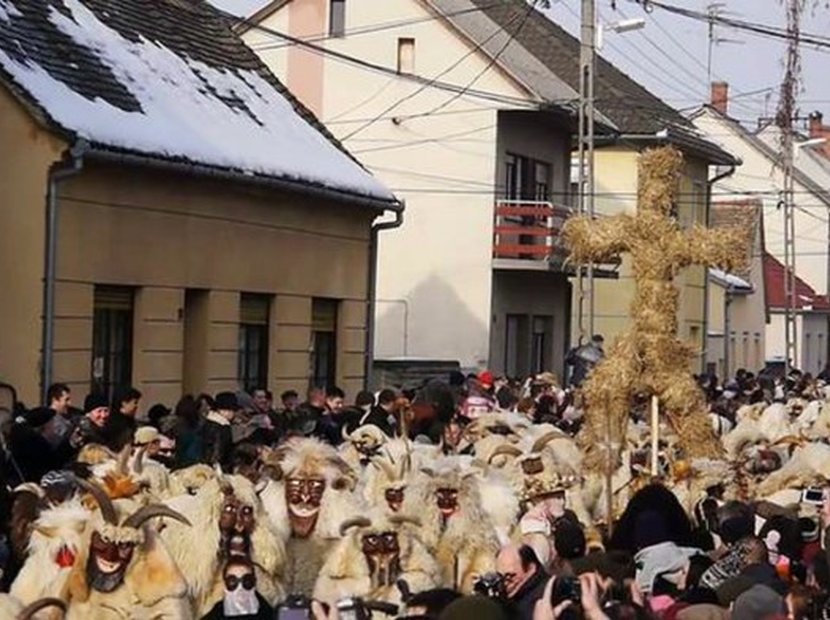 The
Mohács Busójárás
is one of the highest anticipated Farsang events in Hungary.
Mohács
is a good three-hour drive from Mamaison Hotel Andrassy, and about two and a half hours from Mamaison Residence Izabella, but it is all worth the trip if you want to see authentic Hungarian traditions. The program for the 2017 edition of the Busójárás festival has already been announced, as many visitors plan their trips to Hungary to see the event early. It is wise to book your hotel early too, to take advantage of the
early bird offer with Mamaison
. The festival kicks off on February 23, in the morning, at 9:00 am, with preparations for the youth center, and a wealth of activities for children. The carnival procession on the route Táncsics utca – Szabadság utca – Széchenyi tér starts at 15:30. The day ends with traditional dances at Duna Irodaházban- Szabadság u.4-6. The second day at the carnival starts at 13:00 and features contests, folk dance groups, live folk music, the "Busók és Jankelék" drawing competition, an exhibition of folk art objects at Kossuth Filmszínházban, followed by a concert (admission charge) featuring guitarist Szörényi Levente, and a concert by the Slavic dance orchestra at the same address mentioned above. Saturday is full of exciting events, starting early, at 9:00. Among these, don't miss the Serbian cultural gastronomy, folk dances in the Serbian Church yard; dances and presentations of Busós masks at Szechenyi Square; mask-carving demonstrations, carnival games, and chariot decorations at Síp utcában; wreath-laying at the statue of the three soldiers in Széchenyi Square; plus other events revolving around the Busós tradition. The popular art and craft fair opens Sunday, February 26 at 9:00 am - this is the most interesting part for tourists who want to leave Hungary with something handmade, culturally representative, and valuable. The prices are competitive and attractive, as the purpose of the festival is to promote local heritage and values. A note for foreign women attending the festival: traditionally, Busós dance kóló with the girls and the women, and make inappropriate jokes. Do not feel offended, though: this is not personal, it's tradition.
Mihaela Lica-Butler is travel writer and travel public relations consultant by profession, lover of cultures and cuisine. She has built a fun career while chiming in on many topics, from relating the trials and tribulations of the people of Kosovo, to experiencing, first hand, the heroics of the Romanian soldiers serving for the UN. But she thrives in conveying her love for travel and places in written word, and she is happy to be a constant contributor for some of the world's best travel sites.