Residence Sulekova: The Coziest Retreat in Bratislava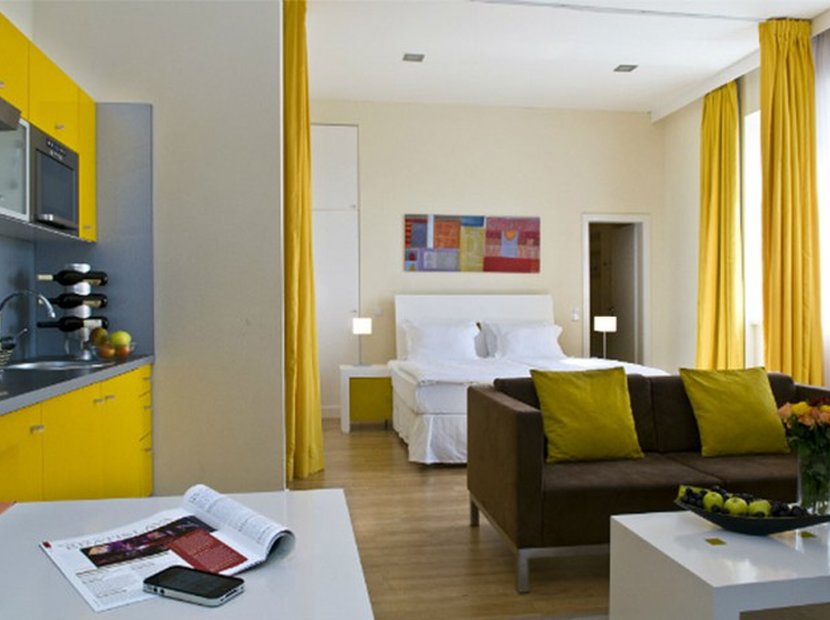 If Slovakia's capital had a front door, it would come with a huge postcard of its most iconic landmark, the Bratislava Castle, a central eye-catcher for residents and tourists alike. By far the most photographed attraction in the city, the castle is a place of romantic inspiration, which has fascinated painters and poets for centuries. This Slovakian gem dominates the views from your window at
Mamaison Residence Sulekova Bratislava
. Its colossal structure is mirrored in the art adorning the walls in rooms and lobbies, in contrast with the contemporary interiors designed by Jestico + Whiles. The residence ranks among the most popular in our beautiful city, for both location, and outstanding value. Beyond the walls of the hotel, the world outside opens with countless possibilities for the curious traveller. A ten minutes walk, and you reach the glorious Bratislava Castle, which dominates the city from a rocky hill of the Little Carpathians. Then, the Danube with its blue waves is just a stone's throw away.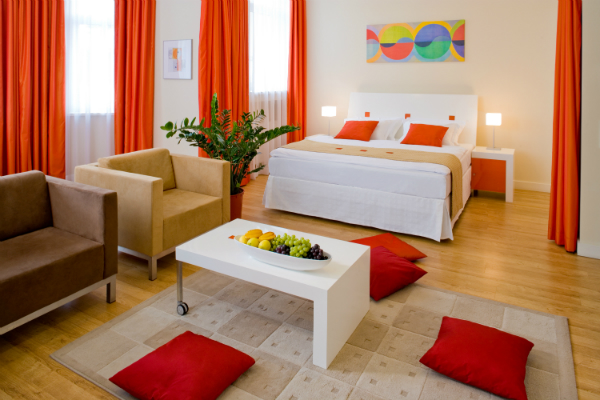 If you are looking for a more relaxing afternoon, surrounded by nature, walk in the opposite direction from our door, towards Horský park, the green lungs of the Old Town, an oasis of peace for all ages. Or skip the park, and head up to the Slavín memorial, to enjoy some breathtaking panoramic views of the city.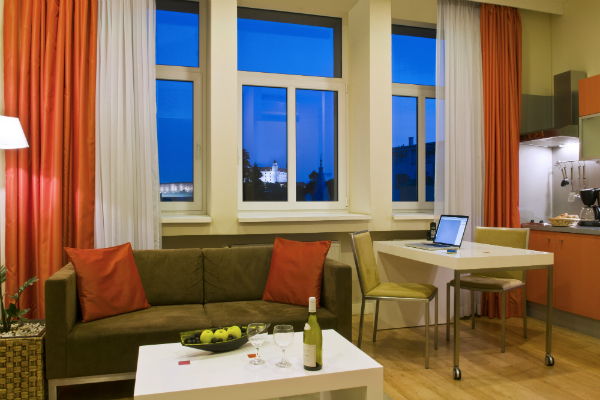 For shopping, the most popular destination is Obchodná, a narrow cobbled street, lined up with small boutiques, budget dining, and several excellent value restaurants. After a daytime whirl around the shops, return at Sulekova, to recharge your batteries in the comfort of your room, with a sip of well-chilled white wine, or a revigorating shower. Above marketing clichés, Sulekova is a cozy city retreat, with 32 spacious suites, tastefully decorated with contemporary designer furnishings. In family rooms, the vivid colours of the ceiling-to-floor drapes contrast with the calm tones of the furniture, creating a homey atmosphere where young and old will spend unforgettable moments together.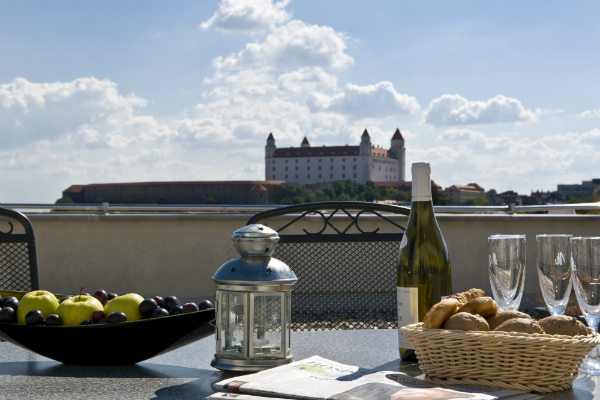 The same soothing decor follows in business suites, where only several daring accents break the rhythm, inspiring the visitor to explore more of Sulekova's swish and sexy features. Surely, a 20 minutes soak at the sauna will bring on new energy in weary bodies, while the relax area will subdue all the worry and anxiety of a busy day. On to the more active type, Sulekova's fitness area is an excellent alternative to costly gyms, and comes equipped with enough modern gear, to satisfy every need.
Phil is a prolific technology, travel, and news journalist and editor. An engineer by trade, he is a partner in one of Europe's leading PR and digital marketing firms, Pamil Visions PR. He's also editor of Everything PR News, a Huffington Post contributor on many topics, a travel and tech writer for The Epoch Times in print and online, and for several magazines including Luxurious. Phil also contributes regularly to Travel Daily News, The official Visit Greece Blog, and many others including his own Argophilia Travel News.