Mamaison Residence Downtown Prague Gives to Children in Písek this Christmas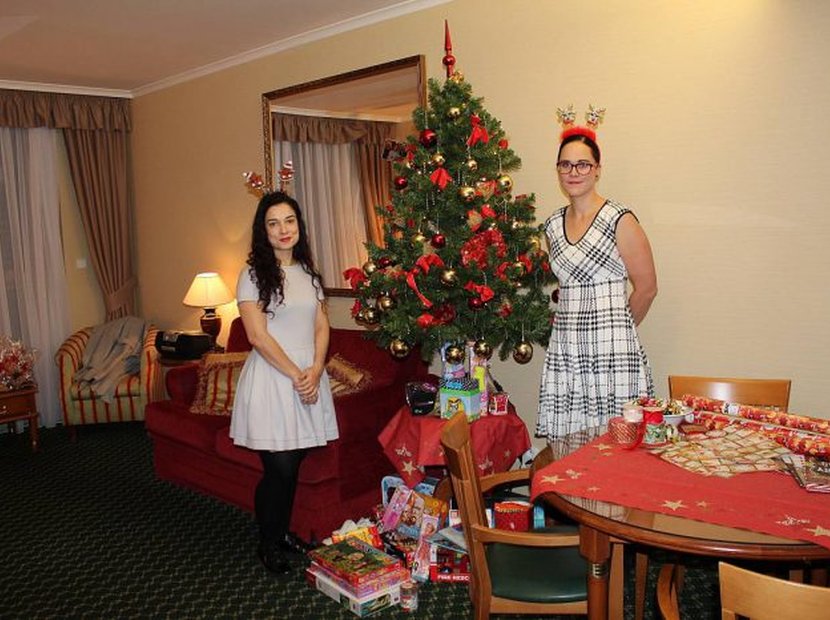 Mamaison Residence Downtown Prague embraced the gift of giving this Christmas, proving that hotels are today more than simple overnight shelters and providers of accommodation. The venue, a CPI Hotels brand, organized a charity event on Thursday, in collaboration with Chance 4 Children. Christmas is a magic time for people all over the world, and more so for those who embrace the holiday spirit, not for gain, but for giving. The staff at Mamaison Residence Downtown Prague participated enthusiastically at a celebration of hope and love, collecting educational and sport-themed presents for the little ones living at a children's come in Písek. Hotel director Martina Černá coordinated the activities that had the general theme the "Lonely Christmas Tree." Mamaison Residence Downtown Prague is not the only Mamaison hotel to support charities. Earlier in September, Mamaison Hotel Riverside Prague held the "Come and play with us" charity bazaar to collect funds for the Dr. Clown hospital program, which is recommended by Jana Vitova, the head psychologist of the children's hematology and oncology department at Motol Hospital in Prague. The program is aimed at helping hospitalized children, undergoing aggressive therapies, overcome the trauma of prolonged hospitalization. The magic continues with the special offer for guests available this winter at both hotels,
Winter Wonders
, which allows direct bookers to save up to 20 % from the official rate, and also features in-room complimentary wine and Raffaello coconut-almond confections, traditional mulled wine or hot chocolate upon arrival, free WiFi, free room upgrades where available, free use of fitness and sauna, and other perks that are not available with bookings on third-party sites. For our part, it is always nice to stay at a hotel that gives back to local communities, so Mamaison Hotels & Residences are good choices if charity is your concern too. You can always know that part of the money you spend on your stay will be put to something good.
Mihaela Lica-Butler is travel writer and travel public relations consultant by profession, lover of cultures and cuisine. She has built a fun career while chiming in on many topics, from relating the trials and tribulations of the people of Kosovo, to experiencing, first hand, the heroics of the Romanian soldiers serving for the UN. But she thrives in conveying her love for travel and places in written word, and she is happy to be a constant contributor for some of the world's best travel sites.