At the Heart of Prague: Mamaison Residence Downtown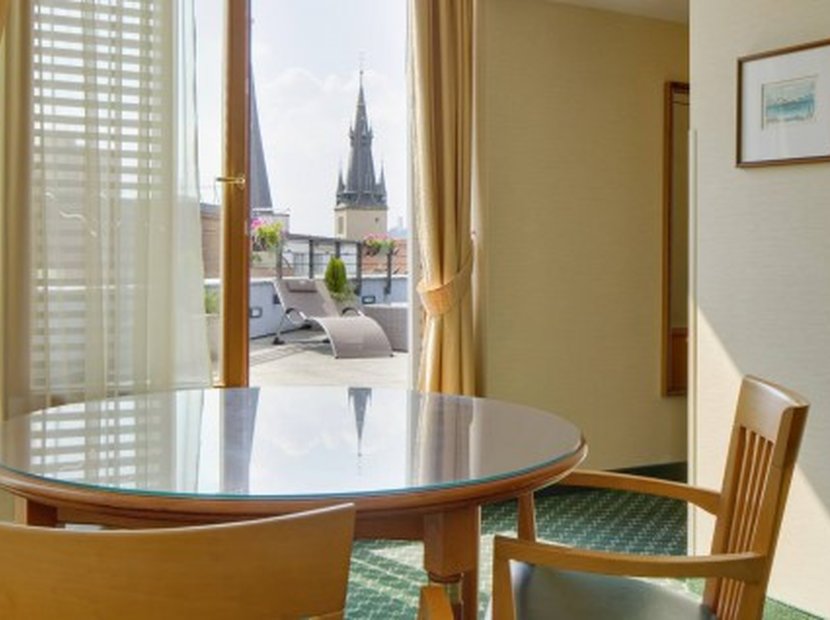 Prague is a city with perennial appeal, the kind of place where every corner can easily make a pretty postcard picture. It is a magnet for tourists, regardless the season, a realm of palatial rises and cobblestone walkways. Rich in history and tradition, Prague is, nevertheless, open to the modern, and allows contemporary expectations to take over spaces enclosed by the walls of an old villa, or to surprise, in a dance of contrasts, like the Dancing House. This is the perfect setting for a hotel:
Mamaison Residence Downtown Prague
, a short walk from the fabulous Wenceslas Square. This is a hotel for longer stays, perfect for families travelling with children and pets, but also great for business people, who will enjoy the perks offered by the Executive apartments: views over the Prague Castle, free WiFi, flat-screen TV, DVD player, stereo system, desk, coffee and tea making facilities, safe, and kitchenette. Ask for the room with terrace when you book this type of apartment, and see the picture below to figure out why.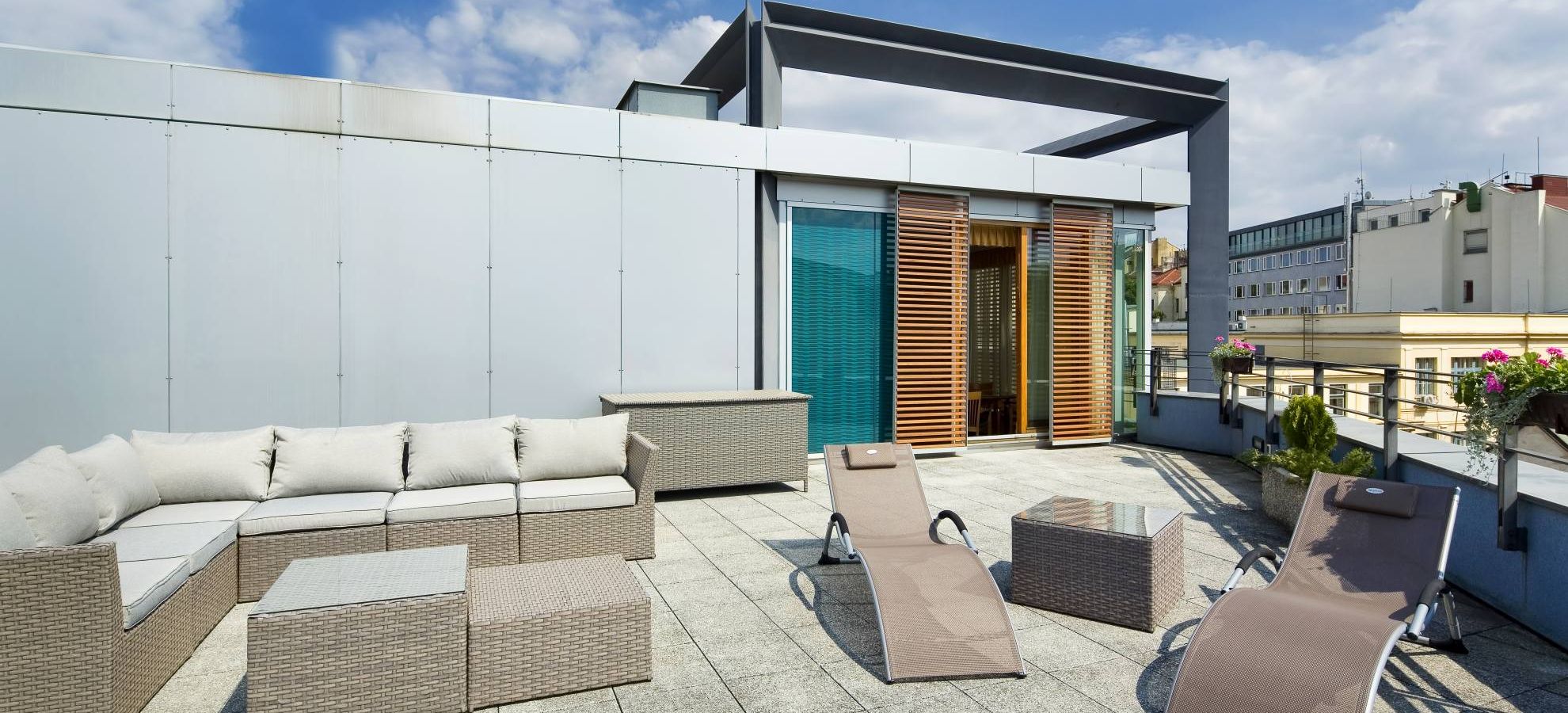 Mamaison Residence Downtown Prague has no less than 53 apartments, all air conditioned, and richly furnished, offering comfortable large beds and sofas, and a peaceful, tranquil environment, that feels like home.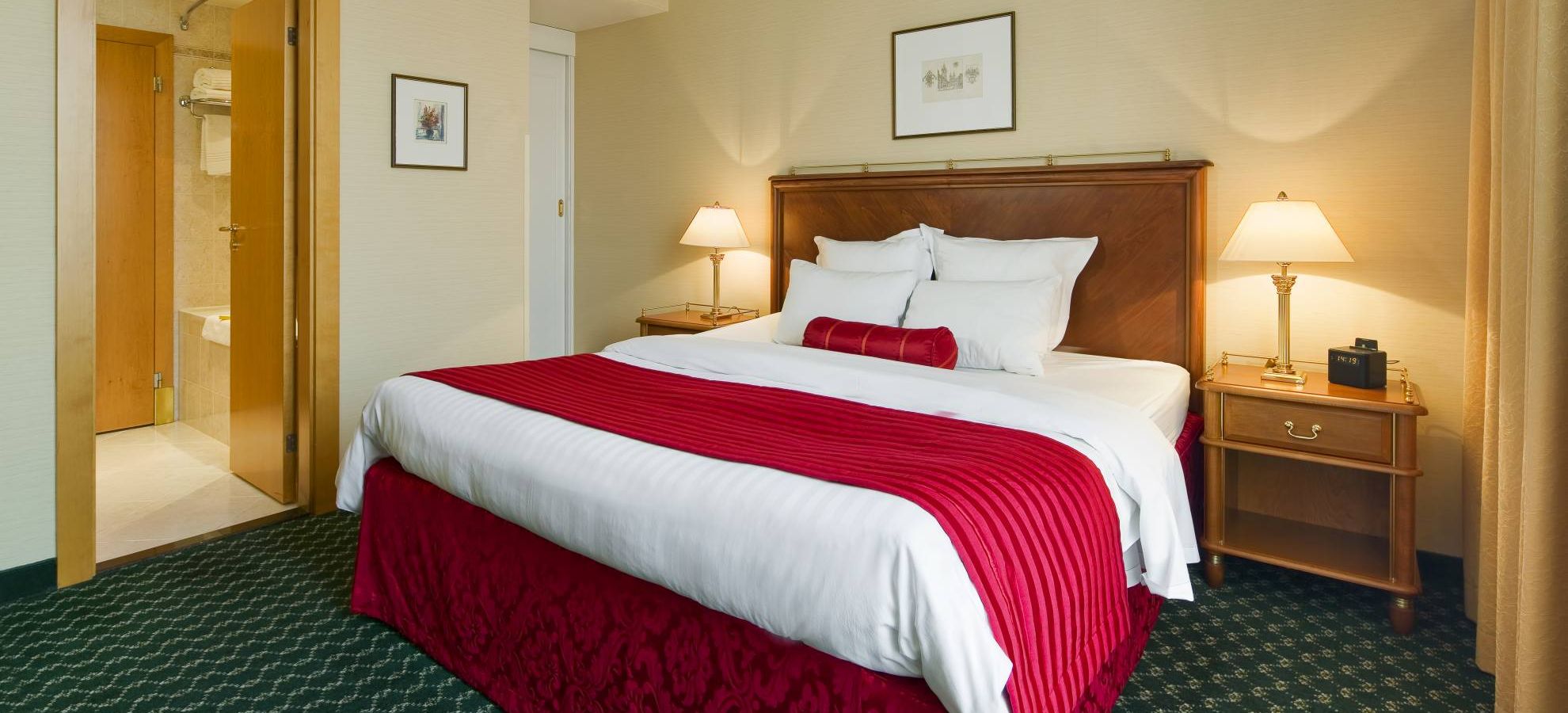 Mamaison Residence Downtown Prague executive bedroom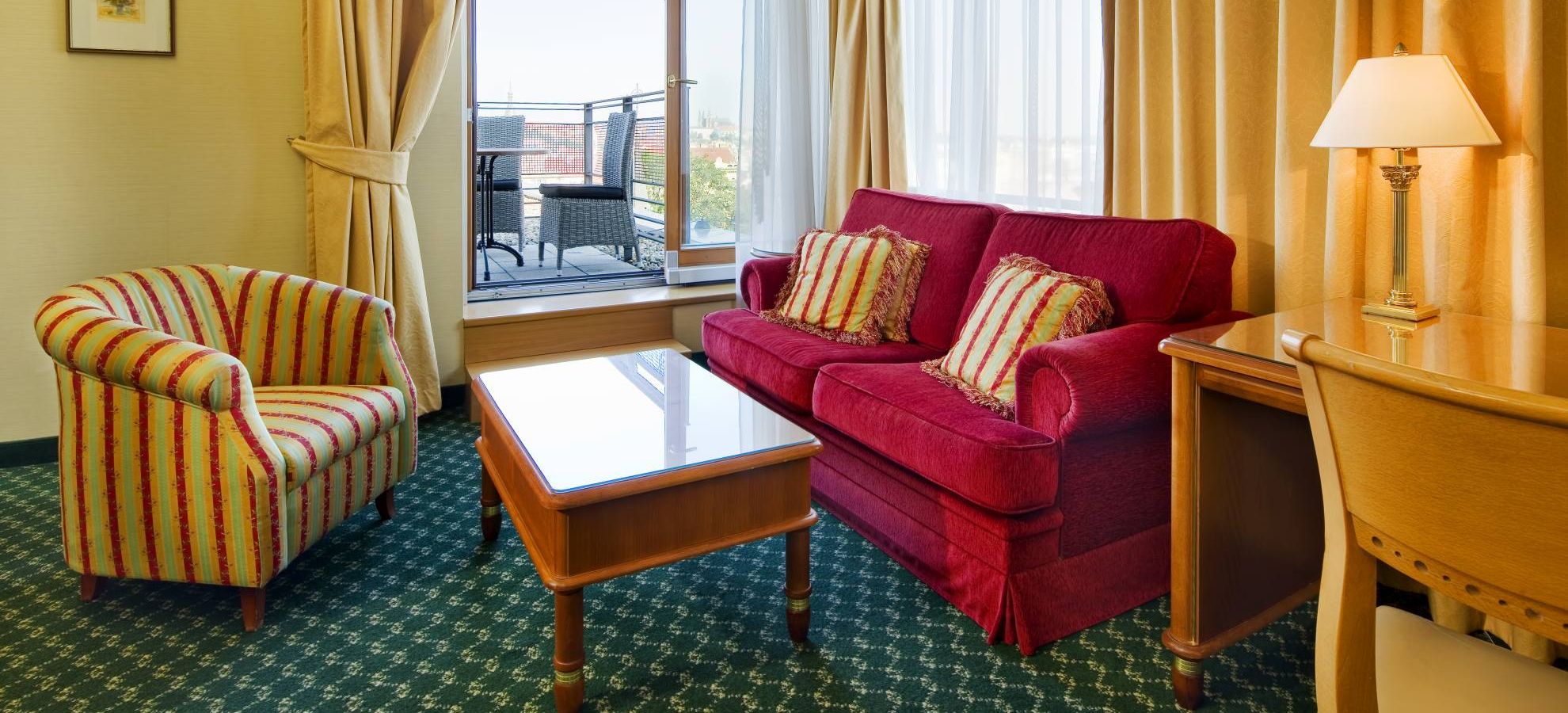 The Deluxe Studio Apartments at Mamaison Residence Downtown Prague are comfortable and spacious.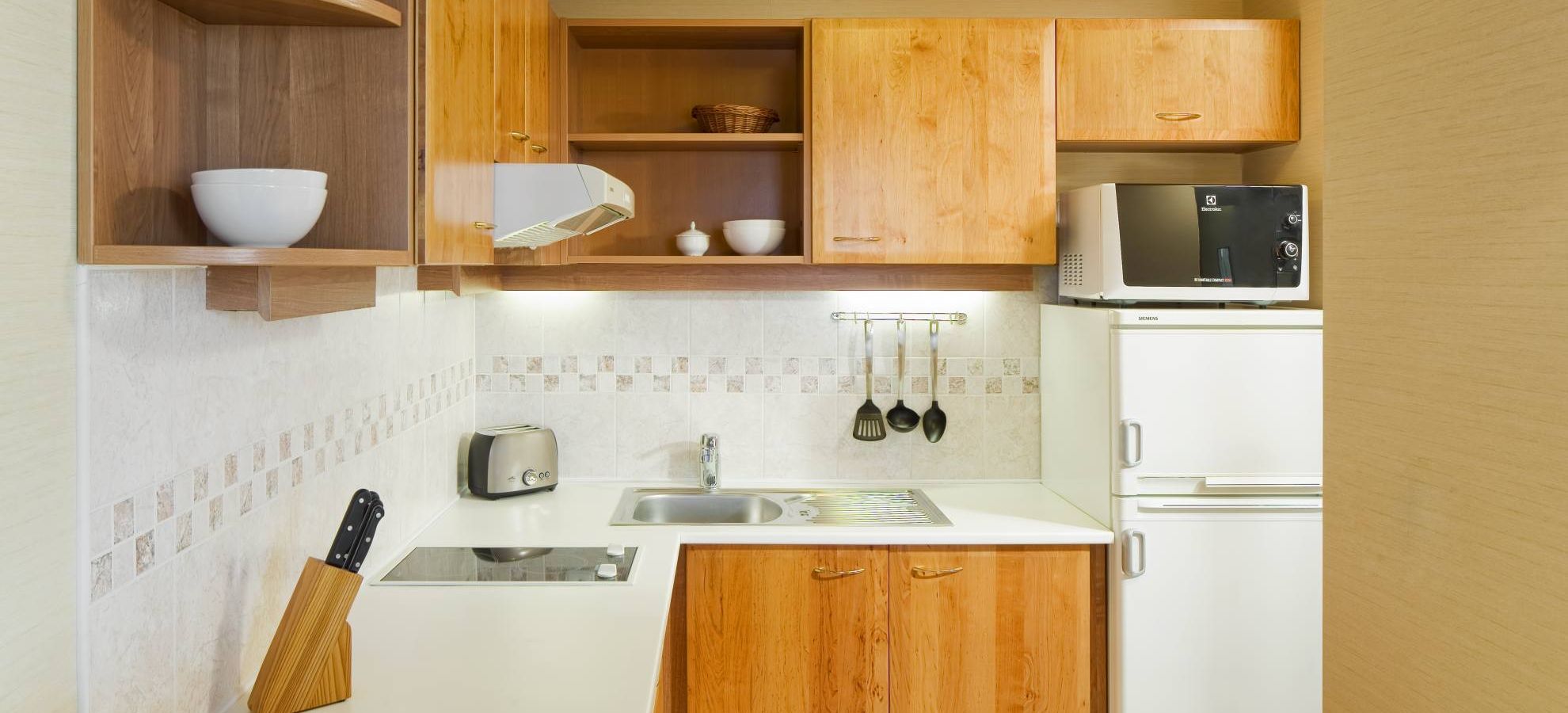 Just like home: a fully equipped kitchen allows you to fix your own meals in your Deluxe Studio Apartment at Mamaison Residence Downtown Prague. It is easy to feel at home at Mamaison Residence Downtown Prague: all apartments have their own kitchenettes. Grab some groceries and prepare a homemade meal in the comfort of your room - what a great opportunity for those visiting the city on a shoestring budget. Our hotel has a groceries delivery service if you are too busy to go shopping on your own, or, if you have special menus in mind, we will accommodate your wishes too. In the morning you can enjoy a Continental breakfast with us, or have a coffee and a croissant on your terrace.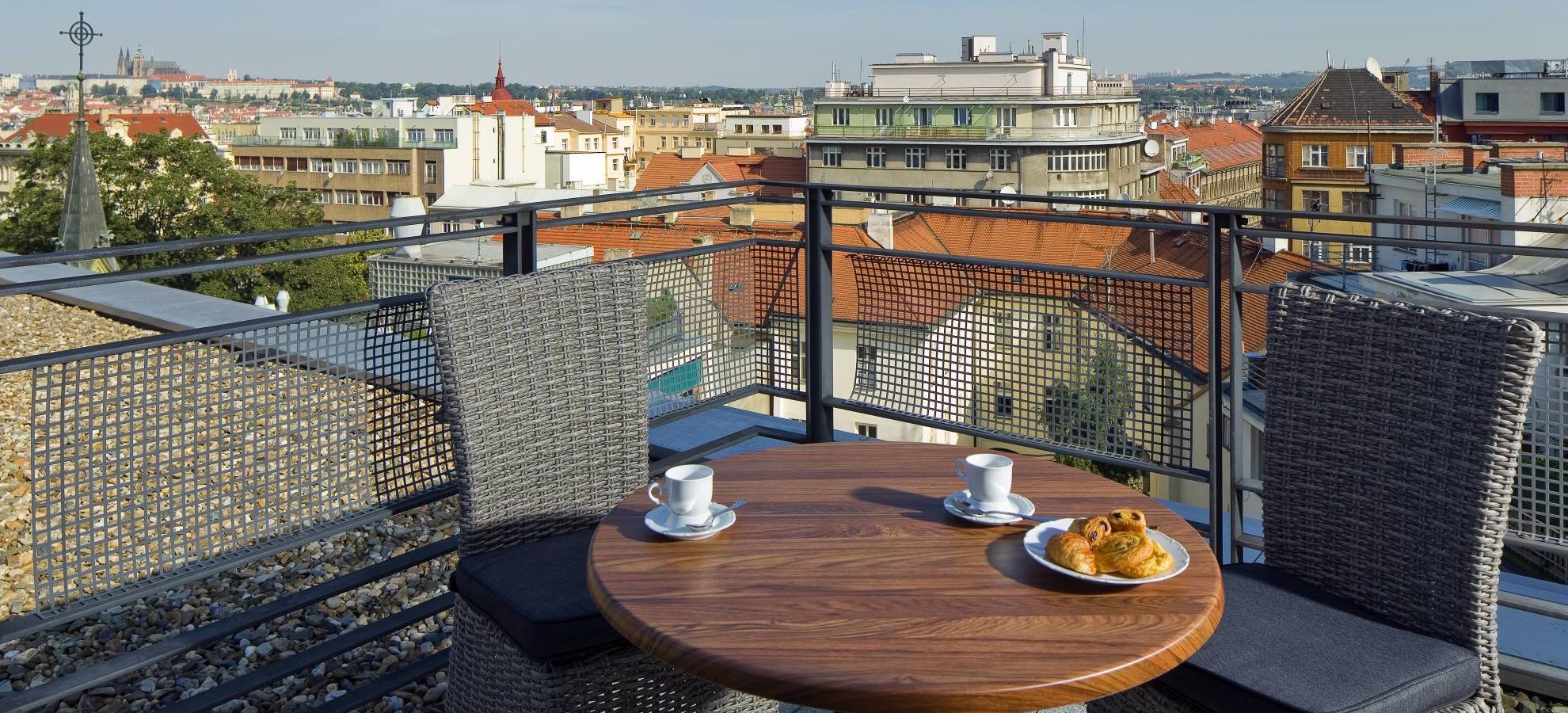 The Deluxe Studio terrace offers amazing city views.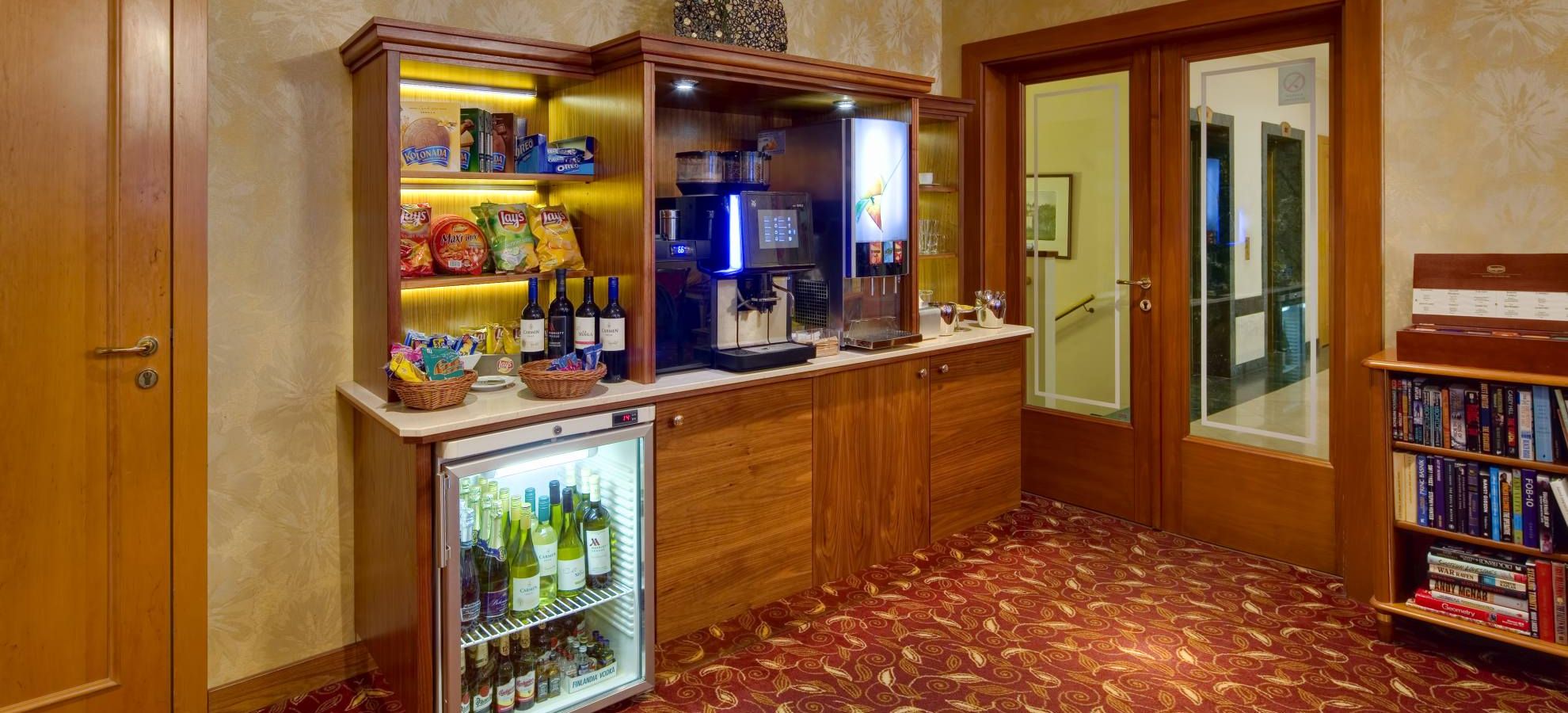 Even the breakfast room is cozy and homey. Relax after a day of walking around Prague at the sauna. We have excellent fitness facilities if you are an active traveler who enjoys keeping in shape.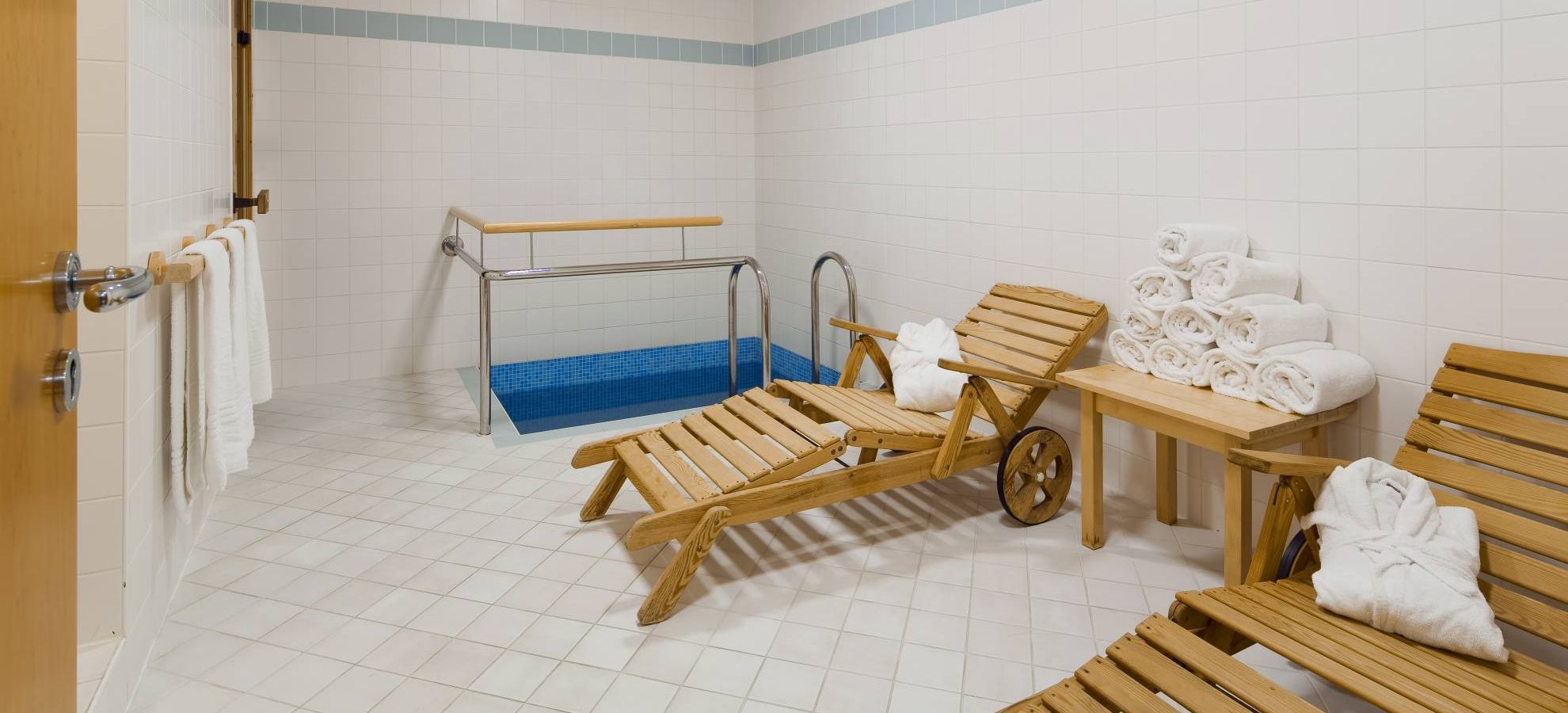 The sauna at Mamaison Residence Downtown Prague is an ideal retreat after a busy day. It has its own plunge pool.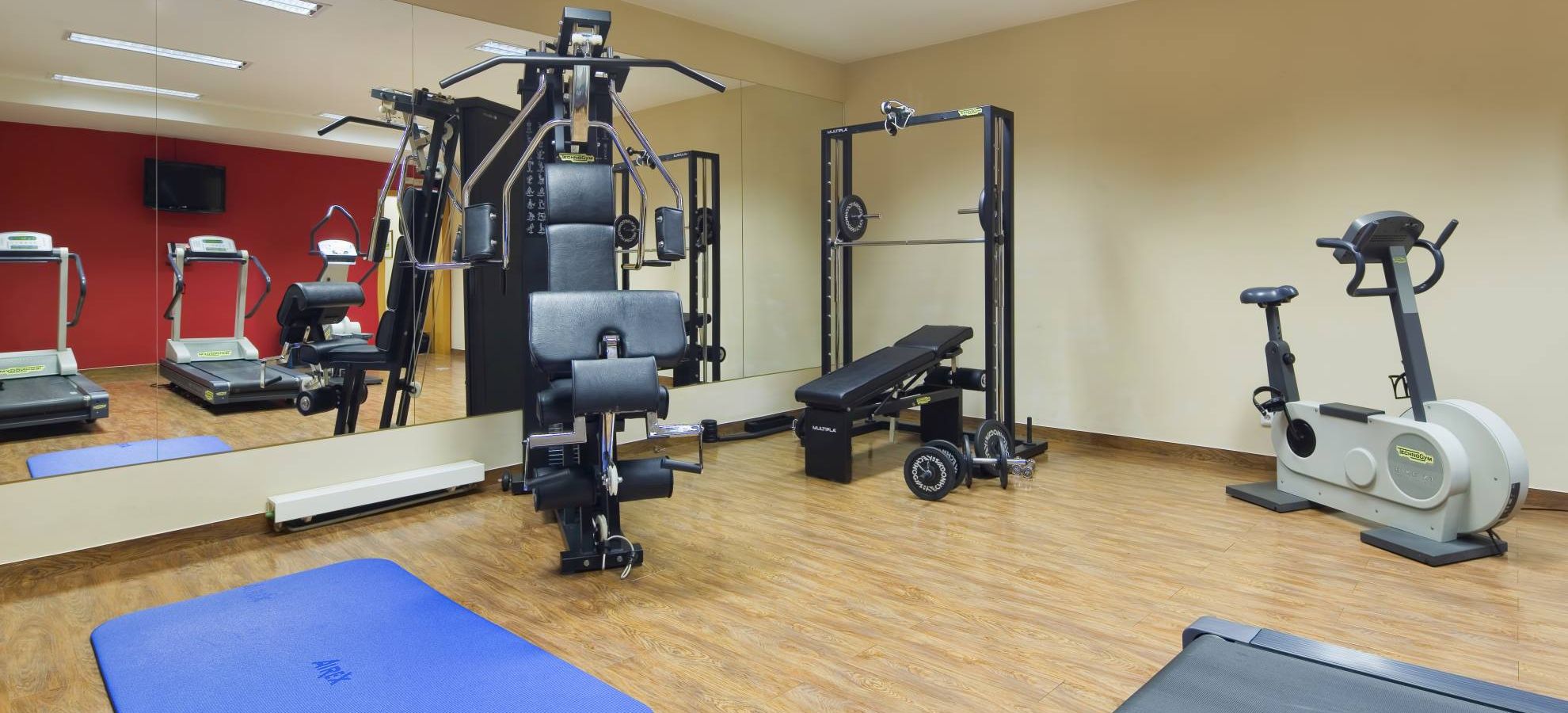 As you see, the gym area is equipped to help you stay in shape. Because Mamaison Residence Downtown lays at the heart of the city, you will find plenty to see and do nearby. The Vyšehrad fortress is only 15 minutes on foot; the Dancing House by Frank Gehry can be reached in 15 minutes too. Other points of interest in the neighborhood of the hotel include the Clementinum, the Municipal House, The Powder Tower city gate, Alfons Mucha Museum, Bedřich Smetana, and the list could go on.
Mihaela Lica-Butler is travel writer and travel public relations consultant by profession, lover of cultures and cuisine. She has built a fun career while chiming in on many topics, from relating the trials and tribulations of the people of Kosovo, to experiencing, first hand, the heroics of the Romanian soldiers serving for the UN. But she thrives in conveying her love for travel and places in written word, and she is happy to be a constant contributor for some of the world's best travel sites.