Five Attractions for a Magical Prague Holiday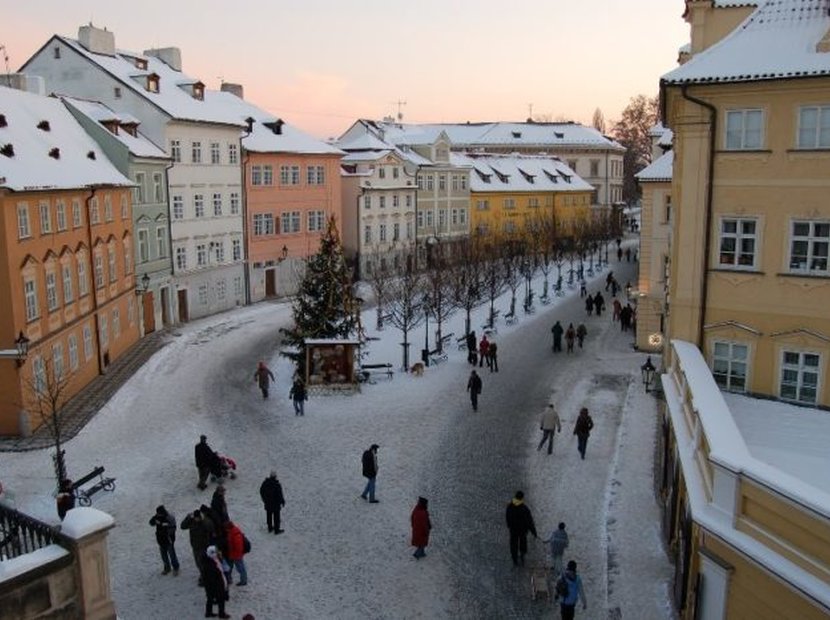 Welcome to a world of magic and alchemy: featuring four lesser-known Prague attractions and a spa to pamper you in the winter.
1. Lázně na lodi

Lázně na Lodi at Rašínovo nábřeží Lázně na lodi is a wellness center with sauna and spa. It is located on the river at Rašínovo nábřeží and offers jaw-dropping views of the city. Guests can enjoy a classic Finnish sauna and bathe in a hot water outdoor pool. The a pilot project by H3T architekti, aims to test the interest of Prague residents and visitors in sauna facilities. So far, the project is a success.

2. Muzeum Smyslů

Muzeum Smyslů, the Museum of Senses, is a playful tourist attraction, which only opened in November 2017. It is a unique experience, fun and educational at the same time. You start with a walk through a dark tunnel where the water flows upwards, and the journey will take you to the top of a skyscraper, to a dessert of optical illusions, in a park where you can play music and form extraordinary sand structures, and so on. Simply fascinating, and a great stop for a fun winter afternoon in Prague. Muzeum Smyslů: Infinity disco room

3. Mysteria Pragensia

The Museum of Alchemists and Magicians "Mysteria Pragensia" is a sensational attraction that offers a trip into the occult with odd exhibits that challenge your imagination and beliefs. They also have a pub and often offer ghost tours of Old Prague, as well as boat tours on the Vlatva. Museum of Alchemists and Magicians

4. Reon Argondian's Magical Cavern

Reon Argondian's Magical Cavern on Petřín Hill is an art project the artist started in 2005. It's a private cave-like museum with walls covered with the psychedelic paintings of Argondian (nee Jan Zahradnik). This is also the artist's studio, where you can meet him and see him at work. Reon Argondian inside his Magical Cavern

5. Speculum Alchemiae

We remain in the world of magic with our last stop: Speculum Alchemiae. It is a relatively new attraction, discovered after the floods that affected the historical center of Prague in 2002. This was the secret laboratory of the alchemists of the rennaissance and the current exhibition gives an authentic view of the city's occult past, featuring items that belonged to personalities like John Dee, Tadeáš Hájek of Hájek, Rabbi Löw, and Tycho Brahe among many others.
If you have more than a weekend in Prague, you could also visit Matej Kren's "Idiom" installation at Mariánské nám. 98/1, in the entrance hall of the Prague Municipal Library. The artist's "tower of books" was installed here in 1998 and still fascinates the visitors of the library. Made of 8,000 books, the tower has also been sometimes dubbed the "Column of Knowledge."
Mihaela Lica-Butler is travel writer and travel public relations consultant by profession, lover of cultures and cuisine. She has built a fun career while chiming in on many topics, from relating the trials and tribulations of the people of Kosovo, to experiencing, first hand, the heroics of the Romanian soldiers serving for the UN. But she thrives in conveying her love for travel and places in written word, and she is happy to be a constant contributor for some of the world's best travel sites.