La Rotisserie Is the Gourmet Haven You Don't Want to Miss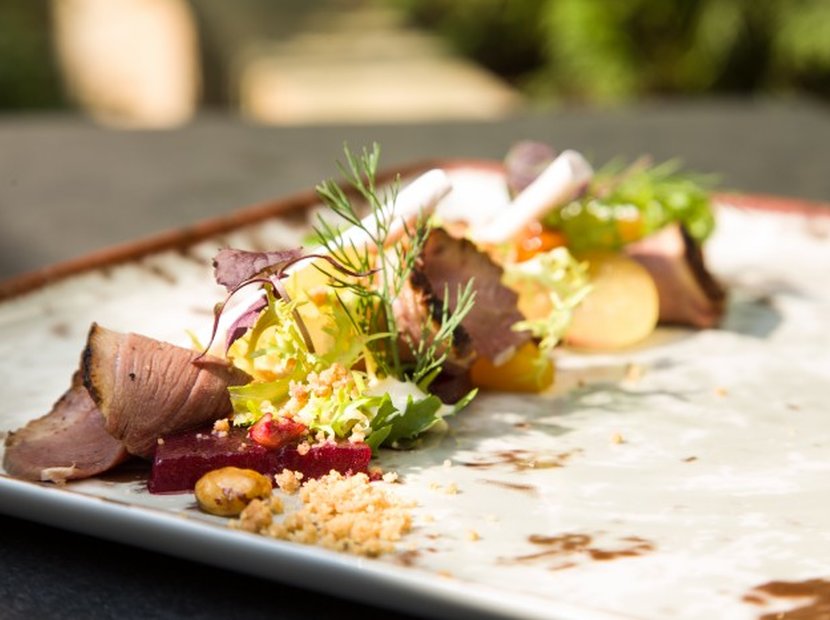 La Rotisserie,
the playground of acclaimed Chef Paweł Oszczyk
, deserves a spot among the first tier of gourmet restaurants in Warsaw, especially after the recent renovations in September, that converted this culinary temple into an elegant foodie haven.
La Rotisserie is the kind of restaurant that shouldn't attract only the posh and the connoisseurs, but all gourmands with a passion for authentic culinary creations that draw upon tradition, defying the norms influenced by international standards that enhance the palate, presentation, and ultimately the dining experience. Because Paweł Oszczyk, named the Chef of the Year 2016 by the prestigious international culinary guide "Gault & Millau" 2016, proposes the ideal Polish-French fusion menu, with perfectly crafted starters, and mains full of zest. Now the presentation is rustic with a touch of Instagram-flair, as the food is carefully displayed on designer crockery, in tune with the new decor of the restaurant, which combines light ecru curtains and French oak chevron floor, hand distressed mirrors in dark, steel frames, and an entire wall displaying fine wines from Poland and from abroad.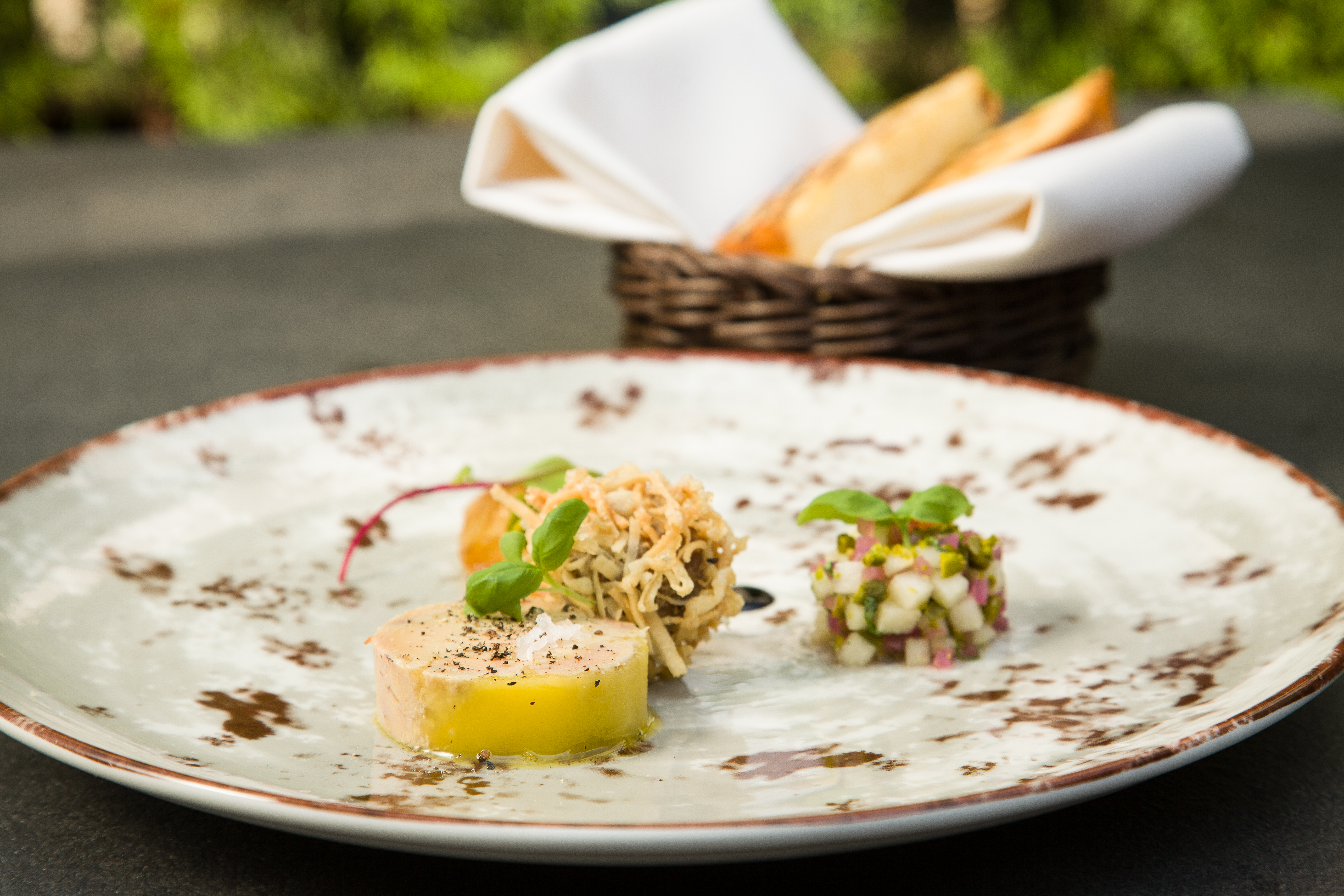 The new interiors of the restaurant were designed by Polish interior designers from Tarnowski Division, with a focus on simplicity and unpretentious elegance, replacing the outdated interiors that were dominated by frescoes, heavy curtains, and brown colors. Now modern Italian chandeliers and wall sconces add a plus of modernity to the dining area, while ceiling-to-floor windows bathe the interiors in natural light.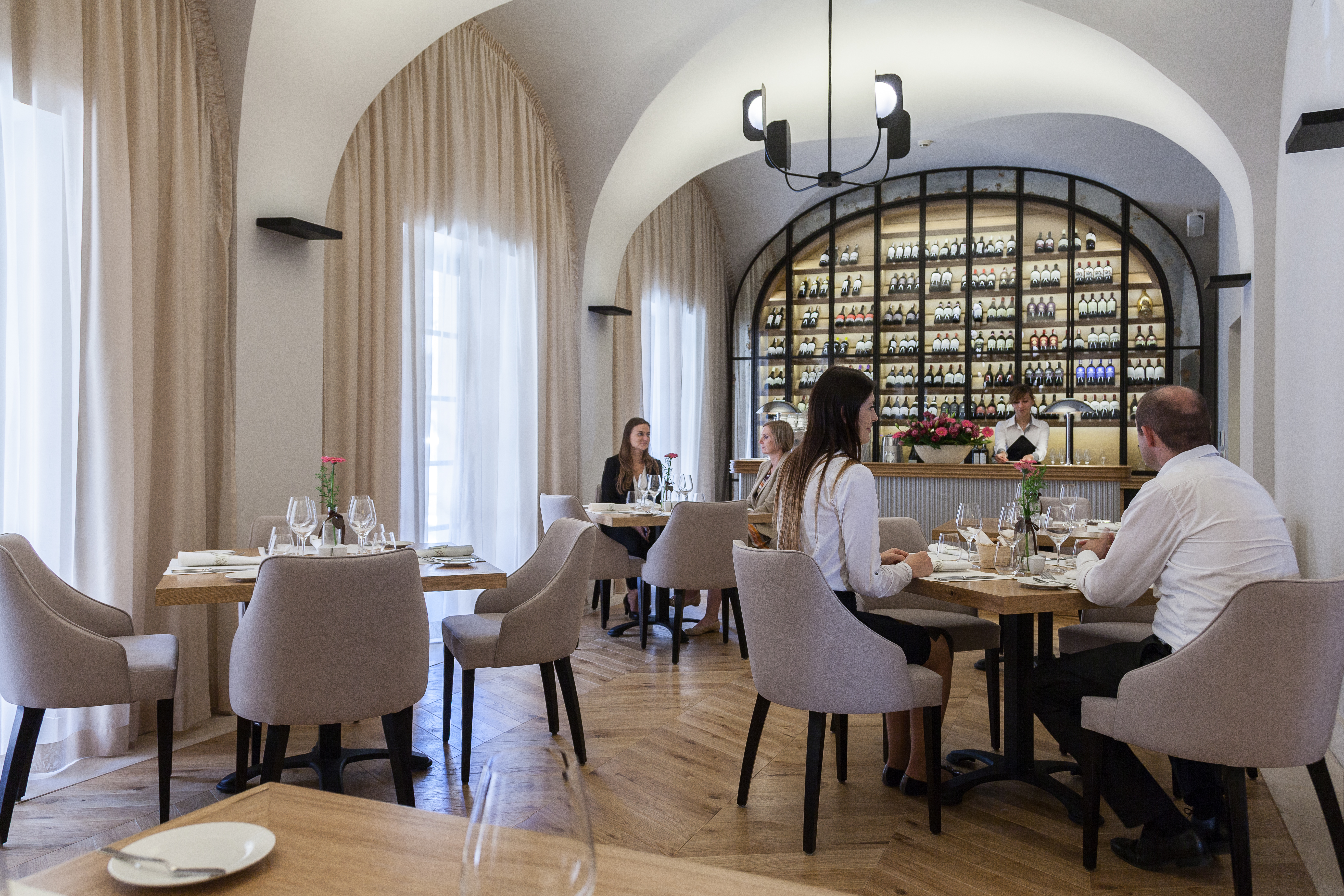 La Rotisserie is not an exclusive address for guests of Mamaison Hotel Le Regina. Many Warsaw residents enjoy coming here for extravagant food that does not require a fortune to be enjoyed, and wines carefully selected by Andrzej Strzelczyk, Poland's double Master of Sommeliers, to balance the menu. These wines are displayed and kept at optimal temperatures in the elegant glass cellar that dominates an entire wall of the dining room. Whether you choose the tasting menu, or you count on the seasonal a la carte specials to satisfy your craving for gourmet cuisine, you can always count on the expertise of our sommelier to choose the wines that complement best your favorite dishes.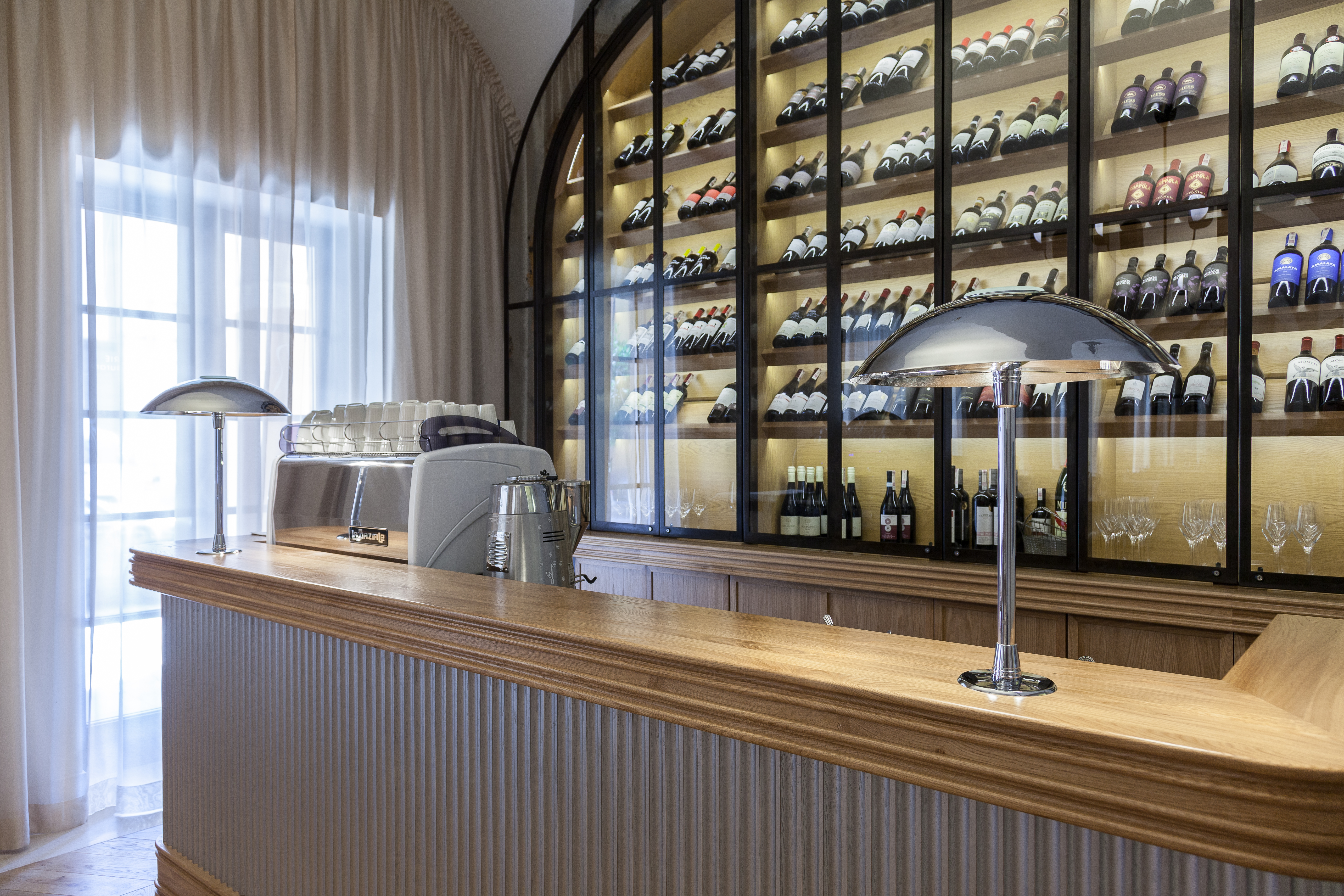 For reservations contact La Rotisserie via email at restaurant@mamaison.com or call 022 531 60 70.
Mihaela Lica-Butler is travel writer and travel public relations consultant by profession, lover of cultures and cuisine. She has built a fun career while chiming in on many topics, from relating the trials and tribulations of the people of Kosovo, to experiencing, first hand, the heroics of the Romanian soldiers serving for the UN. But she thrives in conveying her love for travel and places in written word, and she is happy to be a constant contributor for some of the world's best travel sites.