October 25, 2014: Day Trip to Hoslovice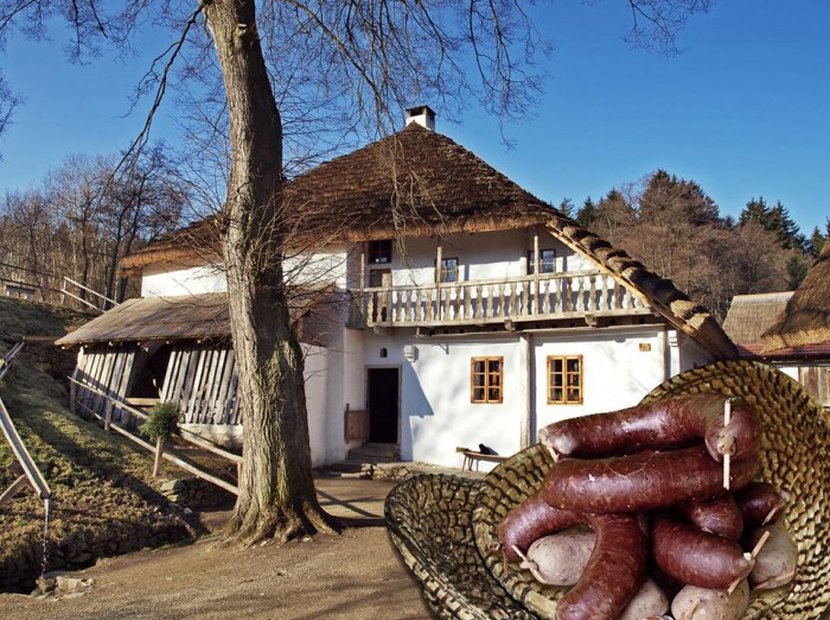 If you are a
Mamaison guest in Prague
, and you already know the hidden beauties of the City of a Hundred Spires, adventure out of the metropolis, to the countryside, not far from Strakonice, where you will find the oldest, and
best preserved watermill in Bohemia
. The watermill originated in the Middle Ages, sometime in the late 1500s. The first documentary reference dates from 1654, and there is evidence that the trees used to build the ceiling of the granary were cut in 1568.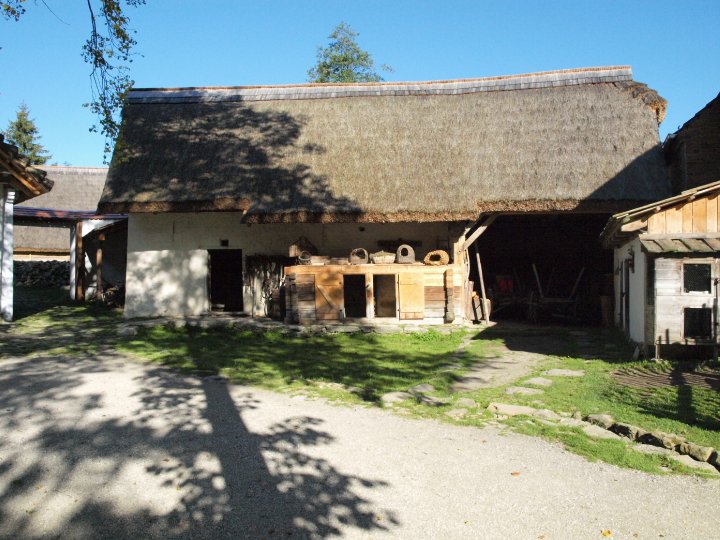 This architectural treasure, still fully operational, was converted into a museum, where you have the opportunity to join a variety of traditional events, like the Carnival, the Harvest Festival, Christmas, and many others. One of them takes place October 25, 2014, and celebrates the traditional South Bohemian pig-slaughtering. This celebration, held each year around the same day, marks the end of the tourist season in Bohemia, and represents an occasion for visitors to the Czech Republic to learn more about authentic local traditions, to experience the lifestyle of the countryside, and to sample culinary delicacies specific to this area.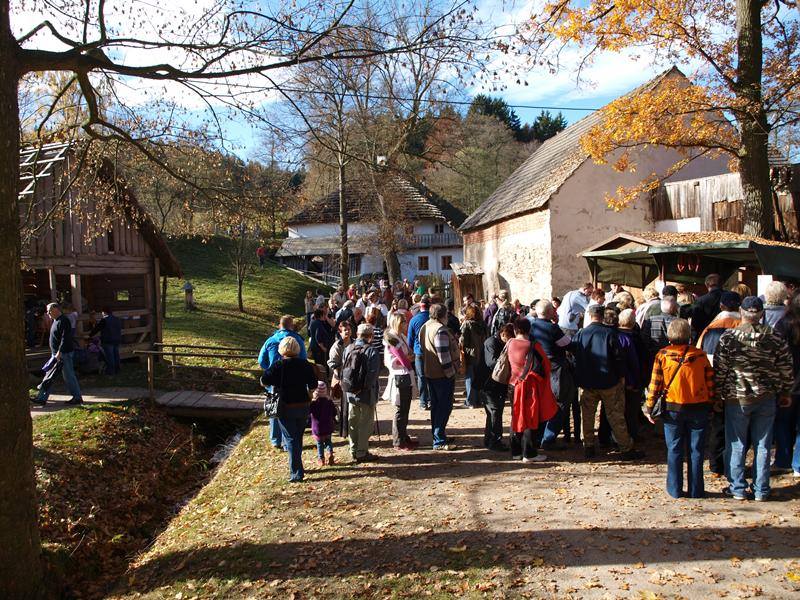 The event attracts large numbers of local residents too - an opportunity to experience their friendly hospitality first hand. Thing of the festival as a family adventure, and bring your kids to teach them about life at the farm, storage and preparation of food, respect for tradition, and more. The permanent exhibition of the watermill shows ethnographic items with focus on agriculture, including growing and processing of several important crops and cattle breeding, traditional meals, and local customs. For those who don't want to leave the mill empty-handed, there's a souvenir shop, selling local arts and crafts. If you planned a day trip, don't miss the ecological farm nearby,
U starýho kance
(At the Old Boar's).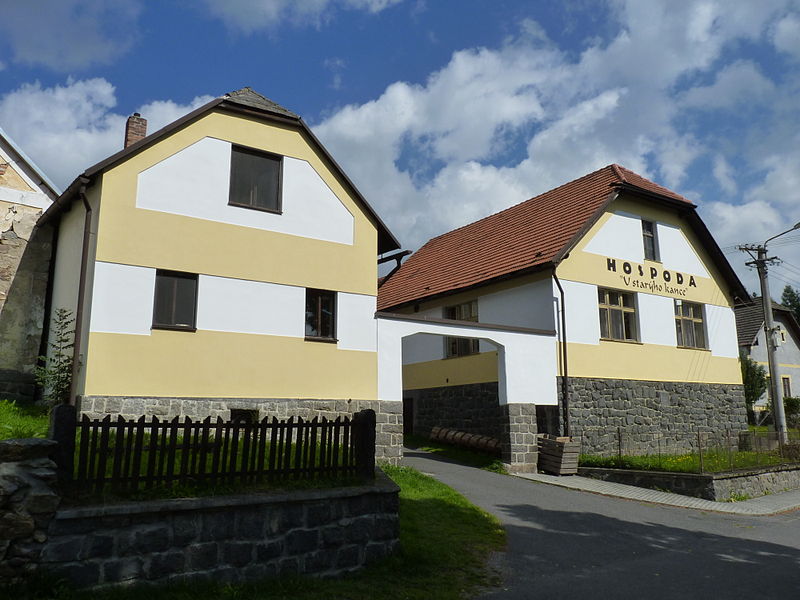 Hoslovice, U starýho kance (Image Michal Klajban on Wikipedia) This is a family-run guesthouse, offering accommodation, but also a variety of activities, including horseback riding for all ages, fishing, farming activities, traditional dining, and even traditional pig slaughtering.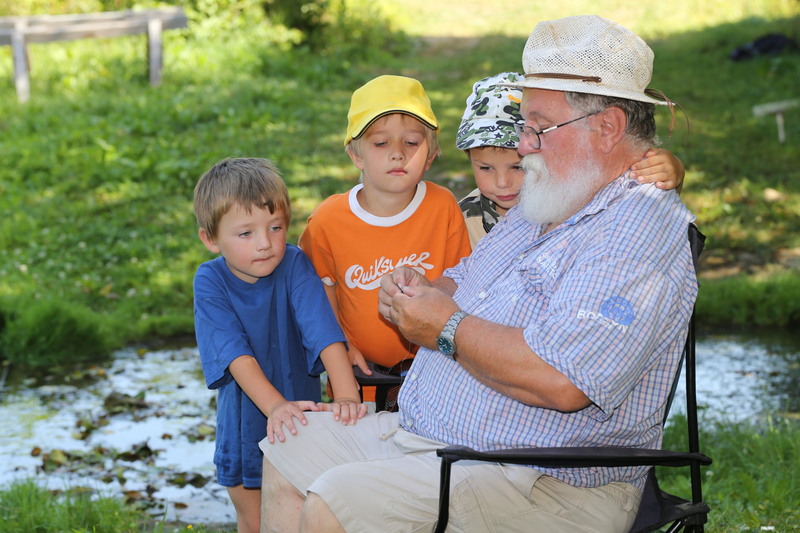 Fishing in Hoslovice (Image courtesy U starýho kance) Last, but not least, stop in Strakonice, to visit the castle, which now hosts the Museum of Central Otava Basin. The Hoslovice Watermill is part of this museum. If your time at the mill was a rewarding cultural experience, what you will discover in Strakonice is a wealth of information, a beautiful architectural landmark, unique religious sites, and an outstanding garden, with castle safari where children and adults alike can see Ouessant sheep, Dutch dwarf goats and Cameroon goats, ponies and more.
Mihaela Lica-Butler is travel writer and travel public relations consultant by profession, lover of cultures and cuisine. She has built a fun career while chiming in on many topics, from relating the trials and tribulations of the people of Kosovo, to experiencing, first hand, the heroics of the Romanian soldiers serving for the UN. But she thrives in conveying her love for travel and places in written word, and she is happy to be a constant contributor for some of the world's best travel sites.