Cool Prague: Holešovice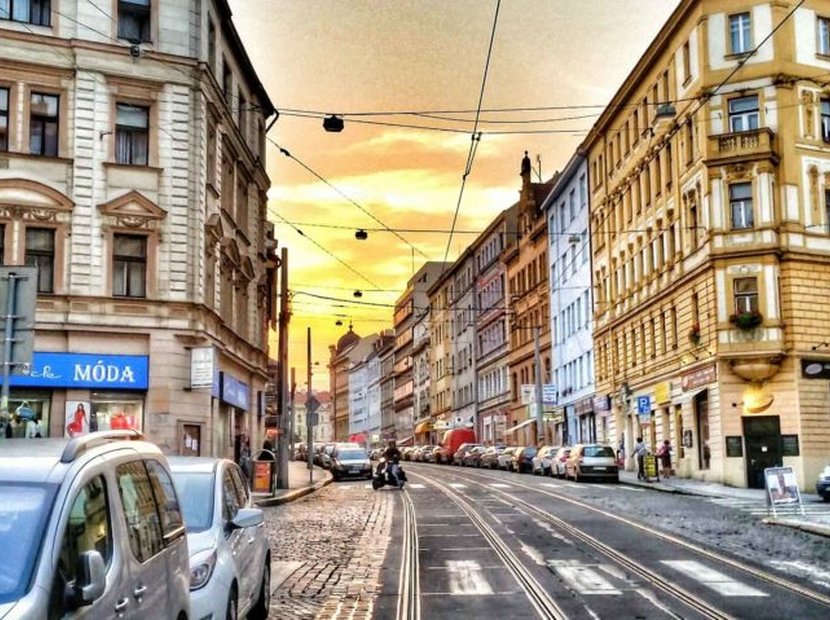 Holešovice has emerged in the past ten years as Prague's capital of cool. It boasts fancy industrial spaces housing bars, clubs, and all kinds of artsy shops showcasing up and coming Czech designers and artists. Some of its abandoned factories and slaughterhouses are now used for pop-up cultural events, exhibitions (like DOX Center for Contemporary Art), or are centers for performing arts. Some of the coolest places to see in Holešovice include the neo-Gothic Church of St. Anthony of Padua, the Veletržní palác, and the Praha-Holešovice railway station. But besides architectural landmarks, this neighborhood offers enough to entertain you. The
Národní galerie v Praze
, National Gallery in Prague, is housed in large part inside the Veletržní palác. One the largest museums in Central Europe, the gallery has an extensive permanent collection featuring works by artists such as Picasso, Van Gogh, Cézanne, Miró, Klimt, Gauguin, and many others. Czech and Slovak painters and sculptors are also represented through the works of Alfons Mucha, František Kupka, Rudolf Fila, and Bohumil Kubišta, among many others.
Výstaviště Praha
is another interesting destination in Holešovice. These are Prague's Exhibition Grounds, a popular attraction since opening in 1891. They are located next to the Stromovka Park. Or, you can hang out with the hipsters at
VNITROBLOCK
. It is a multifunctional concept store with original brands, sustainable fashion, and interior design by European designers, as well as live DJs, art exhibitions, DIY workshops, and other cultural events. One side of the space is occupied by trendy café. If nature is your thing, there are two beautiful parks in Holešovice: Letna, with views of the Old Town, and Stromovka, the largest park in Prague. Last, but not least, Holešovice is a great destination if you love street art. Almost all its streets will reveal a gem of proportions, but the best art is still on Milady Horakove street. Holešovická Tržnice, now Pražská tržnice, or the Prague Market, is another appealing attraction. It's a maze of stalls selling all kinds of goods. You'll even find a "
Mint Market
," a pop-up design market selling original fashion, jewelry, and accessories, plus concerts and workshops. Do you have any other favorite spots in Holešovice you would like to mention?
Mihaela Lica-Butler is travel writer and travel public relations consultant by profession, lover of cultures and cuisine. She has built a fun career while chiming in on many topics, from relating the trials and tribulations of the people of Kosovo, to experiencing, first hand, the heroics of the Romanian soldiers serving for the UN. But she thrives in conveying her love for travel and places in written word, and she is happy to be a constant contributor for some of the world's best travel sites.