Gourmet Experiences at Mamaison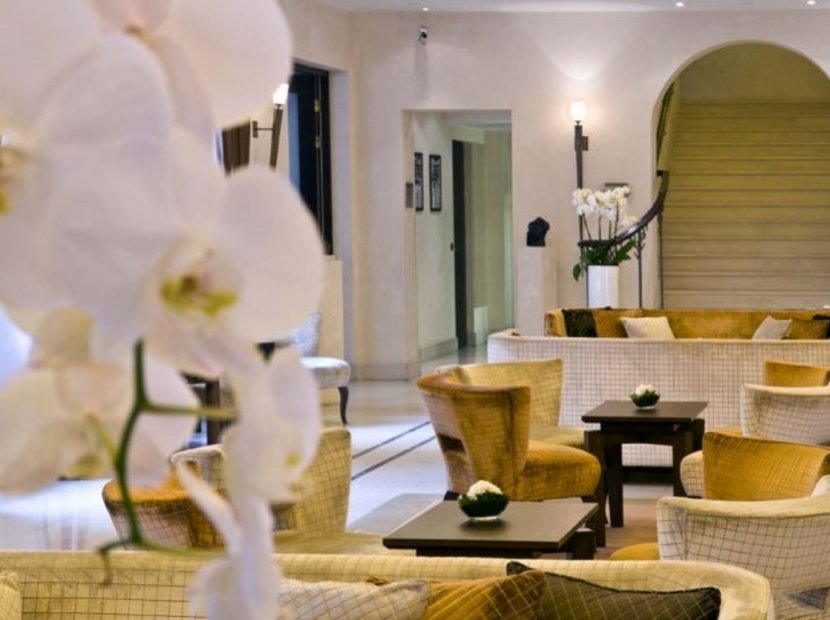 A Gem of Budapest: La Perle Noire Restaurant and Lounge
A new world opened as our mystery guest stepped onto the patio of La Perle Noire Restaurant and Lounge, which is, according to local media and residents, one of the most beautiful terraces in Budapest. And they are not wrong. Time stands still here, in a silent intensity, you find yourself captivated, under the magic spell of a relaxing urban garden. For you are the mystery guest. Welcome to a different hospitality experience. Prepare to enjoy the finest local dishes, the freshest local, and organic, ingredients, and the friendliest atmosphere in this magic city. We've got it: you are a foodie. But, you are, probably, not alone. You are here to share the time of your life with someone special, and we will do anything we can to make your time with us as memorable as you imagined it. This is, after all, award-winning Mamaison Hotel Andrassy Budapest. It could still be summer: the patio is green and cheerful. Guests come, and go, but you can linger for hours, in candlelight, under the stars, savoring signature dishes inspired by both Hungarian and French traditions. But then, the weather may not always be on your side, so La Perle Noire Restaurant and Lounge is a haven of sorts, even when the elements are hostile. If you arrive too early, that "hear-a-pin-drop" silence may put you off, but patience, dear mystery guest: the energetic staff will appear in no time, with just the right culinary suggestions to take away your blues.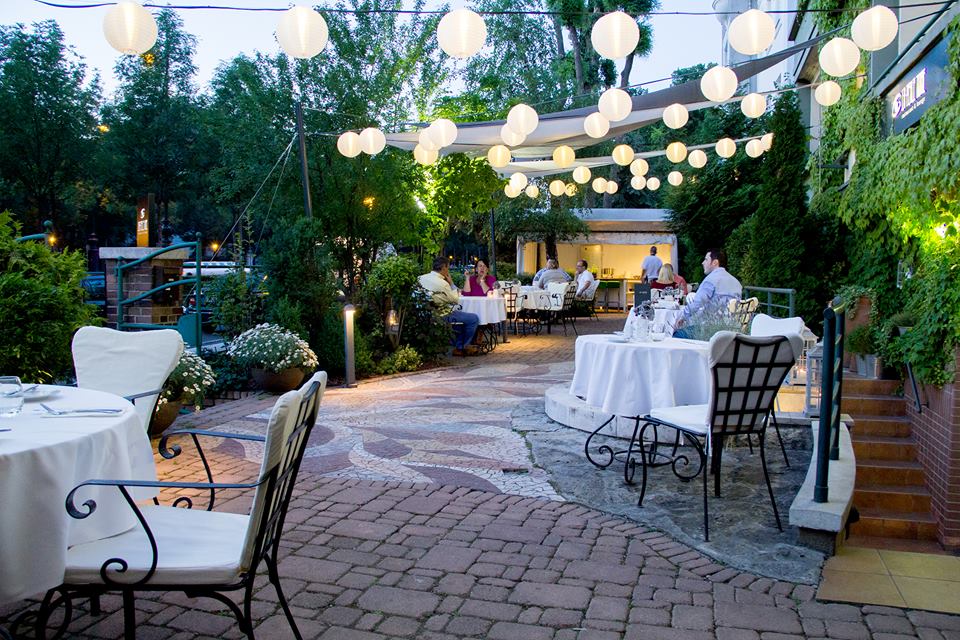 Imagine indulging in a Barbary duck breast with Rougié duck liver, chili Beluga lens ragout and gingery green apple, arriving at your table looking pretty much as sensual as a Charles Willmott painting. Now, that's perfection, as some celebrity chef somewhere would say in front of the cameras. But, maybe, just maybe, you want something with local flavors? A "Chef menu," one of the two you can choose from, paired with the right sommelier recommendations, will do the trick. In other words, precious mystery guest, no matter the season, we will overindulge you, for sure.
Moscow's Darling for Lovers: MEAT & MORE Restaurant
So, dear mystery guest, you are now in Moscow, probably staying at Mamaison All-Suites Spa Hotel Pokrovka. Good for you! Did you know that this fine luxury establishment hosts the 11th Spa by Algotherm in existence? Yes, the hotel redefines pampering in all its forms. You can expect the same treatment from MEAT & MORE Restaurant, the jewel in our crown. MEAT & MORE is the perfect setting for a date, for a wedding, and, why not, even for a psychedelic evening. Just look around you: the interior is so fresh, innovative, and unexpected, that it can transfigure into any theme you may choose. A wedding? We are a favorite partner of the Wedding Magazine, and many couples pick MEAT & MORE for a lively party, after they tie the knot. The cuisine is refined and sophisticated, just like the interior decor by Anton Gorlanov. This is the only restaurant in the Mamaison collection to welcome you 24 hours a day, every day. When hunger strikes, just step inside the restaurant, and the staff will make you feel like a VIP, every time.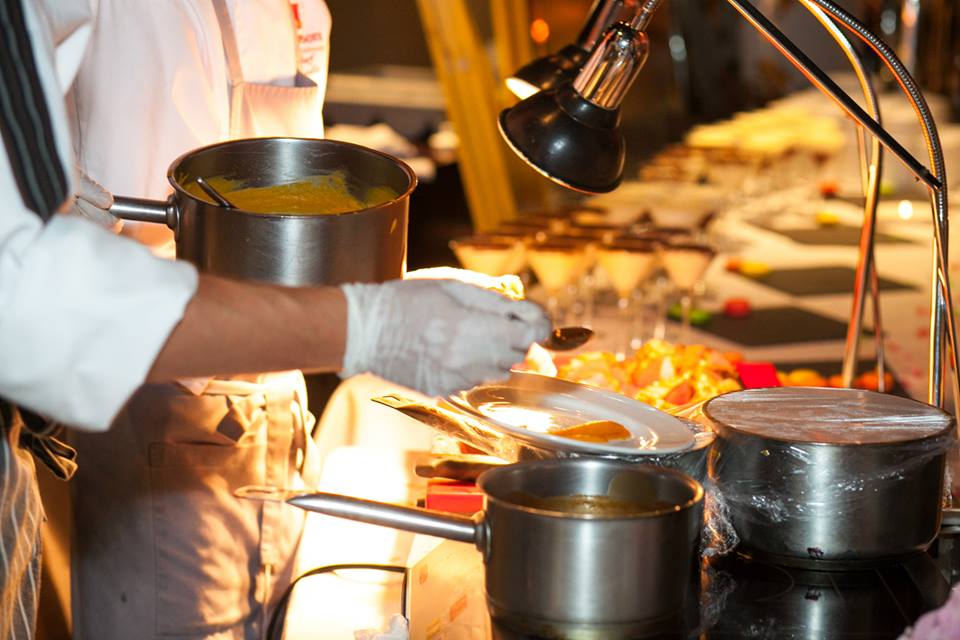 If your question is "How happy can a steak make a man?" then the answer from MEAT & MORE is "elated." Steaks pass as simple meals, but not when they are prepared with the best meat cuts available on the market, and refined with signature gravies, and sides that put the world's most famous restaurants to shame. Not a "meat" fan? Well, there's always the "more," which stands for creative chef dishes, melt-in-your-mouth desserts, soups, salads, and internationally-inspired mains that change seasonally.
Timeless Elegance, and Cuisine by Paweł Oszczyk: La Rotisserie Restaurant, Warsaw
This imperial space is the reason why many local residents visit Mamaison Hotel Le Regina Warsaw time after time, every week. Everything you see, touch, or eat in this urban eatery is the best. You don't need to be a guest of the hotel to indulge in the finest gourmet creations available in Warsaw. The "grand" experience is open to all foodies, always changing, innovative, and fresh. The restaurant is as romantic, as it is family friendly. It is as suitable for business lunches, as it is for exclusive parties. And the terrace: is a sanctuary.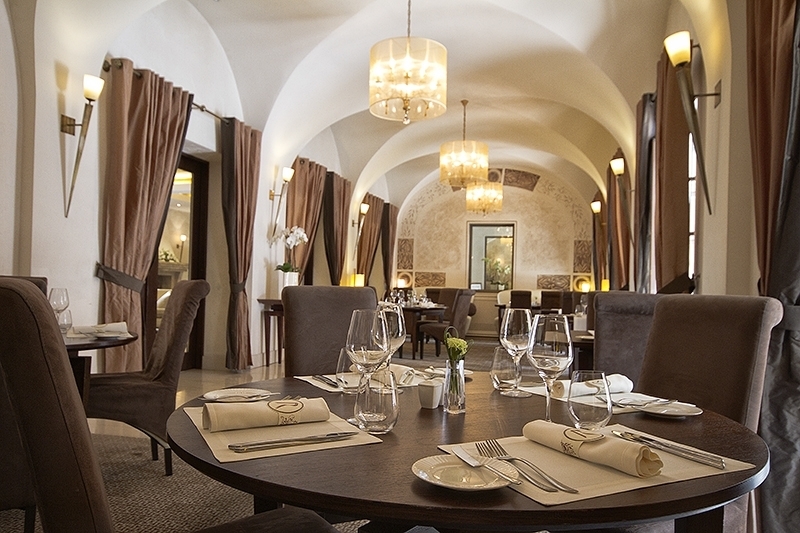 This is where you will find Chef Paweł Oszczyk, recently designated the Polish Chef de l'Avenir 2014, a prestigious award by the International Academy of Gastronomy, which recognizes culinary excellence. No wonder that the local food bloggers rave about the cuisine, and if you consider that the wines are hand-picked by Andrew Strzelczyk, the Polish Champion Sommelier in both 2012 and 2013, you'll soon be convinced that only a few other selected restaurants in Warsaw come close to what La Rotisserie has to offer. In other words, if you are looking for the ideal place to satisfy your passion for gourmet foods, this is it. Every other dish is more of a treat than the first, and every glass of wine is godliness.
Mihaela Lica-Butler is travel writer and travel public relations consultant by profession, lover of cultures and cuisine. She has built a fun career while chiming in on many topics, from relating the trials and tribulations of the people of Kosovo, to experiencing, first hand, the heroics of the Romanian soldiers serving for the UN. But she thrives in conveying her love for travel and places in written word, and she is happy to be a constant contributor for some of the world's best travel sites.