Discovering the Ferenc Hopp Museum of Asiatic Arts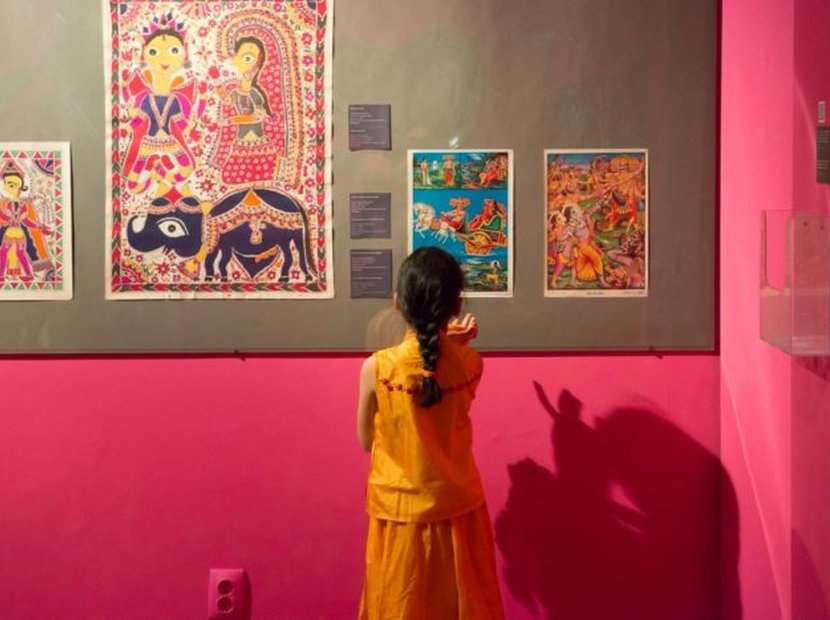 The Ferenc Hopp Museum of Asiatic Arts is about two minutes walk from Mamaison Hotel Andrássy. It is a thought-provoking destination, founded in 1919 by Ferenc Hopp (1833-1919), whose passion for the Orient and Oriental art led to an impressive collection, boasting more than 4000 objects. The current exhibition celebrates the woman goddess and is titled "Devi Cults and Traditional Female Roles in India."
At its time, the Ferenc Hopp Museum of Asiatic Arts was the only museum of Oriental art in Hungary. The museum opened in the Hopp residence on Andrássy Road. Even the garden of the villa was landscaped according to Asiatic models and was, for a long time, recognized as a curiosity for its Oriental ambiance.
The first director of the museum was Zoltán Felvinczi Takács, a well-known historian and orientalist, whose insight was influential in the success of the museum. What started in 1919 as a private collection, is today one of Hungary's most cherished addresses for Oriental art, with a permanent collection of over 30000 items, originating from China, Japan, India, South East Asia, Nepal, Tibet, Mongolia, Korea, and the Near East.
Besides art items, the Ferenc Hopp Museum of Asiatic Arts hosts a vast library of Oriental art, preserving and mediating volumes pertaining to the history, cultures, and religions of Asian and North African nations.
The museum is open weekly from Tuesday to Sunday, with free admission for little art lovers (aged six and under). Guided tours - offered in Hungarian and English - for individuals and groups of visitors are provided during opening hours on weekdays between 10 a.m. and 5.30 p.m. You must book a tour in advance. The museum currently offers educational programs in Hungarian, but workshops in other languages will be available. Contact hoppmuzeumpedagogia@hoppmuseum.hu for details and updates.
Besides the Ferenc Hopp Museum of Asiatic Arts you can visit several other cultural attractions when you stay at Mamaison Hotel Andrássy or at Mamaison Residence Izabella in Budapest. Both hotels are within walking distance from landmarks like the Zoltán Kodály Memorial Museum, the Saxon Art Gallery, the Ráth György Museum, the House of Terror, the Museum of Fine Arts, and the Vajdahunyad Castle among many others. There's something to do every day, and sure, you will enjoy our warm hospitality and unparalleled service too.
Mihaela Lica-Butler is travel writer and travel public relations consultant by profession, lover of cultures and cuisine. She has built a fun career while chiming in on many topics, from relating the trials and tribulations of the people of Kosovo, to experiencing, first hand, the heroics of the Romanian soldiers serving for the UN. But she thrives in conveying her love for travel and places in written word, and she is happy to be a constant contributor for some of the world's best travel sites.