Where to Get the Best Cup of Coffee in Budapest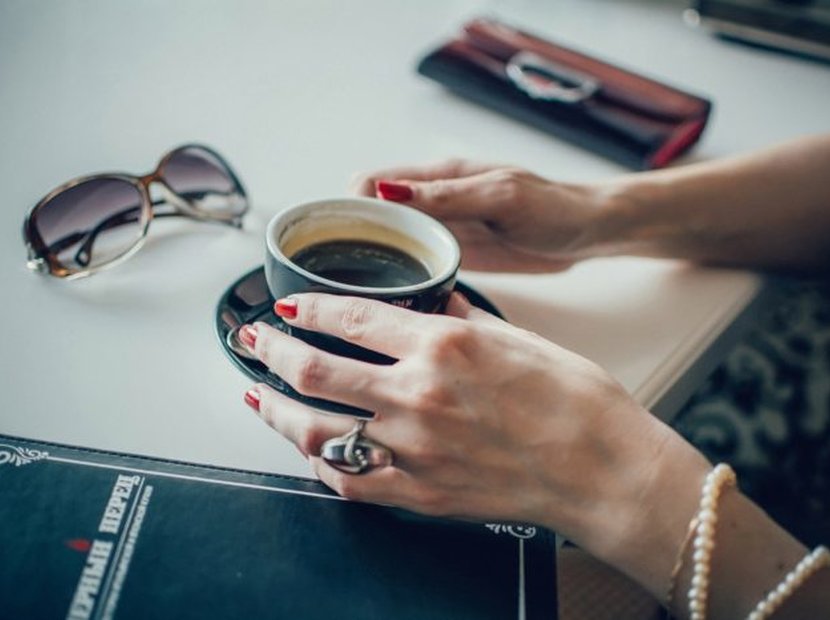 The quest for the perfect cup of coffee in Budapest is a rewarding journey. The city is full of historic cafes as well as hipster-style boutique coffee bars that brew all kinds of caffeine-infused drinks to satisfy the more demanding cohorts of consumers. Searching for the best cup of coffee in Budapest will also reward you with cultural discoveries as many of these places are housed in architectural monuments of significance, while others count on long traditions, having been prepared by local personalities, artists, and famous writers. If you are in Budapest, either staying at Mamaison Andrassy Hotel Budapest, at Mamaison Residence Izabella Budapest, or anywhere else, good coffee is always a great way to spend a few quality moments in town. We serve great coffee in our hotels too, as well as at La Perle Noire Restaurant and Lounge but if you are out, exploring the city, these are five cafes that will surprise and enchant you one way or another.
New York Café
The
New York Café
(New York Kávéház), which has been acclaimed as "The Most Beautiful Café in the World" in 2011, celebrated its 120th anniversary in 2014. It is housed in an eclectic Italian Renaissance-style palace, dating back from 1894. This impressive edifice also hosts the luxury New York Palace Boscolo Hotel, a restaurant, and the Nyugat bar. The cafe maintained the refined traditions of the Austro-Hungarian Monarchy and still serves Hungarian classics like Dobos, Sacher and Eszterházy cake. They have an extensive menu for breakfast, lunch, and dinner, plus a wide choice of desserts. You can also drop in for afternoon tea for two, or just for a good cup of Hungarian coffee. Highly recommended for atmosphere and for Iconic Hungarian dishes.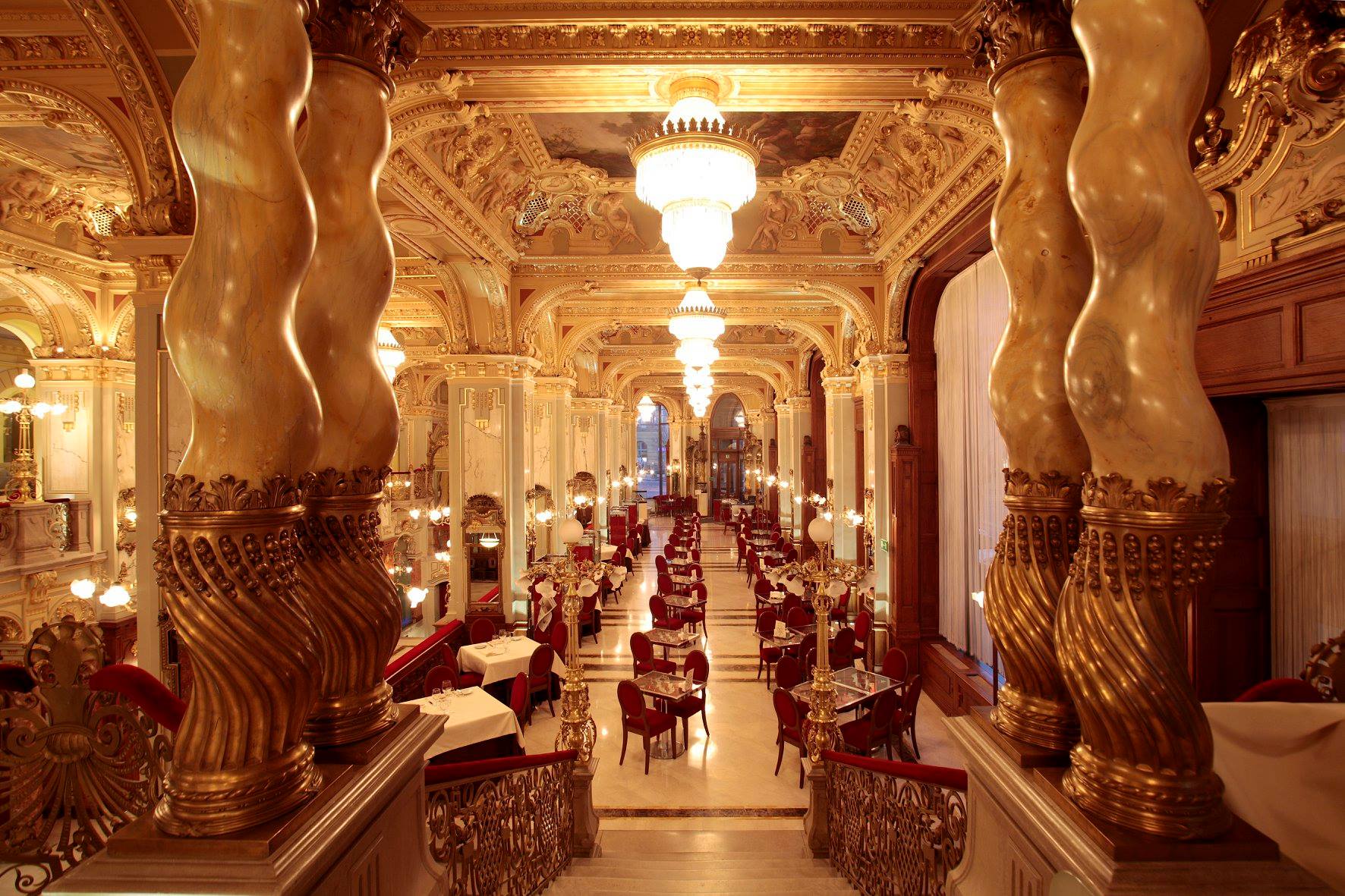 Espresso Embassy
Espresso Embassy
has nothing grand to brag about but they have amazing coffee. It is located next to the Embassy of Montenegro, in a small, unassuming building. The interiors are bare, as the focus is on coffee, and coffee alone. Sure, they have some cakes and pastries to go with your cup of joe, but that's not what they care about. This is the kind of coffee shop where you go if you truly know coffee and you want to drink a brew made by a professional barista.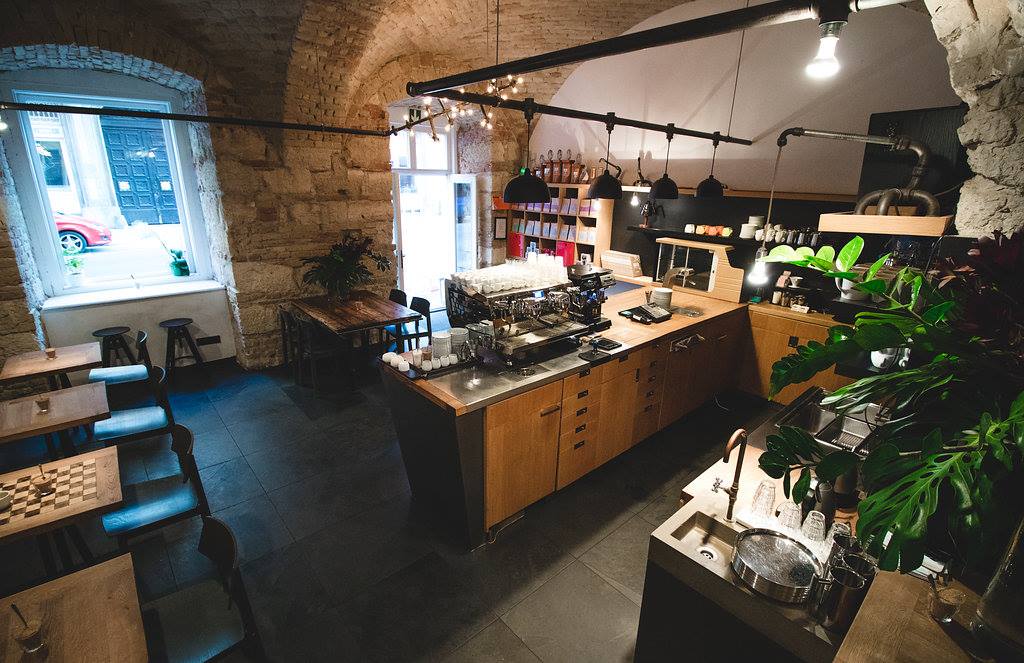 Café Gerbeaud
Café Gerbeaud
is another breathtaking destination for caffeine addicts, but it's also fantastic for handmade confectioneries of all kinds. They have fresh pastries all day, a generous selection of hot chocolate and coffee, teas, breakfast plates, and light snacks, including salads and sandwiches. They offer decadent cakes too, including Dobos and Eszterházy cakes, as well as signature creations. You have a lot to choose from. All cakes are available as takeaway too.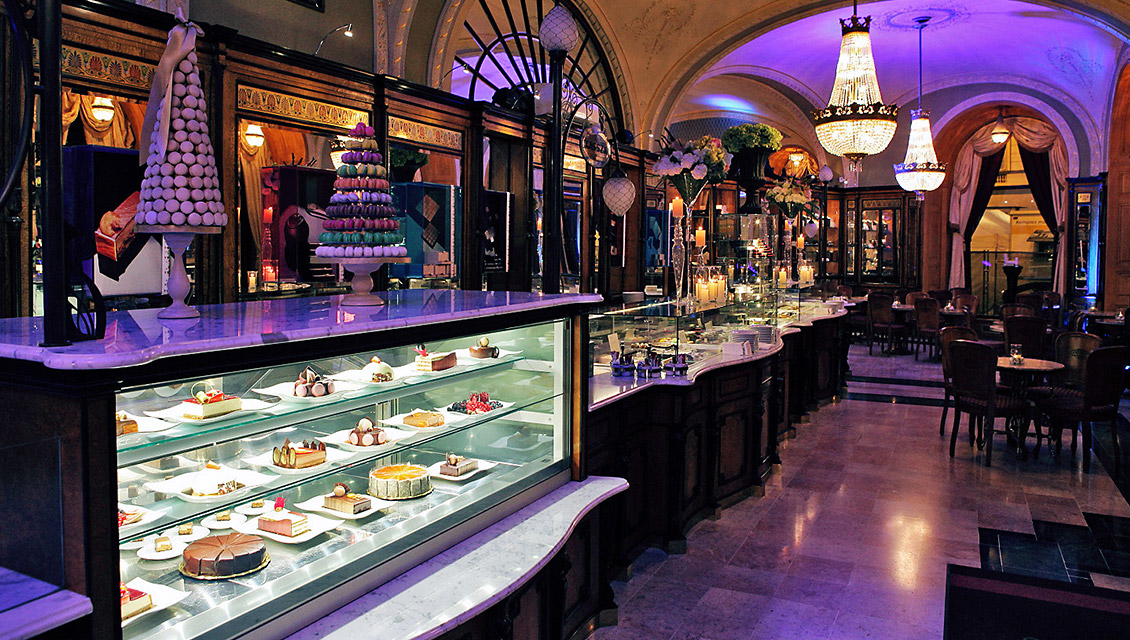 My Little Melbourne Coffee
My Little Melbourne
is one of the third-wave cafes established in the 2000s. The cafe is a nod to Australian coffee culture and it proudly brews for true coffee lovers. They offer only Espresso based drinks and cold drip coffee, some pastries, and light breakfast choices.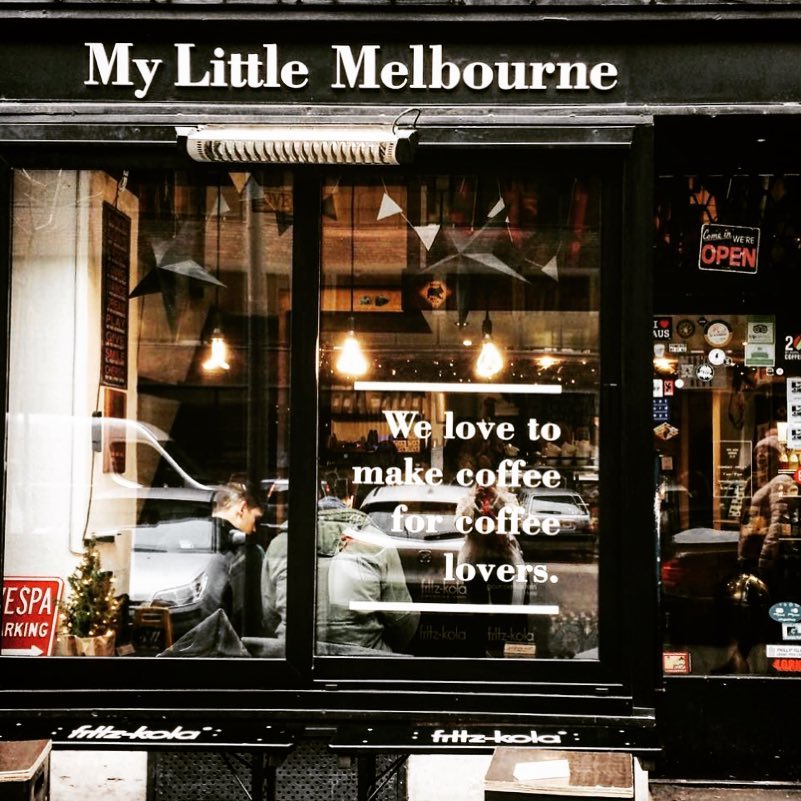 Ecocafe
Ecocafe
is the right address for organic coffee. Besides fair trade brews, you can also choose from 20 different organic teas, and enjoy tasty, healthy snacks, which are made with organic ingredients too. You can try and buy 7 different organic coffee-types at Ecocafe.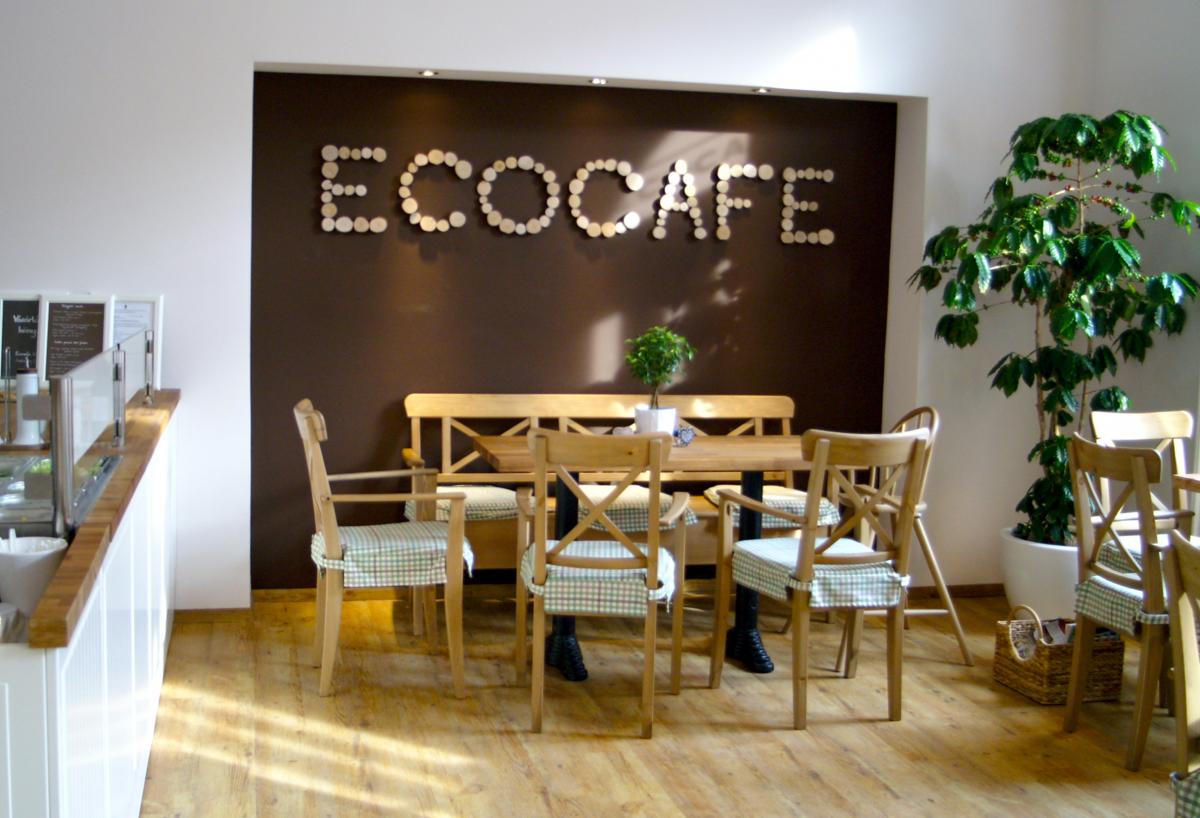 These are five of our favorite stops for good coffee in Budapest. Do you have anything else to recommend? The comments are open.
Mihaela Lica-Butler is travel writer and travel public relations consultant by profession, lover of cultures and cuisine. She has built a fun career while chiming in on many topics, from relating the trials and tribulations of the people of Kosovo, to experiencing, first hand, the heroics of the Romanian soldiers serving for the UN. But she thrives in conveying her love for travel and places in written word, and she is happy to be a constant contributor for some of the world's best travel sites.