Budapest for Adrenaline Junkies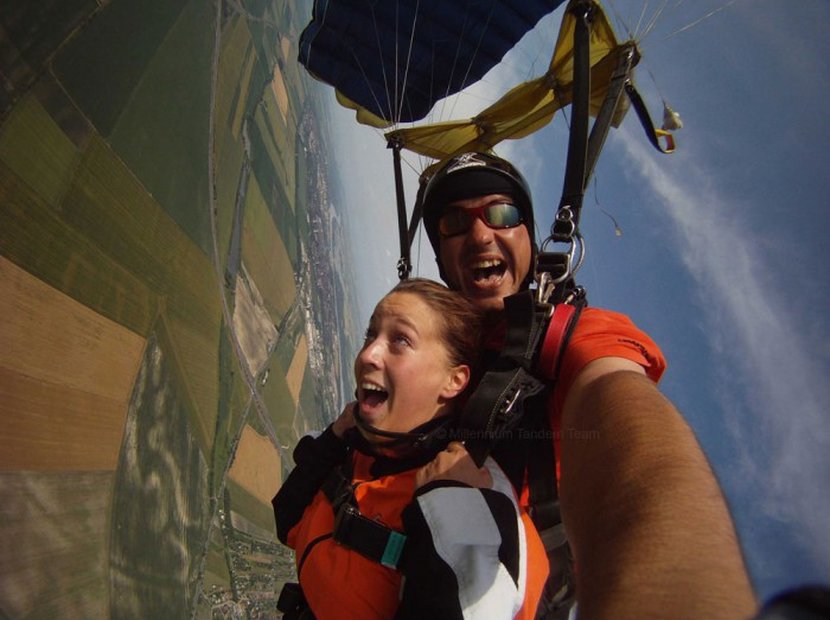 Budapest is a city of outstanding beauty, with remarkable architecture, and important tourist landmarks, well advertised in travel brochures, and guides of all kinds. Besides its over-mediatized baths and spas, music festivals, cuisine, and cultural events, Budapest offers visitors a wealth of other attractions, not many people know about. Although the city is not seen as a Mecca for adrenaline junkies, Budapest does offer a lot to those who enjoy more "extreme" activities.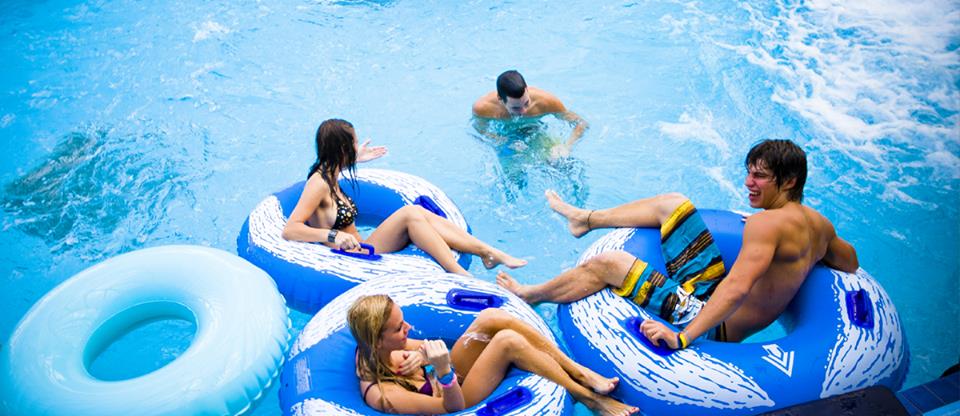 Aquaworld Budapest - Ramada Resort Already famous with locals and tourists, Budapest's
Aquaworld
offers the ultimate family experience, but it is also a must for thrill seekers. Strip down to your swimsuit, and book a lesson at the surf school - yes, you can learn how to ride the waves in one of Europe's most romantic inland cities. Those in search of treetop thrills will find enough to challenge their skills at the Adventure Park, part of the same Ramada Aquaworld. Location: Íves út 16. Phone: +36 1 231 3760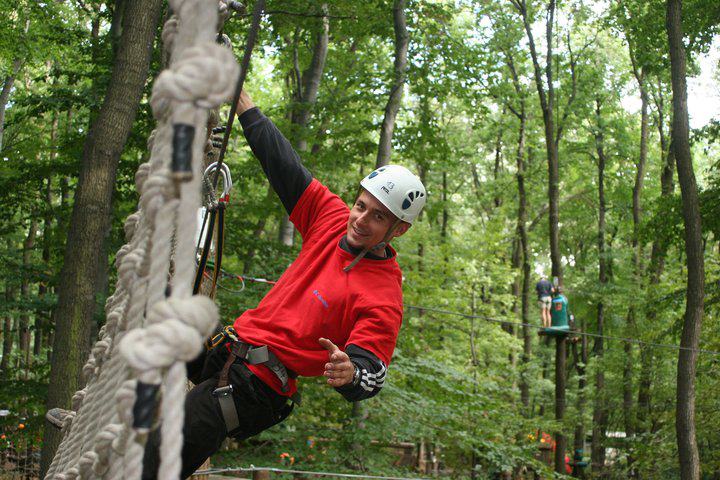 Challengeland Kalandpálya
is closer to nature, in a real Hungarian forest, and offers a richer experience for all ages, including nighttime climbing, individual rope course for all ages; dual rope course, for adults and children to race together; racing rope course; an earthy obstacle course known as the Giant Labyrinth; a log castle, ideal for family fun; and so much more. Location: Konkoly Thege M. Út 21. Phone: +36 20 599 8501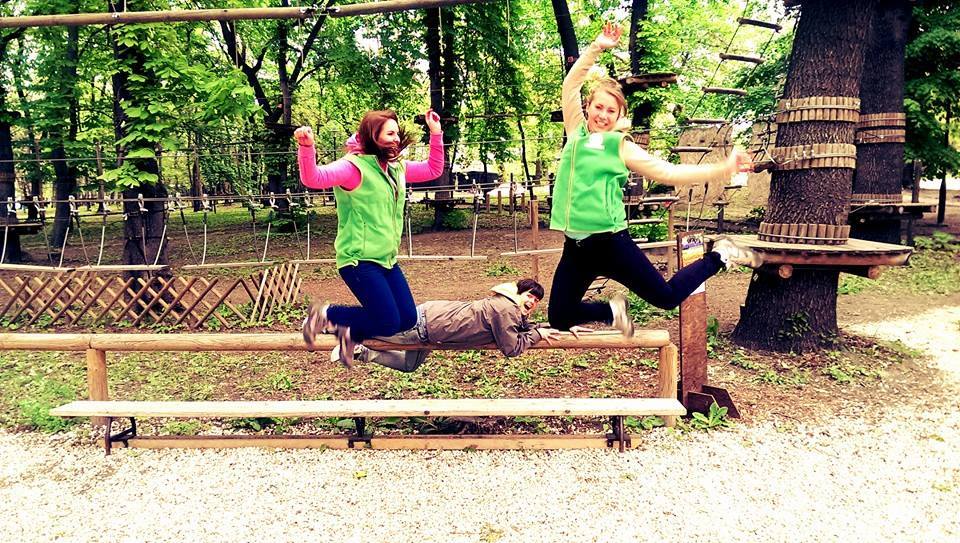 Similar to Ramada's Adventure Park, and the Challengeland Kalandpálya, the
Orczy Kalandpark
is especially recommended for younger thrill seekers. It has several racing courses designed exclusively for children, as well as activities for adults, including camping, laser tag, and even go-karting. Location: Orczy út 1.(Nagyvárad tér) Phone: +36 20 236 1214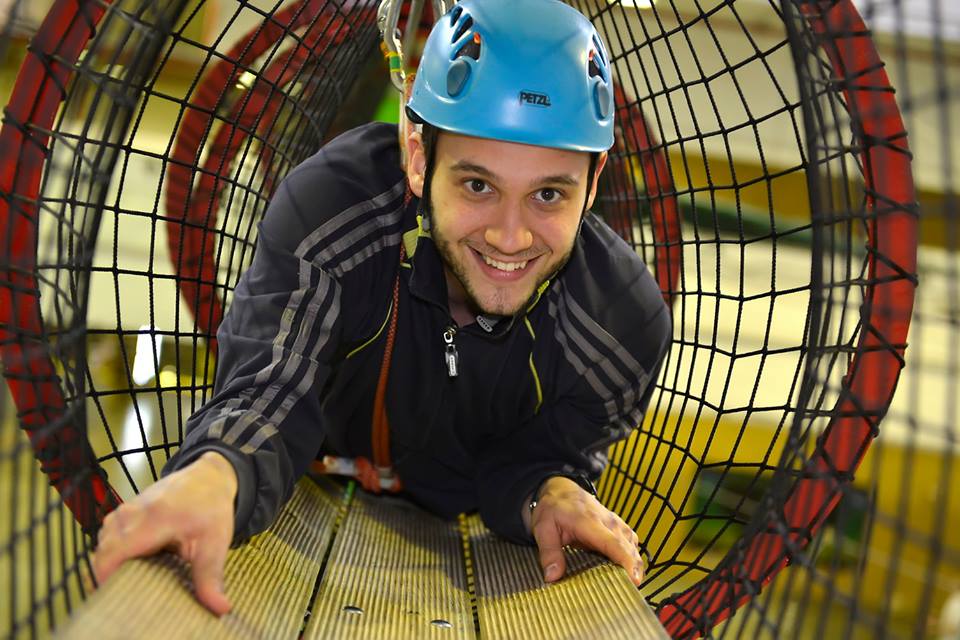 eXbox Adventure Park
, is the largest extreme indoor adventure park in Budapest, so you can enjoy adrenaline rush rain or shine. It's not the same as flying along the wires in nature, but you are still suspended far above the ground, and you have 20 obstacles challenging your completion of the course. If a ropes course is not enough, you can test your climbing technique, conditioning, and technical skills at the climbing wall. Inside the same park, the Lab Skatepark challenges BMX, roller skaters, and skateboarders. You will discover many other adventures for young and old. Location: Hunyadi János út 4. Phone: +36 30 232 5108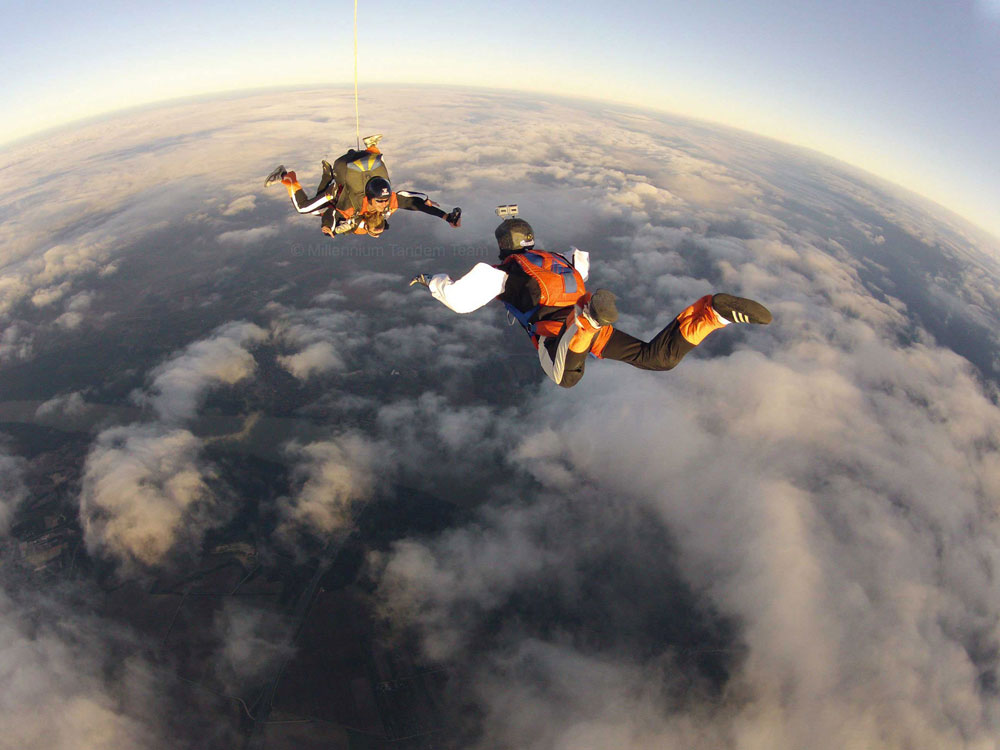 Nothing quite compares with the intense rush provided by a 200 km/h free fall and parachute descent from 3500 metres, and yes, Budapest can accommodate cloud riders too!
Tandem Skydiving
offers the closest skydiving location to Budapest, at Dunaújváros (Kisapostag) Airport, about an hour drive from the city center. The company offers transfer to customers, plus excellent prices, and even your own tandem skydive video if you want to keep the memory alive. Location: Dunaújváros Airport Highway no. 6 - at 76th km (close to Kisapostag) Phone: +36 20 341 2704 One of the newest attractions for active pursuits in Budapest is the
G1 Kart Center
, a facility designed for experienced drivers, who can test their skills driving GT5 go karts in a sound proof, safe environment. Drivers wear professional racing overalls and helmets for safety, but also for a complete, professional experience. Location: Róbert Károly körút 54-58. Phone: +36 30 2390743 Budapest offers many other opportunities for active travelers who enjoy nature. There are several companies that offer canoeing and kayaking tours on the Danube, wakeboarding, bicycle tours of the city, and especially hiking on the Buda side of the Danube River. No matter who you are, no matter what outdoor pursuits you like, there are thousands of different ways to discover this noble city.
Mihaela Lica-Butler is travel writer and travel public relations consultant by profession, lover of cultures and cuisine. She has built a fun career while chiming in on many topics, from relating the trials and tribulations of the people of Kosovo, to experiencing, first hand, the heroics of the Romanian soldiers serving for the UN. But she thrives in conveying her love for travel and places in written word, and she is happy to be a constant contributor for some of the world's best travel sites.