Top Five Best Ice Rinks in Moscow (With Pictures)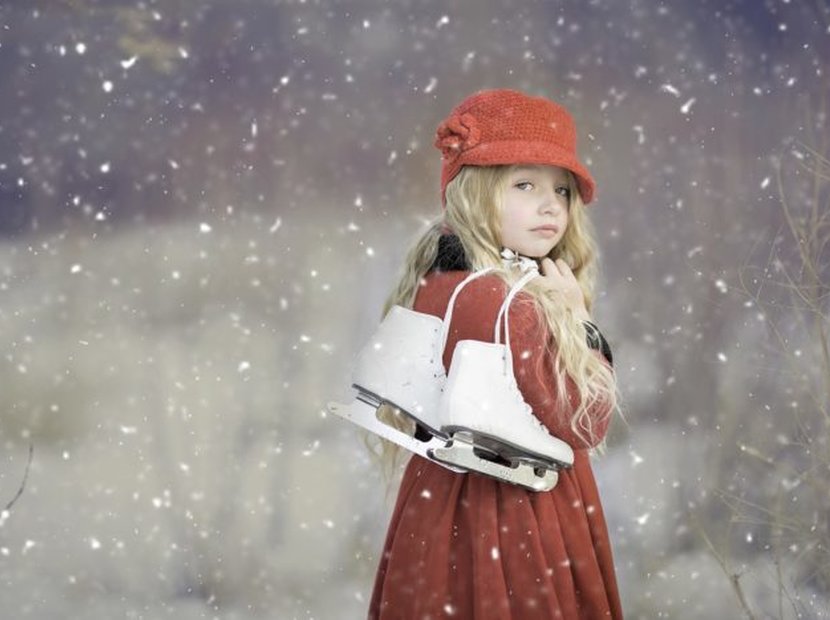 Millions of people say; "there's no place like Moscow during the Christmas season." While there may be some argument on this, the color and pageantry Russia's capital are adorned with are on par with anyplace on Earth. But when locals and visitors take to ice skates, the city has no equal for its outdoor ice skating rinks. Here's a short review of five of the best.
VDNKh ice rink

In 2017 the World Record Academy awarded Moscow's VDNKh ice rink the title "world's biggest skating arena with synthetic ice." Boasting some 20 thousand plus square meters of the ice surface, the stylish rink thrills skaters by allowing them to skate by beautiful fountains and past Soviet-era pavilions. Lined with many dozens of cafes and food courts, VDNkh is worth visiting for the sheer joy of skating, and for its proximity to the Moskvarium, and other nearby attractions too. The rink has a capacity of more than 4,500 people who may split their visit in between several themed zones: Big Circle, Infinity, Lovers' Alley, Children's Playground and the Hockey Field. But at Christmas time everything takes on a more festive and joyous flair. For convenience visitors have six equipment rental pavilions, skate sharpening stations, two medical areas, and three changing rooms. Entry fees range from 200 to 400 rubles.

Gorky Park ice rink

One of Moscow's most famous icons, legendary Gorky Park endeavors each year to improve on the previous year's icy wonders. For instance, the huge ice rink was recently enlarged by one thousand square meters to well over 19,000 square meters. Famous for its skate tracks that pass through the park's Central Square, Gorky Park also added a "stereo rink" so that skaters can ice dance to tunes provided by leading DJs. This season Gorky Park created an innovative portal to the reality of stereo and a world of light, music and events. Designers used wavy patterns that remind us of a sound sequence, and symbolize a movement of free sound. Visitors will also be able to see optical illusions without any 3D glasses, skate along ice alleys-equalizers and move to another part of the Ice Rink through illuminated tunnels. The whole park is an experience not to be missed, and visitors can expect a host of amenities from restaurants to the Gorky Park Museum and other attractions. Entrance tickets for adults to the main rink are in between 350 and 600 rubles.

GUM ice rink

Why not skate right on Red Square? You can, you know? The GUM ice rink on Russia's main square opens on Nov. 30, and while the rink only has space for about 450 skaters, the atmosphere is beyond compare. Skaters revel beneath the Kremlin walls and towers, the Historical Museum, St. Basil's Cathedral and a festively illuminated GUM department store. Next to the rink, the New Year tree and a small fair add to the experience. Drink a warm tea or mulled wine, and eat a bliny in sight of one of the world's most iconic landmarks. There are also always some entertainment shows too, that includes Russia's Santa Claus – Father Frost. Prices are from 200 to 400 rubles through February.

Sokolniki Park

Smaller than either VDNKh or Gorky Park, the ice skating rink called "Ice" is only 5,300 square meters. However, you'll find skating here a bit more intimate, since there's not near as many visitors most days. The park is famous for music and dances on the ice, and this year there's a huge hand heater to go along with the foot heater. First-time visitors to the park will be amazed at the park named for the falcon hunt formerly held by the Grand Dukes of Muscovy. The Sokolniki Park is one of the city's most beautiful, a labyrinth of walks and lanes with restaurants and amenities dotted throughout. You can also expect quite a few cafes and the usual skate rental outlets. Tickets are between 300 and 400 rubles.

The Ponds

For those visitors in search of an intimate Moscow experience, the ponds at Patriarshiye and Chistye are free as well as romantic attractions. Covered in ice in winter, these two natural skating rinks are also adorned for the season. Skaters can check out light and laser shows, music, and even a disco. These ponds are actually Moscow's oldest areas for skating.
There are also frozen pond rinks at Ostankino park, Baumana Garden, Porklonnaya Gora (Park Pobedy), Luzhniki.
Mihaela Lica-Butler is travel writer and travel public relations consultant by profession, lover of cultures and cuisine. She has built a fun career while chiming in on many topics, from relating the trials and tribulations of the people of Kosovo, to experiencing, first hand, the heroics of the Romanian soldiers serving for the UN. But she thrives in conveying her love for travel and places in written word, and she is happy to be a constant contributor for some of the world's best travel sites.