St. Patrick's Day in Moscow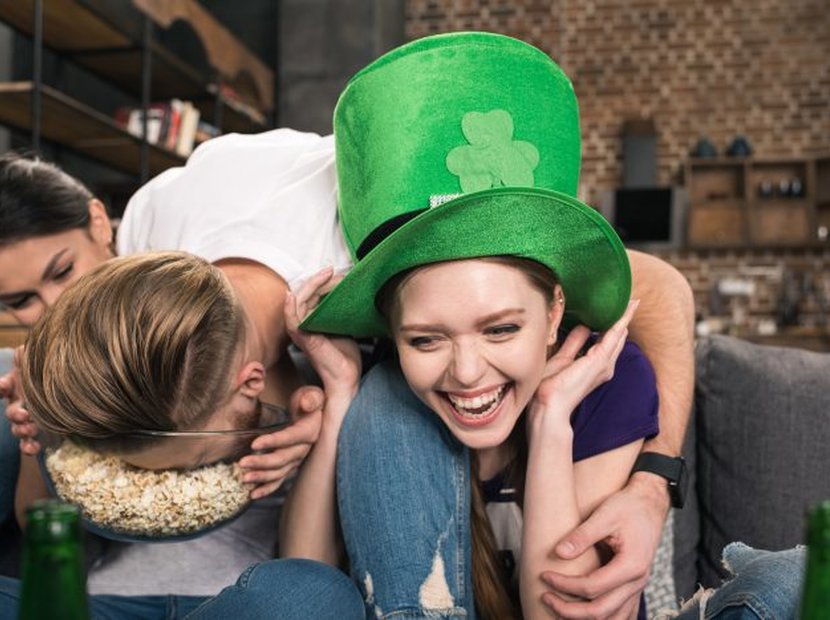 St. Patrick's Day is an Irish national holiday with universal appeal. It is celebrated in countries and cities all over the world. If you happen to be in Moscow on March 17 and the weekend following the date, you will have plenty to do to mark the festival. The best place to watch and join the St. Patrick's Day parade in Moscow is
the Sokolniki Park
, where thousands of people will gather, each dressed in daring green costumes, to party like a real Irish. You can already register as an official participant online via
this form
(in Russian). Or just "drop in" and join the crowds on Saturday, March 18, at 12:00 pm. There's no cover fee to observe the parade. This event usually attracts more than 15000 festival goers from all over Russia and from abroad. Irish bands and performers will add a plus of authenticity. Immediately after the parade procession finishes, all guests are invited to a celebratory concert of Irish traditional music ST PATRICK'S DAY & NIGHT.
The most important festival celebrating St. Patrick's Day and Irish heritage in Moscow, however, is the
Moscow Irish Week
between March 15-26, 2017. This year it's the 10th anniversary of Moscow Irish Film Festival and the 25th traditional St. Patrick's Day Parade followed by the 8-hour gala-concert. They'll have traditional music and dancing, an updated festival of contemporary Irish music, book presentations, lectures, parades, events for children, and much more. Participating venues include Imagine Cafe, Grand Bourbon Street, Old School Pub, Dark Patrick's, Mollie's, Dream Bar, Defaqto, Union Jack, Eat and Talk, Tap & Barrel Pub, Harat's, Scotland Yard, O'Хара, Karo 11 Oktyabr, Blacksmith, Sally O'Brien's, Punch and Jundy's, Jimmy's Pub, and One More Pub. You can see all the venues on
the official website of the festival
, where organizers publish the programme and additional information. Alternatively, you can follow
Irish Week on Facebook
and on
Russian social network VK
.
Mihaela Lica-Butler is travel writer and travel public relations consultant by profession, lover of cultures and cuisine. She has built a fun career while chiming in on many topics, from relating the trials and tribulations of the people of Kosovo, to experiencing, first hand, the heroics of the Romanian soldiers serving for the UN. But she thrives in conveying her love for travel and places in written word, and she is happy to be a constant contributor for some of the world's best travel sites.