New in Moscow: Museum of Russian Impressionism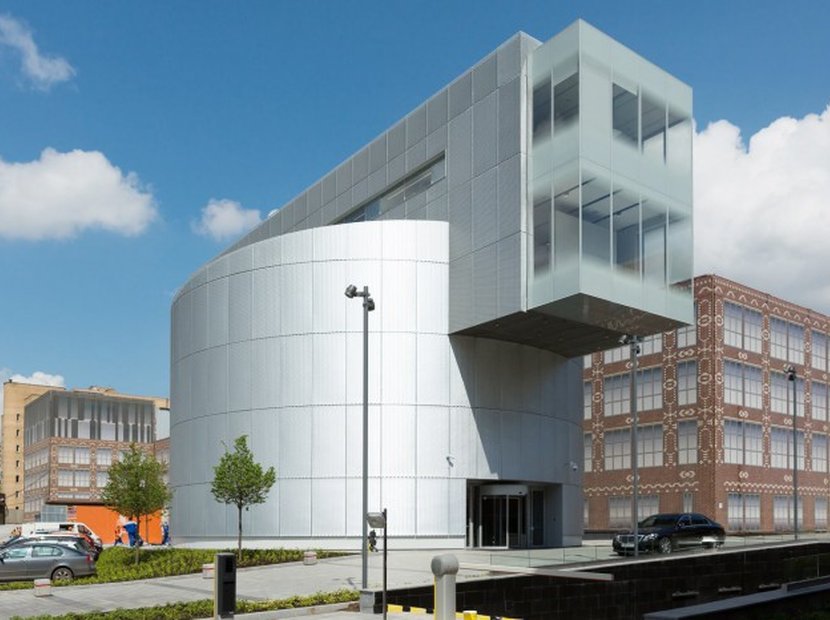 A new museum has opened last May in the Russian Capital: the
Museum of Russian Impressionism
(Музей русского импрессионизма) - an outstanding architectural landmark in its own right, in a former flour warehouse, renovated for its new purpose. The new facade of the building housing the museum at Leningradsky Prospect 15 was designed by John McAslan + Partners. Inside, the the light interiors allow viewers to enjoy vivid pictures of Russian impressionists without unnecessary distractions.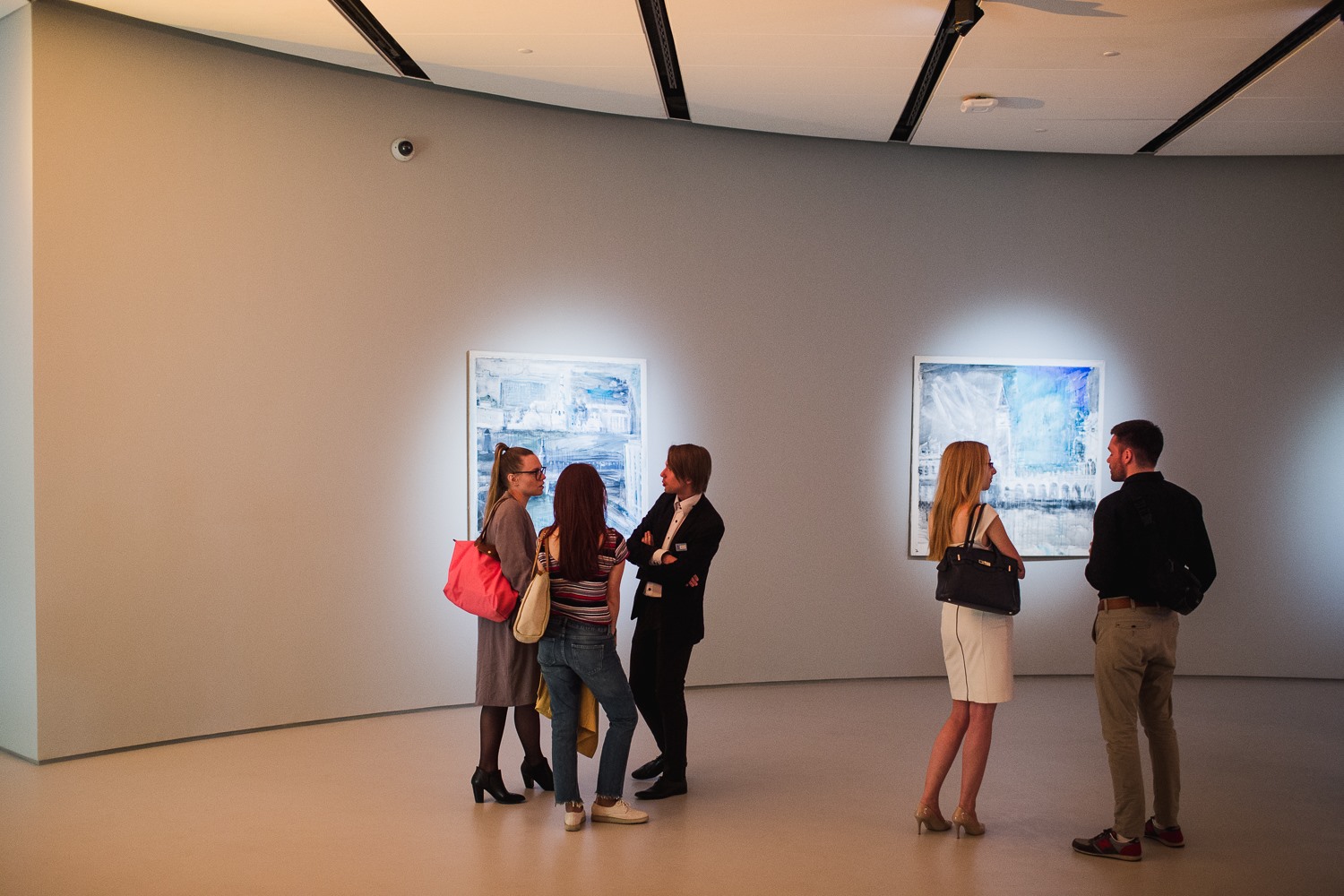 Some 1 300 visitors entered through its doors in the first day of operation on May 28, 2016. The museum features a permanent collection with works by Russian impressionists such as Konstantin Korovin, Valentin Serov, Stanislav Zhukovsky, Igor Grabar, Juon Constantine, Boris Kustodiev, Pyotr Konchalovsky, Alexander Gerasimov, and many others. The permanent body of artworks at the museum came the private collection of billionaire Russian businessman Boris Mints - and this makes the permanent exhibition of the museum, dedicated to the development of Russian impressionism throughout the century, since the 1870s. Temporary exhibitions find their place on the 2nd and 3rd floors of the museum. Russian impressionism, while less well known than its French counterpart, is no less compelling and awe-inspiring. The drama of Socialist realism, and state sanctioned art in all forms, left an indelible mark on this creative genre. The new museum looks at this and other retrospectives, including the opening project, the work of Ukranian-Jewish Arnold Lakhovsky, of the early 20th century. The world of art interpretation today sees Russian forms as negatively influenced by Bolshevik era interruptions of creative flow, but nothing is further from the truth. The beauty and underlying emotion of these Russian pieces is unique, and reflective of the human spirit underneath, like no other forms anywhere. From the very first day of existence, the Museum of Russian Impressionism became actively involved in special cultural and educational programs, offering art classes for children, as well as special events for adults.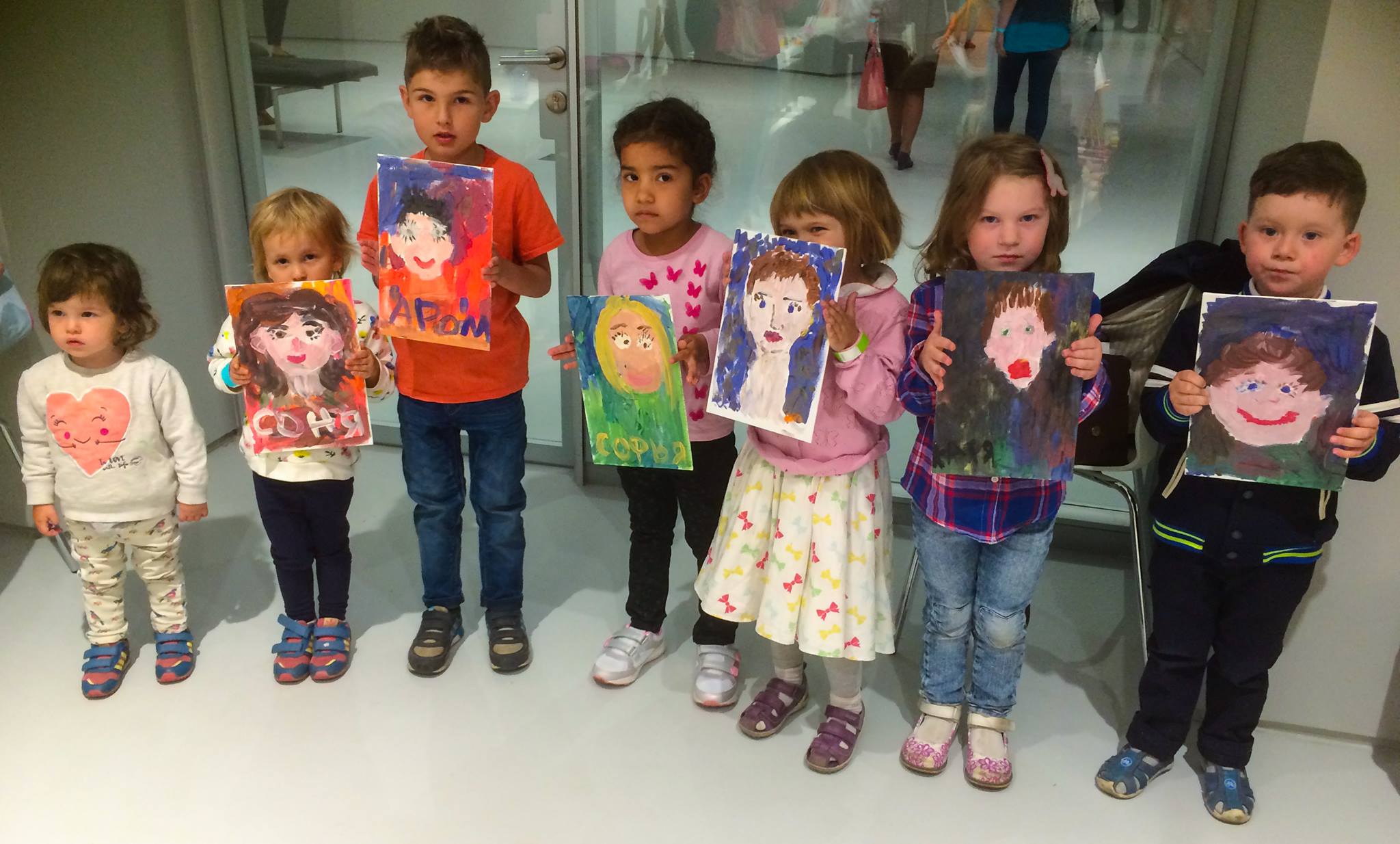 The museum will open its own shop and cafe later this summer.
Mihaela Lica-Butler is travel writer and travel public relations consultant by profession, lover of cultures and cuisine. She has built a fun career while chiming in on many topics, from relating the trials and tribulations of the people of Kosovo, to experiencing, first hand, the heroics of the Romanian soldiers serving for the UN. But she thrives in conveying her love for travel and places in written word, and she is happy to be a constant contributor for some of the world's best travel sites.