Moscow for Art Lovers: Beyond the Tretyakov Gallery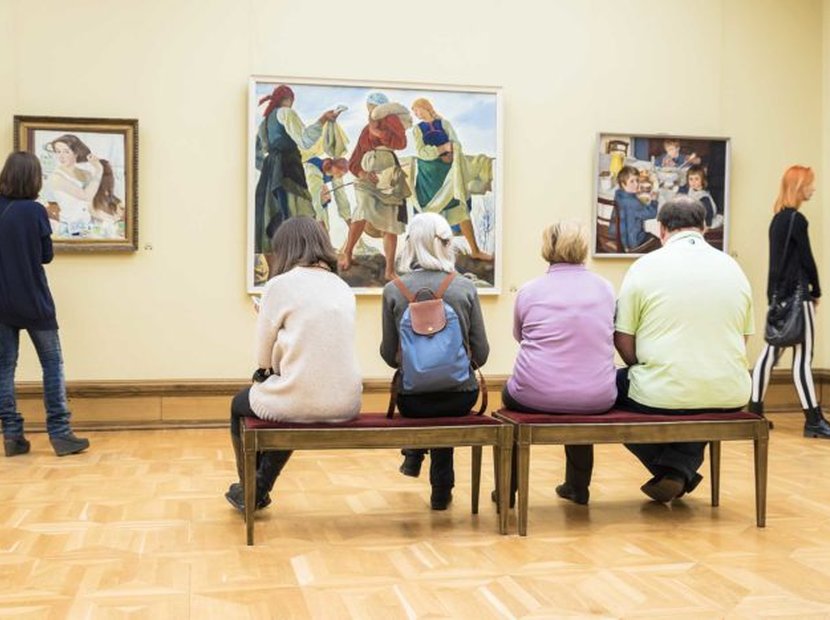 Spaces like the Pushkin State Museum of Fine Arts, the Tretyakov Gallery, and the Moscow Museum of Modern Art attract thousands of visitors every day. However, art lovers have so much more to explore when they visit the cosmopolitan Russian capital.
A wealth of private art galleries bring international exhibitions in focus in front of the Russian public. Some focus on contemporary art, attempting to discover new talent, others take pride in exhibiting established names. Whatever you long to see, there's always something for you in this short roundup.
Institute of Russian Realist Art (IRRA)
The Institute of Russian Realist Art is just what its name implies - an establishment where lovers of Russian art can appreciate the "public and social traditions of Russian artistic patronage," as IRRA puts it. It was founded in 2011 around the private collection of Aleksei Ananyev. It expanded quickly, and today it boasts more than 500 works of Russian and Soviet art.
The permanent collection is housed inside a historic cotton-printing factory from the 19th century. The building was renovated and repurposed to safeguard works signed by the likes of Arkady Plastov, Sergey Gerasimov, Alexander Deineka, Yury Pimenov, Georgy Nissky, and Isaak Brodsky among many others.
Stella Art Foundation
Stella Kesaeva's labor of love, Stella Art Foundation, is a contemporary space that aims to support young Russian artists. It promotes cultural exchange and organizes competitions to discover new Russian talent every year. Since 2010, the venue also hosts "Evenings at Skaryatiniskiy" poetry events curated by poet Lev Rubinstein.
K35 Art Gallery
K35 Art Gallery promotes both established Russian artists, as well as emerging talent, welcoming international names too. The gallery was founded in 2008 and since it hosted countless exhibitions and educational events like meetings with artists, Q&A with curators, art movies screenings, master classes, and more.
RuArts Gallery
RuArts Gallery is a contemporary space founded in 2004 by Marianna Sardarova. It's one of the largest galleries of its kind in Moscow and it enjoys a central location in the same district as The State Tretyakov Gallery. RuArts brought to Moscow expositions of world-renowned artists such as Spencer Tunick, Erwin Olaf, Nobuko Watabiki, Herve Ic, and Kimiko Yoshida. It currently represents Semeon Agroskin, Dmitri Aske, Sergey Anufriev, Sergei Borisov, Vita Buivid, Alexander Zakharov, Alexey Luka, Marat Morik, Misha Buryj, Tatiana Podmarkova, Dmitry Tsvetkov, Alina & Jeff Bliumis, Spencer Tunick, and Kimiko Yoshida.
Triumph Gallery
Founded by Emelyan Zakharov and Dmitry Khankin in 2006, Triumph Gallery welcomes both Russian and international artists. Alexander Brodsky, Vladimir Dubossarsky, Alexander Vinogradov, Damien Hirst, Max Sher, and Tanatos Banionis, are among the most prestigious names whose works were exhibited at Triumph.
Mihaela Lica-Butler is travel writer and travel public relations consultant by profession, lover of cultures and cuisine. She has built a fun career while chiming in on many topics, from relating the trials and tribulations of the people of Kosovo, to experiencing, first hand, the heroics of the Romanian soldiers serving for the UN. But she thrives in conveying her love for travel and places in written word, and she is happy to be a constant contributor for some of the world's best travel sites.