Best Cafes Around Mamaison All-Suites Spa Hotel Pokrovka Moscow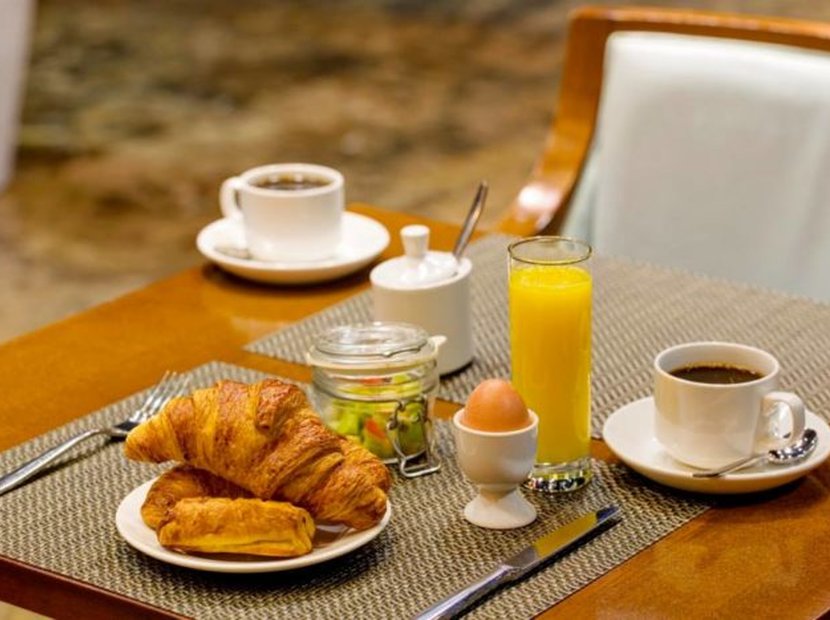 You will always have great coffee when you stay at Mamaison All-Suites Spa Hotel Pokrovka Moscow, and thanks to our Let's Get Social - #mamaisonhotels Instagram coffee and tea initiative you even get to enjoy it on the go. But, in case you run out and you want to discover new places nearby, here are some of the best cafes to enjoy a cup of joe.

Smile Art-Cafe - Арт-кафе "Смайл"
Smile Art-Cafe (Pokrovka 48) is a delightful place where - as its name implies - creativity, art, music, culture, coffee, and food intertwine in a relaxed ambiance full of charm. You can drop in for a bite to eat, for coffee or tea, or in the evening for drinks. They have a scrumptious food menu, with all kinds of sweet and savory choices, including salads, hot snacks, soups, pasta, fish, meat, and even vegan and vegetarian dishes.
PRIME
PRIME is a network of high-quality fast-food cafes, with a branch at Ul. Zemlyanoy Val 9, just ten minutes on foot from Mamaison All-Suites Spa Hotel Pokrovka Moscow. They serve exceptional, barista-quality coffee and all kinds of foods from breakfast until late. They even have sushi and other pan-Asian dishes plus all kinds of bakery goods.
Кафе Veranda
Not far from the aforementioned PRIME cafe, Кафе Veranda is a must-try for atmospheric luxury old-school comfort with a touch of fun. They have a foosball table to keep you entertained, but the food and coffees still remain in focus due to a flawless, Instagram-worthy presentation every time and exceptional quality and flavor in every bite.
Star Hit Cafe
Star Hit Cafe (Zemlyanoy Val Street, 29) is a branch of a well-known chain of coffee houses known for service, quality, and atmosphere. They have an excellent range of coffee and tea brews to go, plus sandwiches and other snacks if you are feeling a bit peckish.
El' Kafe
El' Kafe is at Kazarmennyy Pereulok 6 - about 10 minutes on foot from Mamaison All-Suites Spa Hotel Pokrovka Moscow. It's a franchise development, but atmospheric and chic. They serve exceptional brews, drinks, and cakes to die for.
Time Club "Nest"
Time Club "Nest" at Lyalin Pereulok 8 is an "anti-cafe" where you get free coffee or tea, games, books, and other surprises, and all you have to pay for is... the time you spend inside. They offer free Wi-Fi, board games, screenings, workshops, and coworking space.
Benedict Cafe
Benedict Cafe (Zemlyanoy Val Street, 33) serves superb eggs benedict, as the name implies. It is also an excellent choice for veggie burgers, but you will also appreciate their selection of cakes and pastries. They also have a range of cold-pressed juices, aromatic coffee, and artisan cocktails.
Mihaela Lica-Butler is travel writer and travel public relations consultant by profession, lover of cultures and cuisine. She has built a fun career while chiming in on many topics, from relating the trials and tribulations of the people of Kosovo, to experiencing, first hand, the heroics of the Romanian soldiers serving for the UN. But she thrives in conveying her love for travel and places in written word, and she is happy to be a constant contributor for some of the world's best travel sites.