ArtFlection in Moscow for Authentic Christmas Crafts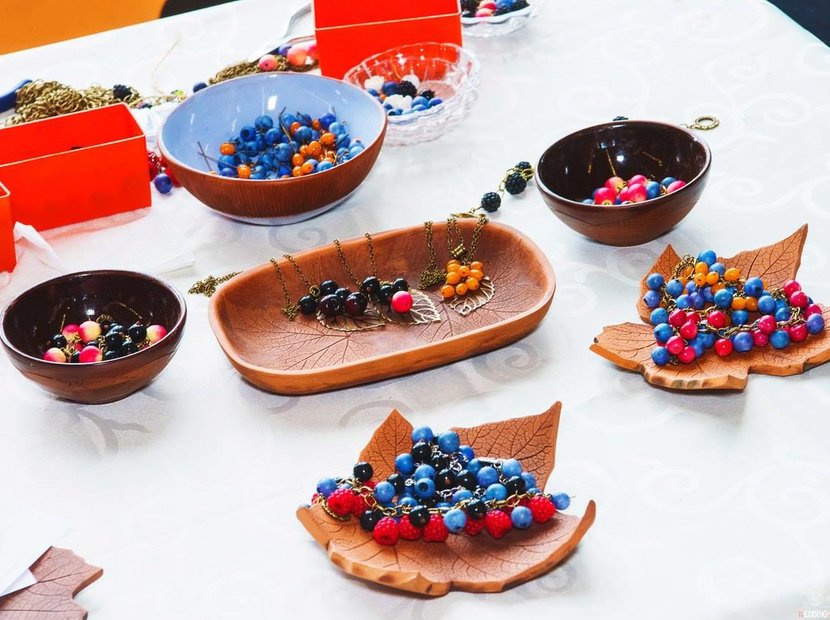 Guests at 
Mamaison All-Suites Spa Hotel Pokrovka Moscow
have a unique opportunity this Christmas to purchase authentic artifacts at 
ArtFlection
, the fair that brings together some of the best Russian designers and craftsmen, showcasing a variety of decorative objects, jewelry, and other interesting items. The exhibition will also feature works by international designers.   Moscow is always a fascinating destination and our guests who choose Mamaison All-Suites Spa Hotel Pokrovka to spend Christmas in the city have unique opportunities in our hotel and restaurant, as well as at cultural venues in the city. ArtFlection takes place at the Central Telegraph on Str. Tverskaya 7 on December 24-25, and features a fair with sales, and several creative workshops with different themes. There will also be a photo area where guests can take pictures to share on various social networks like Facebook, Instagram, and the popular Russian network
VKontakte
. Visitors have the unique opportunity to purchase authentic handicrafts, toys, dolls, paintings, sculptures, unusual handmade souvenirs, designer clothes, Christmas decorations, and many other interesting items. The theme of the fair is the deer, which is found in many of the exhibited works, among other seasonal animals. Guests can also attend different live artist demonstrations showcasing the art of chain weaving by Agnes Likratova, or "Rush Hour" for fans of steampunk and alternative Victorian aesthetics featuring glasses, goggles, masks, watches, hats, and other accessories.
Handsel
will demonstrate how they create high-quality and functional accessories with genuine calf leather, and Inna Mironova will display her unusual Christmas decorations and gifts. For ladies with an eye for quality jewelry, the
Artefaktorium
is a must, while
Copper Moth
displays moths, beetles, and other mysterious creatures enhanced with colorful crystals. Last, but not least, to buy the perfect New Year's Eve dress, visit the stand of
Miracle Mirror
, which draws inspiration from the most feminine era in the fashion world, the 1950s. ArtFlection is a traveling exhibition, with events organized in different Russian cities year round. You can always see their site to find out where they are next.
Mihaela Lica-Butler is travel writer and travel public relations consultant by profession, lover of cultures and cuisine. She has built a fun career while chiming in on many topics, from relating the trials and tribulations of the people of Kosovo, to experiencing, first hand, the heroics of the Romanian soldiers serving for the UN. But she thrives in conveying her love for travel and places in written word, and she is happy to be a constant contributor for some of the world's best travel sites.